Is Blinded by the Light Based on a True Story?
Blinded by the Light Is Based on a Heartwarming and Hilarious True Story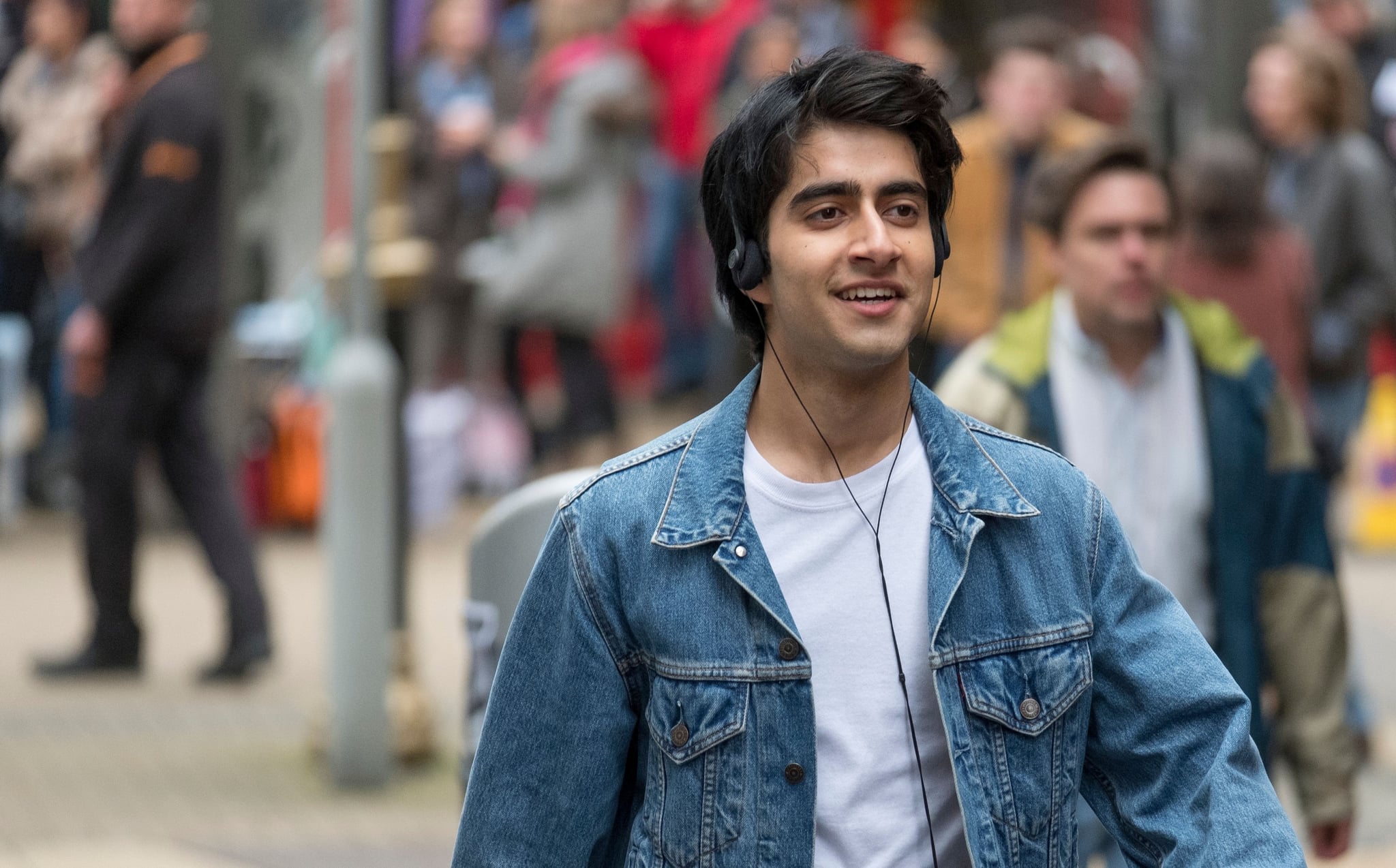 The latest jukebox musical is Blinded by the Light, and you might be surprised to learn that the Bruce Springsteen tribute is based on a true story! Set in the 1980s and telling the story of a British-Pakistani teen who becomes a Springsteen fan, it's closely based on the life of writer Sarfraz Manzoor, as well as some of the memories of his friend and director, Bend It Like Beckham's Gurinder Chadha.
To get to Blinded by the Light, we have to go through Greetings From Bury Park, Manzoor's autobiographical novel. In the novel, he describes how he grew up feeling like a misfit, but became inspired to begin writing his own lyrics and poetry after being introduced to Springsteen's music. The film portrays a somewhat fictionalized version of Manzoor's memories, taking creative liberties where necessary.
"I really wanted it to be both fictional but also true at the same time," Manzoor told Refinery29. A few of the changes involved in adapting his real story for the screen included adding a love interest character (which he jokingly admits didn't exist in his real high-school life) and ramping up the tension between his character and the character of his father. Although Manzoor, like many teenagers, clashed with his parents, his father didn't actually have a problem with him buying tickets to see Springsteen.
"The reason [we added that moment] is I had loads of issues with my dad, but rather than making them all kind of concentrated, we just crystallized it into a single moment," he explained in his Refinery29 interview. The overarching plot of the movie, though, in which the Manzoor character gains confidence in himself through his experiences with Springsteen's music, is true to life.
There's one fun detail in the movie that is simultaneously true to life and not true to life, Manzoor explained. The name of "his" character in the film is Javed, and from a certain perspective, that's Manzoor's name too.
"The letter took quite a while to get to him, and by the time it got there, he said, 'Okay, so we're going to call him Sarfraz.' But in the time that it had taken the letters to get there and come back, my mom had already named me Javed; that's what my mom calls me now," he says. "So, he is me and he's not me."
Manzoor isn't the only member of the creative team whose life was deeply affected by Springsteen's music. Director Chadha tells CNN that she had similar experiences, and, in fact, their shared love for Springsteen is what brought her and Manzoor together years ago.
"The first time you see Bruce live it's a spiritual thing. The way he does his live sets, there's so much energy, but there's so much integrity about what he's saying, what his words are and how he introduces his songs," she said. "I was like, 'This is it, this man is just going to change my life . . . I was a hard-bitten fan and then I read an article by Sarfraz in one of the papers and I'm like, 'Oh my God, there's another Asian person that is into Springsteen. That's how we became friends."
Chadha even got Springsteen's blessing for the project when she seized a moment during a red carpet event.
"I went, 'Hi Bruce, my name is Gurinder, I did Bend It Like Beckham. I want to make a movie of this, please can you help us?' He sort of went, 'Sounds good.' And I thought, 'Oh my God, did that just happen?'"