Jared Leto Celebrating His Oscar Win
Jared Leto Is Going to Celebrate His Oscar Win "to the Break of Dawn"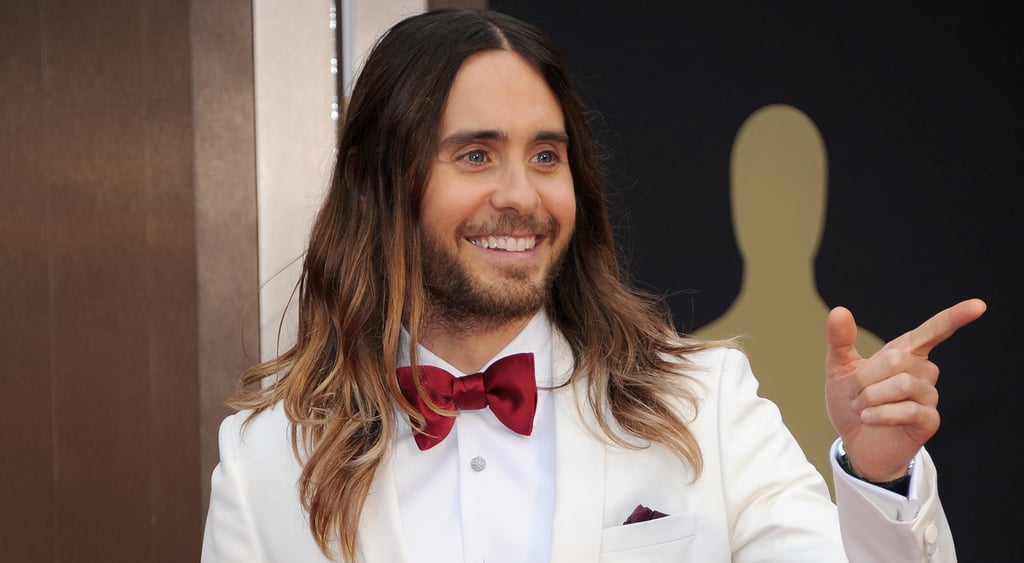 Jared Leto won the Academy Award for his role in Dallas Buyers Club and couldn't contain his excitement in the press room. First he asked, "Anybody want to try it out for size?" and passed his Oscar around the room telling the press, "you want to get a selfie with the Oscar, now's your chance!" It wasn't all fun and games though. Jared, who brought his mother and brother to the show, was sweet and sincere about how important his family has been to him this award season:
"The best thing about getting this award is to be able to step on stage and thank people that are important to you, and I thank my mother because she's everything. She has inspired me in ways that I could talk about for days, so I was so happy to bring my mom and my brother tonight — the two most important people in my life — and really fortunate to be able to thank them in a unique and grand way."
Jared made sure to thank his publicist, Robin Baum, multiple times as well since he forgot to mention her name while on stage during the show. He also revealed that though he's used to performing at much larger venues than the Dolby Theater while touring with his band, 30 Seconds to Mars, standing on the Oscars stage is a "different thing. It's quite impressive and exhilarating. To look down and see Leo and Meryl Streep — at one point in my speech I found myself talking directly to Robert DeNiro, as if the room wasn't intimidating enough, then I went back to looking at my mom."
It's a big night for Jared, and though he said he "never thought that this would happen" and that "it wasn't even a fantasy of mine because it was so far fetched," he plans to really enjoy the moment: "I'm going to be celebrating to the break of dawn, trust me. Look me in the eyes and see that I will revel tonight. If they only knew what was going to happen tonight, the stories we would have to tell."