Jimmy Fallon Tonight Show Info
5 Burning Questions About Jimmy Fallon's Tonight Show, Answered
Next month, Jimmy Fallon will be taking over The Tonight Show, and he came to the Winter TCA to talk about his takeover. He answered lots of burning questions we've had about the format of the show, including why the title has changed slightly, who'll be his first guests, and why he wanted to bring the show back to New York so badly.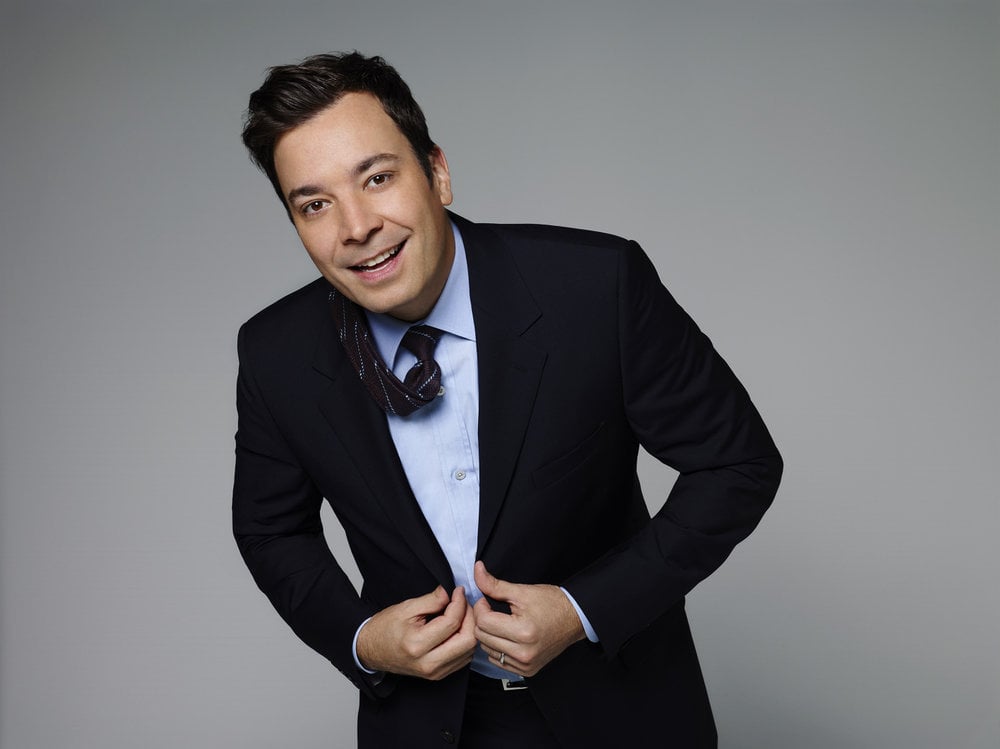 Why is the title changing? The new show is being branded The Tonight Show Starring Jimmy Fallon, which differs from The Tonight Show With

Jay Leno

, and Fallon says it's an homage to the origins of the show. "Starring" had been using from the beginning until Leno took over and used "with." Fallon says he wanted "starring" because it's more exciting. "'Starring' makes it like, 'Hey! we're in the business,'" Fallon said.
Who's the first guest? Fallon was allowed to reveal the first guest of his Tonight Show: Will Smith! He also added that the first musical guest will be U2.
Why did he move the show to New York? Fallon said that "it wasn't easy" to relocate the show from Los Angeles to New York, but it's what he wanted since he grew up there and now lives there with his wife and daughter. Fallon is excited about being in New York, though, saying that New York is "the perfect place" for The Tonight Show and "where it should be."
Is he worried about Jay Leno, post-handoff? Fallon addressed the disaster that arose the last time Jay Leno left The Tonight Show and (briefly) gave it to Conan O'Brien. Producer Josh Lieb commented, "I don't think they'll do that to anyone ever again," while Fallon told us that he'd told Leno long ago he wasn't "gunning for his position." Instead he'd gotten advice from Leno when he talked to him every couple of weeks, and when Leno felt it was time, he called Fallon and said, 'This is the year.' As for where Leno could go now, Fallon joked, "Maybe he could be the new detective on The Blacklist."
Will Winnie be there? Yes, Fallon's adorable baby daughter will be in the audience of his first show, Fallon said — they've gotten her a pair of soundproof headphones for the occasion.