Jodie Whittaker Quotes About Becoming the Next Doctor Who
Jodie Whittaker on Being the First Female Doctor Who: Don't Be "Scared by My Gender"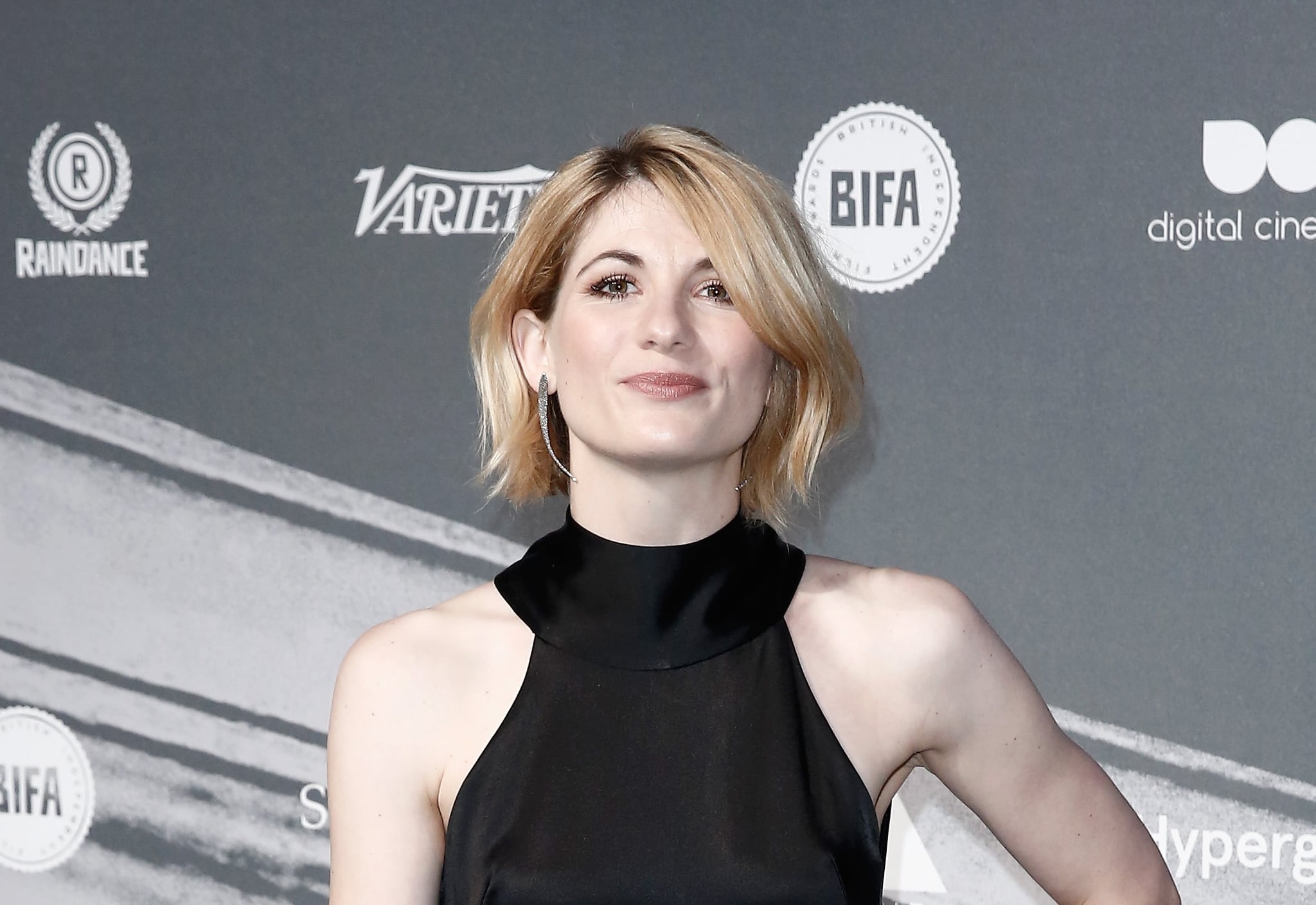 Following the applause-worthy news that Jodie Whittaker would become the first woman to nab the lead role in the BBC's Doctor Who, the English actress delivered a powerful message for devoted Whovians and show newbies alike. Whittaker, who will take over the role from Peter Capaldi, opened up to the BBC about how it feels to be the first female to assume the iconic Time Lord character. Though she admitted that the news is "completely overwhelming," she's ultimately beyond excited to join the Doctor Who family. Read on to see what else Whittaker had to say about her most recent casting news.
On her initial reaction to being named the 13th Doctor
"It's very nerve-racking, as it's been so secret!"
On why she wanted the role
"To be asked to play the ultimate character, to get to play pretend in the truest form: this is why I wanted to be an actor in the first place. To be able to play someone who is literally reinvented on screen, with all the freedoms that brings - what an unbelievable opportunity. And added to that, to be the first woman in that role."
On how it feels to be the first female Doctor Who
"It feels completely overwhelming; as a feminist, as a woman, as an actor, as a human, as someone who wants to continually push themselves and challenge themselves, and not be boxed in by what you're told you can and can't be. It feels incredible."
On what she wants to tell the show's fans
"I want to tell the fans not to be scared by my gender. Because this is a really exciting time, and Doctor Who represents everything that's exciting about change. The fans have lived through so many changes, and this is only a new, different one, not a fearful one."
We couldn't agree more with that! Watch the sneak peek video below for a first look at Whittaker in her upcoming role, and get ready to see her take on the Doctor's character in the sci-fi show's Christmas Day special.
Meet the Thirteenth Doctor #DoctorWho #Doctor13 pic.twitter.com/wycdcneZ7o

— BBC One (@BBCOne) July 16, 2017