John Stamos Talks About the Olsen Twins to Details Magazine
John Stamos on the Olsen Twins Coming to Fuller House: "We Only Need One!"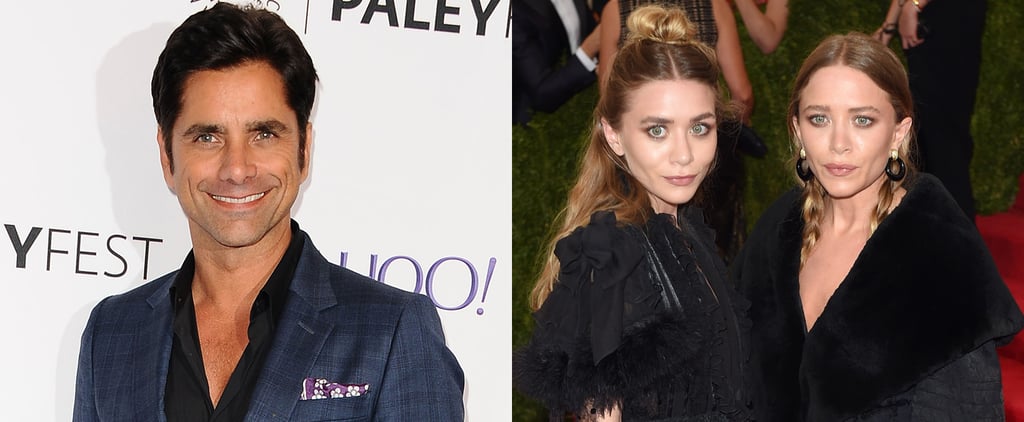 Ever since Netflix's Full House reboot was announced, we've been wondering one thing: are the Olsen twins coming back or not? Early on, they claimed they didn't even know about the reboot, then John Stamos called them out. At one point, they were out completely, and then they weren't. Now, in a new interview with Details, Stamos pointed out a very important thing:
"Everybody knew about it; everybody was asked. I made sure it became a favored-nations thing, so we all make the same amount. Obviously, the twins have a different thing. We're doing 13 episodes, so if they want to change their minds, we'd love to have them . . . but we only need one!"
So basically the Olsen twins just need to figure out who is going to take a hit for the team.