Is Jughead Asexual on Riverdale?
1 Big Difference Between Riverdale's Jughead and the Comic Book Version
Image Source: The CW
In the short amount of time Riverdale has been on TV, it has already garnered a widespread fanbase. Of course, with its juicy plots and stellar cast, it shouldn't really come as a surprise. Even though the series is based on the Archie Comics, it has certainly taken a much darker turn with Jason Blossom's murder mystery. While some stories have stayed the same, there is one crucial difference that has some fans upset: Jughead is not asexual. We're not going to lie, we are definitely shipping him and Betty, but we can't help but wonder what will happen with his character down the line.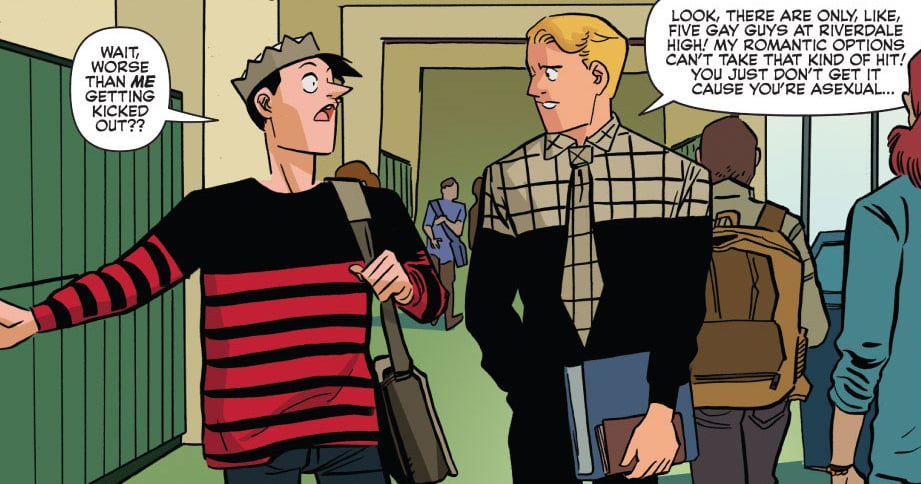 Image Source: Archie Comics
Just because he's currently romancing Betty doesn't mean that he won't be revealed to be asexual in future seasons. Cole Sprouse, the actor behind the character, has even talked about the possibility during multiple interviews. "I personally would love to see that exploration," he told Emerald City. "But it seems to me that they [the writers] are not going to explore that angle." While he argues that it would be great to have that kind of representation on TV, he also points out that Jughead's asexuality has only been canon in one iteration of the Archie universe: Chip Zdarsky's recent story in Jughead No. 4, which just printed in 2016. We guess only time will tell.