Julianne Hough Interview About Dancing With the Stars 2017
Dancing With the Stars: Julianne Hough Calls Out Her Season 24 Picks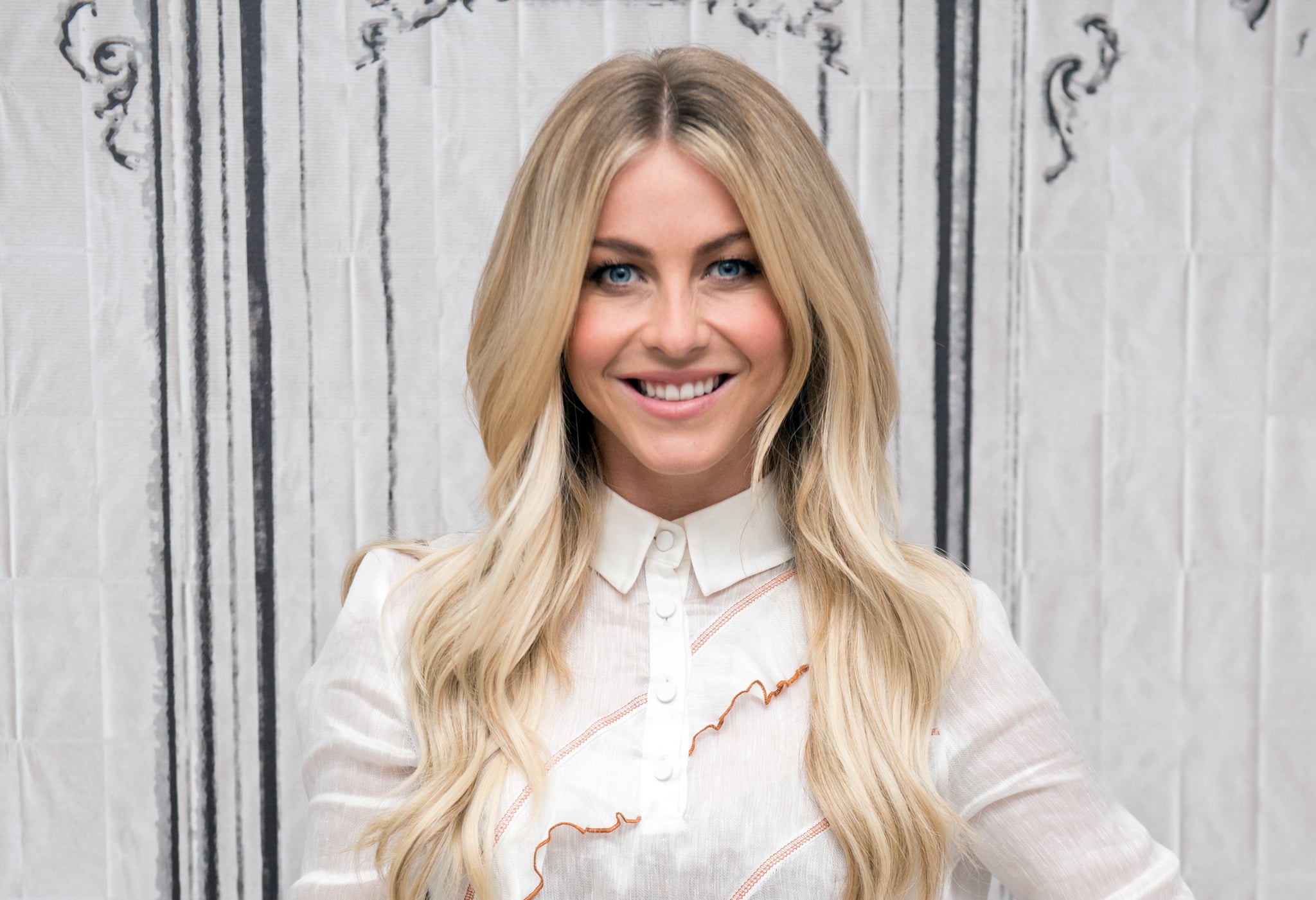 Image Source: Getty / Noam Galai
Julianne Hough is one busy lady, and she doesn't plan on stopping anytime soon. On top of judging Dancing With the Stars this season, the dancer is also set to light up the stage with her brother Derek for their upcoming Move Beyond tour. As if that wasn't impressive enough, she's also bringing awareness to endometriosis, a disorder she's been struggling with since 2008, through a new health campaign, "Get in the Know About Me in EndoMEtriosis." POPSUGAR recently had a chance to talk with the star, and she filled us in on her favorites for the mirror ball trophy, how she plans to balance DWTS and her tour, and what it's like hitting the road with her brother Derek.
POPSUGAR: Dancing With the Stars recently kicked off season 24. Do you have a fan favorite yet?
Julianne Hough: I actually have a lot. It's a really strong cast this season. I really love David Ross and Lindsay [Arnold]. I thought that they were just refreshing and a breath of fresh air. Rashad [Jennings] was obviously amazing; Simone [Biles]; Heather [Morris]; I loved Mr. T. I don't know how far he's going to make it in the competition, but as far as his heart and his warmth, you think he's going to be this big tough guy and then, he's just the sweetest, kindness [sic] man.
PS: Even though Derek won't be back as a contestant this season, you are getting ready to go on tour with him again. You're actually going to give a sneak peak on Dancing With the Stars this season, right?
JH: Yes! We will be performing one of our numbers from the show on April 3. It's exciting! I'm actually going to be on the tour the entire season of Dancing With the Stars and flying back every Monday. The tour actually coincides with Dancing With the Stars.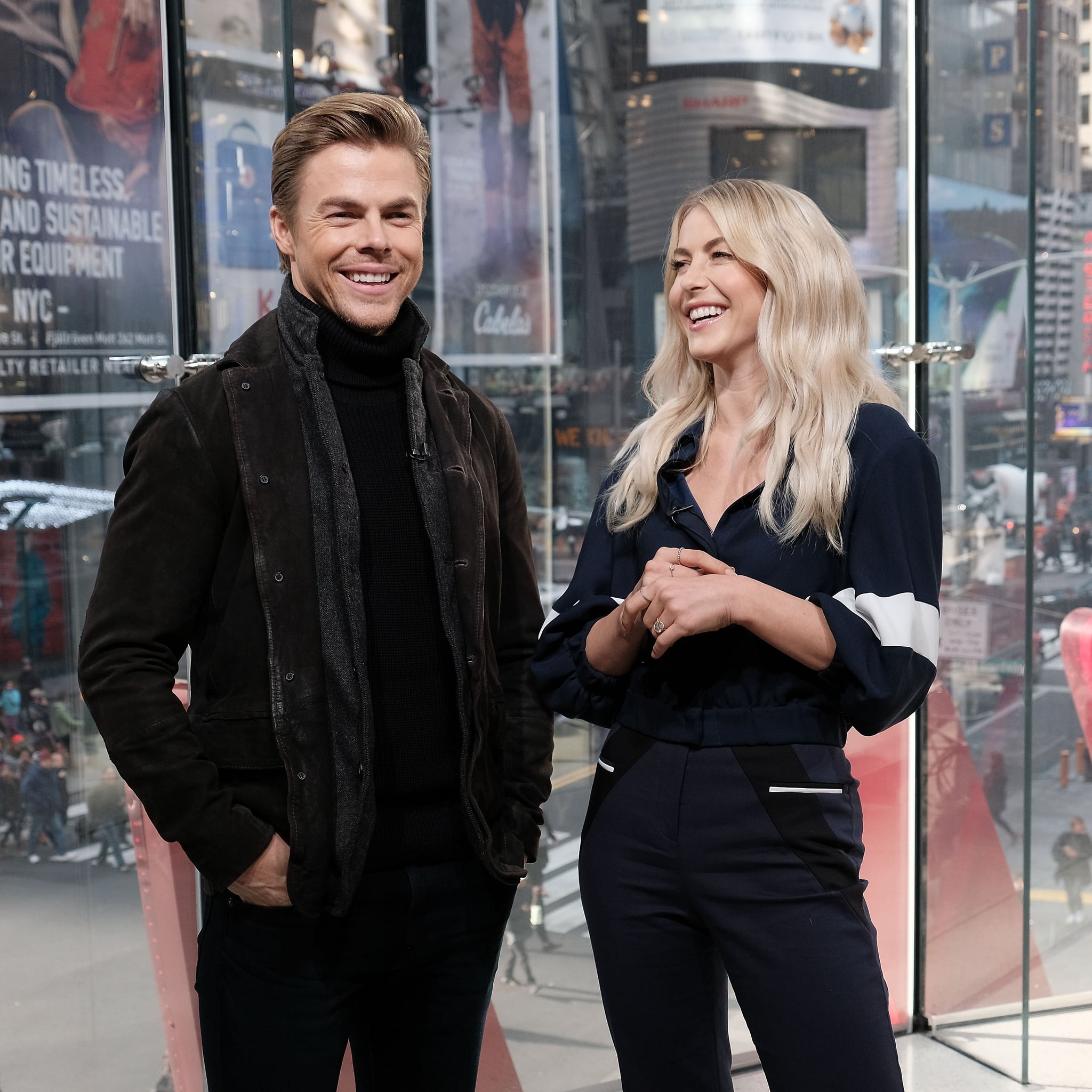 Image Source: Getty / D Dipasupil
PS: How will this tour be different from your past tours together?
JH: Oh my gosh, it's above and beyond anything we've ever done. Our set is so new and really different. We have a lot more props. The last tour we had such a great video screen that we didn't have a lot of space for props, and now we have the space and we're gonna prop that stage up. Our costumes are incredible. We're singing, we're dancing, we're really heavy on the crowd interaction — bringing people up on stage, us going into the audience. Our VIP packages are so much different, too. It's like a full-on lounge, and there's no lines. There are all these different interactive things like photo booths and a green screen, and there's a little display of all of our memorabilia throughout the years. I've got a broken Dancing With the Stars trophy in there, and my country music awards, and acting stuff. It's going to be really fun and I feel like the fans are really going to feel a part of and connected to us even more this year than they ever have.
PS: What is the best and worst part about touring with your sibling?
JH: The best part is that we're best friends and we get to hang out all the time, but like anybody, you can get sick of somebody really quickly, but we're on the same bus so you really can't tell them to go their room. It's so fun, though. We have such a blast. Derek is funny too, because he'll just end up sleeping in the lounge and we'll wake up and he'll just be passed out on the couch, watching a movie with his one junk food, chips and salsa, and they'll just be sprawled out across. That's the one thing that I'm like, "OK, Derek, just get in your bunk and sleep."