Is Katy Keene Like Riverdale?
The CW's Katy Keene May Be a Riverdale Spinoff, but How Much Will It Actually Be Like the Original?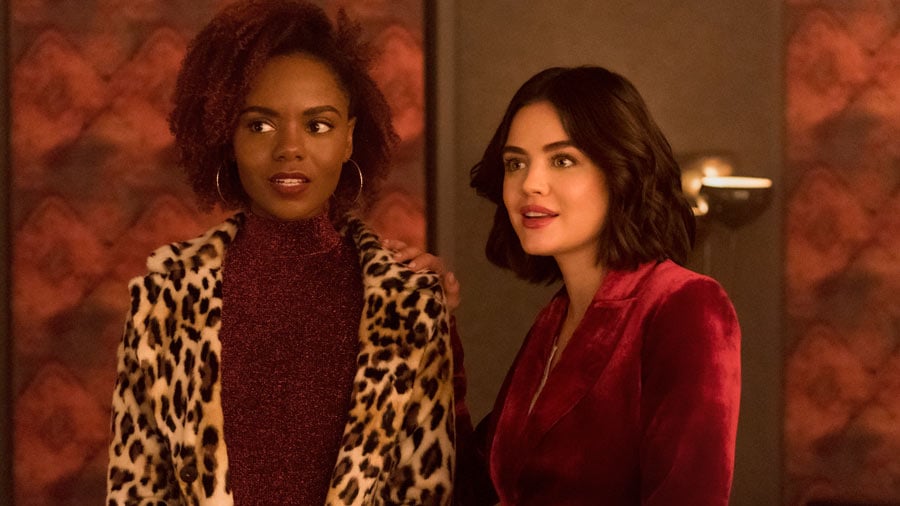 The CW's hit teen mystery drama Riverdale already has one successful spinoff in Netflix's Chilling Adventures of Sabrina, which is a dark, supernatural tale of a young witch coming into her powers and thwarting evil forces. But next year, The CW is debuting a second Riverdale spinoff with Katy Keene, starring Lucy Hale as the title character and bringing Riverdale's Josie McCoy (Ashleigh Murray) along for the ride, along with several other fresh new faces.
But is Katy Keene going to have all the murder, mayhem, and mystery of its predecessors? Read on to find out.
Speaking to the 2019 TCA Summer press tour, executive producer Robert Aguirre-Sacasa says that if darkness is what you're hoping for from Katy Keene, then prepare yourself — that is not what this new dramedy is bringing. They did consider making a darker version of Katy Keene but ultimately they decided that just wasn't what this show was.
"When I first met with [Warner Bros. Television chief executive Peter Roth] to talk about this show, I said there is a version of this show that is more suspenseful, that's like Looking For Mr. Goodbar or Valley of the Dolls or that has more of that genre element. And he said no, no. What we want is something bright and optimistic and aspirational," says Aguirre-Sacasa. "And then we kind of took that and ran with it. And it's nice that the show has such a different tone. It's fun to be talking about things like Broadway and fashion and not the Gargoyle King or the Black Hood or an evil cult."
After hearing that, we were curious if the producers are at all worried that Riverdale fans — or even Pretty Little Liars fans who are tuning in because of Lucy Hale — will be disappointed when they discover this show isn't rooted in a mystery. To that, Aguirre-Sacasa says that they have every confidence that fans will enjoy what they've made.
"I think the show is so confident in what it is. And I think every time we've screened the pilot, everyone's been smiling from kind of beginning to end," Aguirre-Sacasa tells POPSUGAR. "It has a really different tone, so I think people will easily kind of get on board. Plus, we do have a lot of dark stuff [on TV]. We do have a lot of murder and mystery and intrigue, and those shows are kind of popping up left and right. So I think it's nice that there's something kind of different and a comedy and more romantic and more of a fairy-tale tone. And I think, you know, Riverdale fans, they're always saying, can't it be a little less murder and a little more romance and fun? This will be a nice complement to it."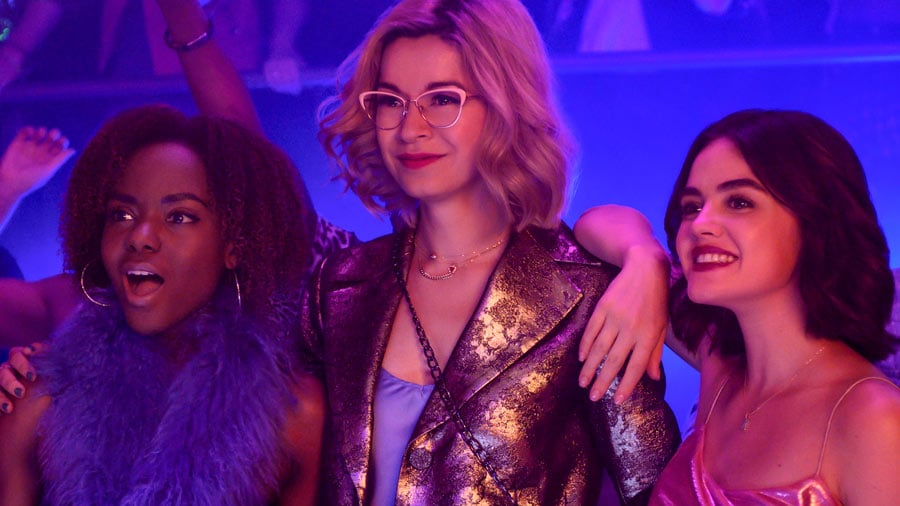 In fact, what might be even more appropriate of a description is that fans of Sex and the City, The Carrie Diaries, and Girls will find this new show right up their alley.
"We talked about all we really wanted this to be was a New York show. So when [executive producer Michael Grassi] and I started working on it, we talked about Sex and the City. We talked about Girls. We talked about Mary Tyler Moore. We talked about all of that, and we sort of said that Katy Keene was halfway between Sex and the City and Girls.
With those shows in mind, the producers also say that while this is sort of a "fairy-tale" version of New York City, they aren't going to forget that the Big Apple can also be a very dangerous place.
"Even in our imagination and in the most romantic version of New York, there are dark corners, and there is danger," says executive producer Sarah Schechter. "The consequences are real, and the grit is real. . . . I think that even though there's a lot of hopefulness in the show — because I think the world is a dark place, and we could all use that — I don't think we are going to pretend that New York is not a dangerous and tense place to live."
Katy Keene premieres Feb. 6, 2020, on The CW.