Is LA Like La La Land?
5 Things La La Land Gets Right About LA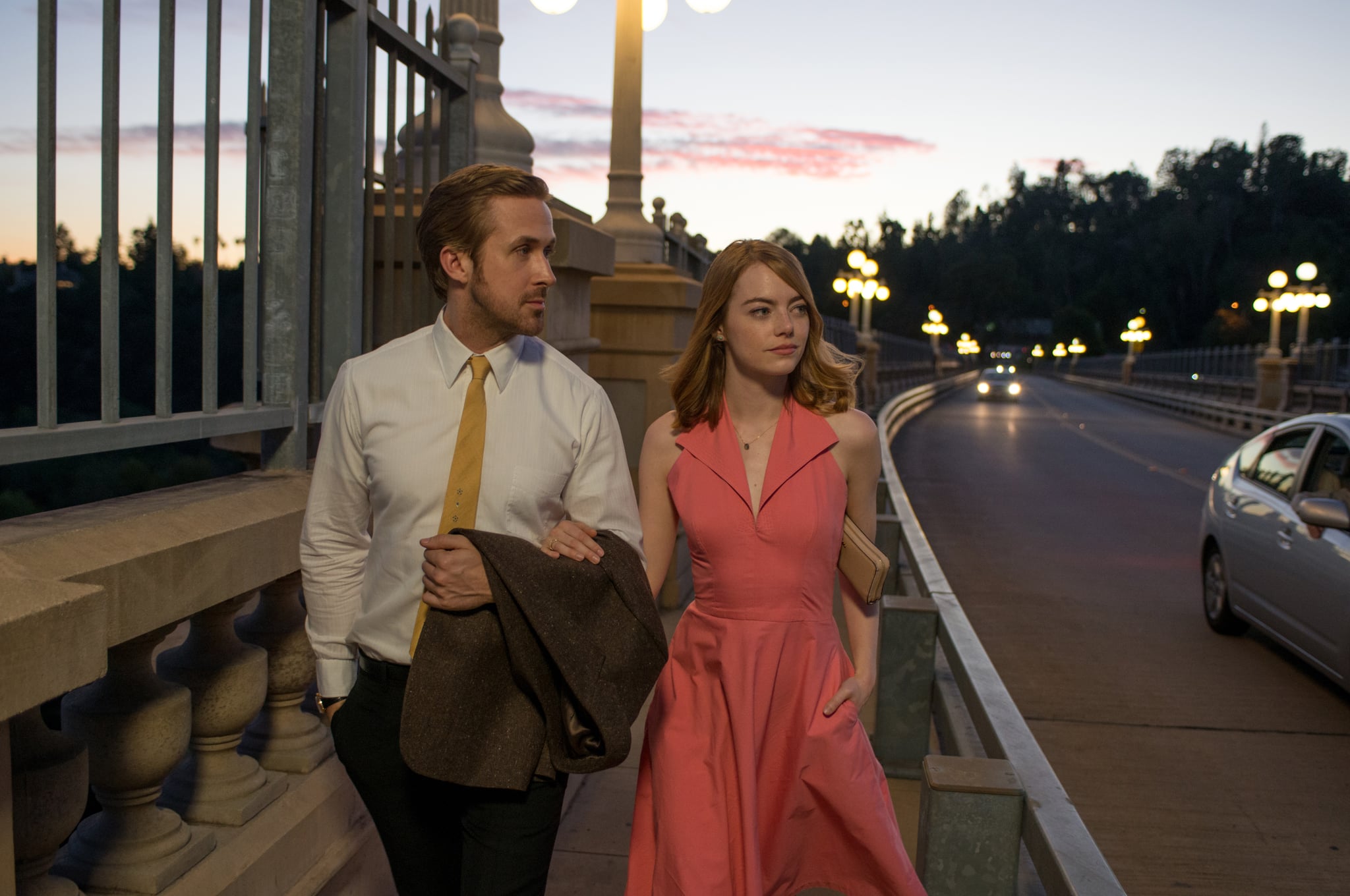 Though your attention might be drawn to the romance between Sebastian and Mia (or just Sebastian — no shame), La La Land's real romance is with the city of Los Angeles. It's the city where the sun is always shining and your barista is probably an aspiring actress. Or singer. Or something. What else did La La Land get right? Well, for starters . . .
1. The Traffic
The film takes its sweet time before getting you to the glitz and glam of Hollywood. The opening scene takes place in bumper-to-bumper traffic on the EZ pass lane connecting the 110 and 105 freeways, which was actually shut down twice for the cast and crew's use (imagine how happy Angelenos were those days). Time and time again, Los Angeles has claimed the top spot for worst traffic in the country. Studies revealed that residents in the LA/Long Beach/Santa Ana region spent more than 81 hours in idle traffic in the year 2015, and 2016 lived up to such expectations. It's no wonder those who live in SoCal named traffic their top concern over housing, retirement, and, oh, personal safety. Yikes.
2. The Weather
Or, well, lack thereof. If it weren't for the seasonal titles throughout, you'd have no idea how much time is passing between scenes. And although sprawling "Winter" out over a sunny, palm tree-filled backdrop is meant to be funny, it's seriously true. 75 and sunny year-round? Probably why Mia's almost exclusively in darling dresses that are reminiscent of the '50s. Just another day of sun. And another . . . And another . . .
3. Diversity
Although the film received some criticism for having a white male lead attempting to revive jazz (a primarily African-American genre), overall there's a large amount of diversity within the cast. The opening musical number alone explores this exciting and truly cosmopolitan aspect of Los Angeles. The "anyone can make it here!" message might be a tad stale, but the key here is that it includes anyone.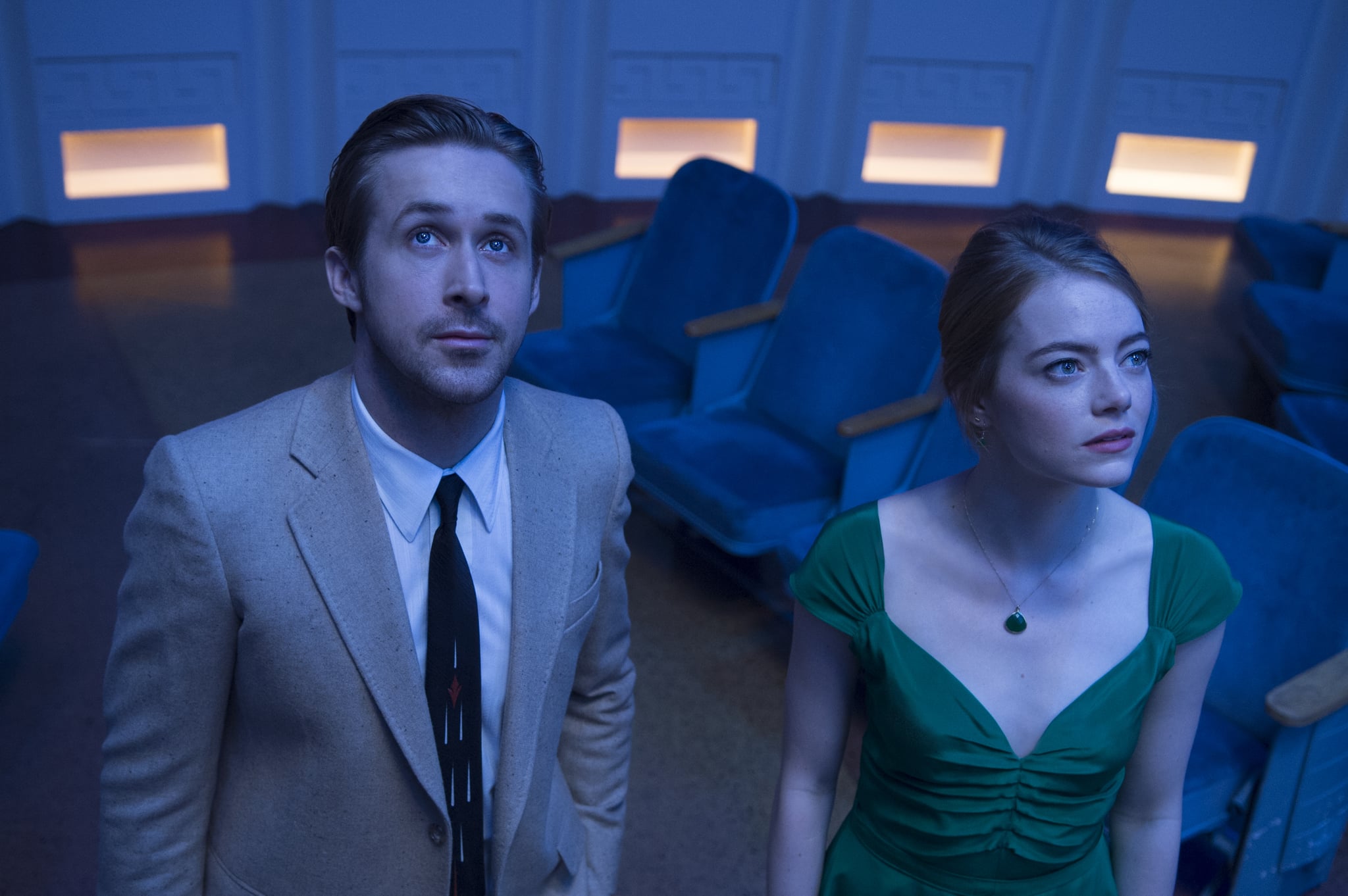 4. The Griffith Observatory
Partway through the movie, Gosling and Stone's characters take a romantic stroll through the Griffith Observatory. Though the planetarium in the film was recreated on a set, the rest of the location is entirely real, and it's a major attraction for both tourists and locals. Open to the public, it includes an observatory, planetarium, and exhibition space. This, unsurprisingly, helps make it the most-visited public observatory in the world. You may not be able to dance through thin air with Gosling, but you'll get some of the best and most famous views in the city.
5. The Rich Cinematic History
Director Damien Chazelle said it best in an interview with The Verge: "Living in LA, you live in a city that is full of movie history. Everywhere you turn, there's an echo of this glorified movie past." Whether it's Sunset Boulevard, Venice Beach, or Runyon Canyon Park, Los Angeles is a city immersed in the glory days of movies past.