Lorde Melodrama Review
4 Incredible Songs From Lorde's Melodrama You Might Not Have Heard Yet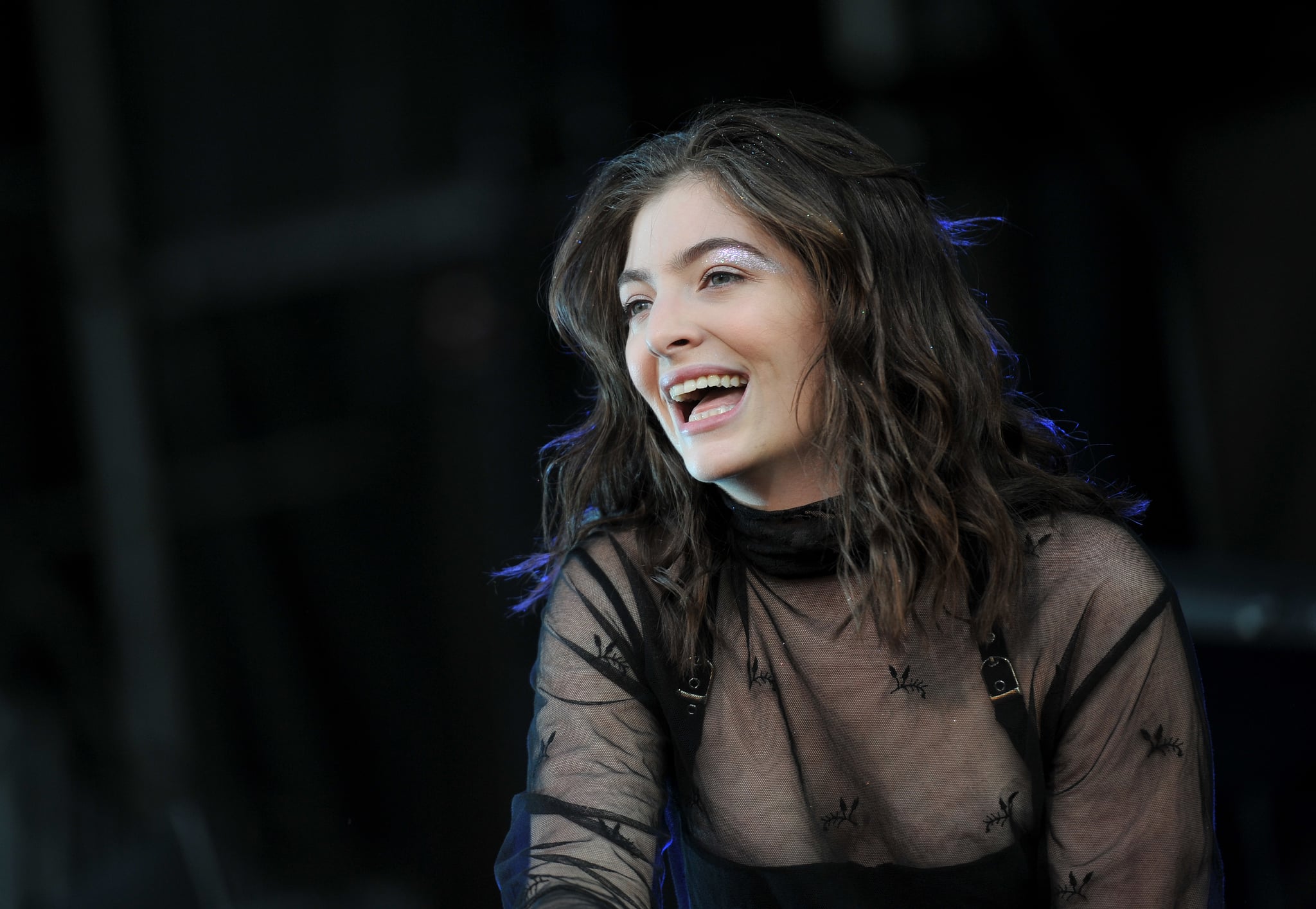 Finally, finally, finally, Lorde has released her second album. Melodrama has all the components of Lorde we've grown to seriously love since she dropped Pure Heroine in 2013. The singer has this magical way of capturing emotions that are so exact and specific to her yet so relatable to everyone listening. The emotions on Melodrama are searing and real and raw, which is why we anticipate spending hours lying on our beds and staring at the ceiling while listening to them. The best part about the new album is that nearly every song is unique and powerful in its own way. The debut single "Green Light" may have been an energetic launching point, but there are so many amazing songs that we hadn't heard until now. To honor some of the hitherto unheard parts of Melodrama, we're highlighting more stellar songs.
1. "The Louvre"
Sometimes, against your better judgment, you get sucked into that perfect Summer romance that changes you. Lorde speaks to that special place we've all been. Someone comes and scoops you up. You ditch your friends and you drown in that nectar. This song perfectly captures that bliss; you can almost feel the twinkling city lights off in the distance. And maybe the booming of your heart will eventually stop, but you'll always have the echoes somewhere inside you. You'll hang this love in the museum, the "Louvre" of your life. As Lorde sings, it might be down in the back, but it's still the Louvre.
2. "Sober II (Melodrama)"
We almost took this moment to gush about "Sober," but since Lorde already released it as a single, let's take it to part two. The songs together really pack a punch, but the second part is much more melancholy, in the best way. Lorde talked about the title track with NPR. She says "Sober II (Melodrama)" is "sort of singing from the perspective of the deflated room. There's such a sadness to the lights being on after a party, you know, this whole room has sort of been washed in this dark, and to see the corners of the room again can always be a little bit heartbreaking." But this heartbreaking tone, this bittersweet sentiment that seems to project onto an entire lifetime in the same way, is what makes the song so compelling.
3. "Writer in the Dark"
Why is it always the strings that shred me up the most?! The best part about this song is that it's filled with sorrow, but it's ultimately a beacon of deep inner power. Lorde sings of a lover who leaves too soon; someone she'll never quite stop loving, so matter what. But that's not the end of the story. This is about turning that pain and heartbreak into strength. About being galvanized by that ache. Sure, this person will always have a piece of your heart, but you survive, and you move on, and you learn to be alone. That really is a secret power.
4. "Supercut"
We have to say it: Lorde hid one of her best jams near the end of her album. "Supercut" could easily have been a huge single from Melodrama (and hey, it still might be). It's a Summer jam if I've ever heard one. It captures the way we sometimes take all the parts of an ended relationship — the pain, the passion, the delirious happiness, the huge fights, the declarations — and mash them all into one lingering sentiment or feeling or . . . well, supercut. We still miss this person, we'd throw ourselves into them all over again if they wanted it. But in the meantime, we'll replay these moments whenever we need them.