Lovesick Netflix TV Show Review
We're Willing to Bet You Haven't Watched the Best Romantic Comedy on Netflix Yet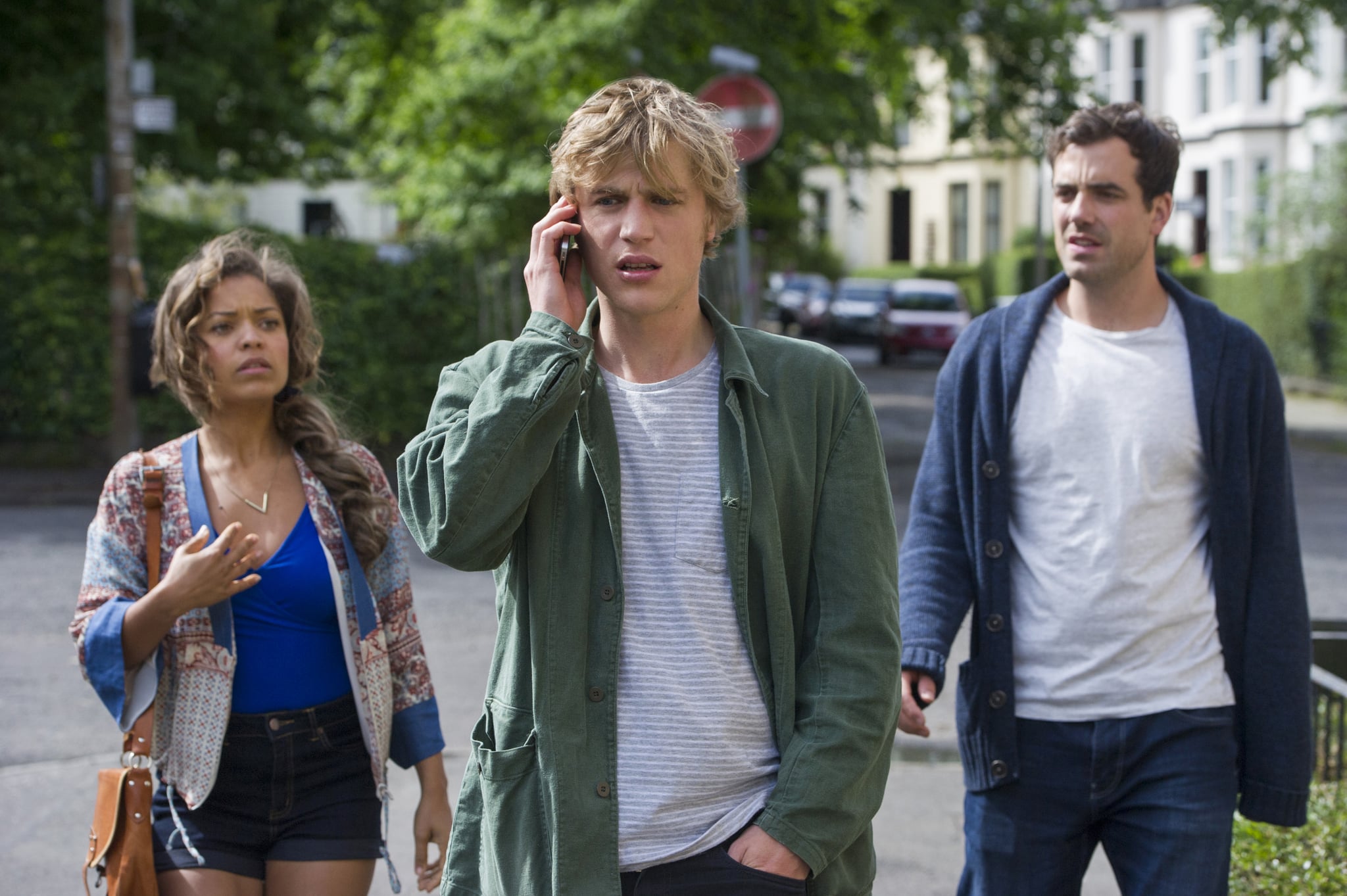 Last year, I was scrolling through Netflix desperate for something to watch on a Saturday night when I came across a show called Scrotal Recall. I paused for a variety of reasons. 1.) The name was probably the most absurd TV show title I'd heard possibly since Tom Cavanagh's Love Monkey in the mid-2000s, 2.) the thumbnail featured Antonia Thomas, one of my favorite actresses from the UK cult hit Misfits, and 3.) again, Scrotal Recall, people. The premise seemed interesting enough — a British 20-something discovers he has an STD and must notify all the women he's ever slept with — but then, as I'm sure a lot of other people did, I kept scrolling.
Fast-forward a few months, when I once again found myself looking for a new TV show. The first thing that popped up was a banner advertising a show called Lovesick, which I soon realized was Scrotal Recall with a more viewer-friendly makeover. Netflix, which took over producing the show's second season from the BBC in March 2016, could not have made a better choice in the rebranding. I immediately binged both seasons and realized that what was hiding behind an unfortunate, slightly vulgar TV title all along was a brilliant, genuinely funny romantic comedy. Given good rom-coms are a rare find these days, both in TV and on the big screen, the show feels simultaneously nostalgic and fresh, like comfort food with a smart, modern twist. That should teach me not to judge a book by its cover.
If you have plans for this weekend, cancel them and watch Lovesick instead. I promise you won't be disappointed, and here's why.
The Cast
The show's three core characters are Dylan, Luke, and Evie. English indie singer Johnny Flynn stars as Dylan, a hapless, well-meaning serial dater who falls in love at the drop of a hat. His boy-next-door looks and mannerisms are perfect for the role and serve as a great foil to his fast-talking, womanizing best friend, Luke (Daniel Ings, who is fantastic). As previously mentioned, Misfits alum Antonia Thomas rounds out the trio as Evie, Luke's college friend and their current flatmate, whose will-they-or-won't-they dynamic with Dylan makes for some of the show's most emotional moments.
The Unique Episode Structure
Once he receives his diagnosis in the pilot episode, Dylan writes out a list of every woman he's ever slept with. Each half-hour episode onward focuses on his attempts to reach out to one of them in the present day as he makes his way down the list and gives us flashbacks to what their past courtship was like (and more often than not, why it was a failure). From "Abigail" to "Phoebe," each new chapter reflecting on Dylan's desperate attempts to find true love gives us a better look at his friendships with Evie and Luke (the best part of the series, in my humble opinion) and hints that his best chance at having a real, lasting relationship has been right in front of him the whole time.
You Can Watch Both Seasons in One Day
With each episode clocking in at around 25 minutes, you can easily breeze through seasons one and two (which have six and eight episodes each, respectively) over a weekend. At this point, you'd be better off looking for reasons not to watch it, right?
Check out Lovesick on Netflix now!