Man Saves Woman's Life Using CPR Lesson From The Office
A Man Saved Someone's Life After Remembering The Office's "Stayin' Alive" CPR Lesson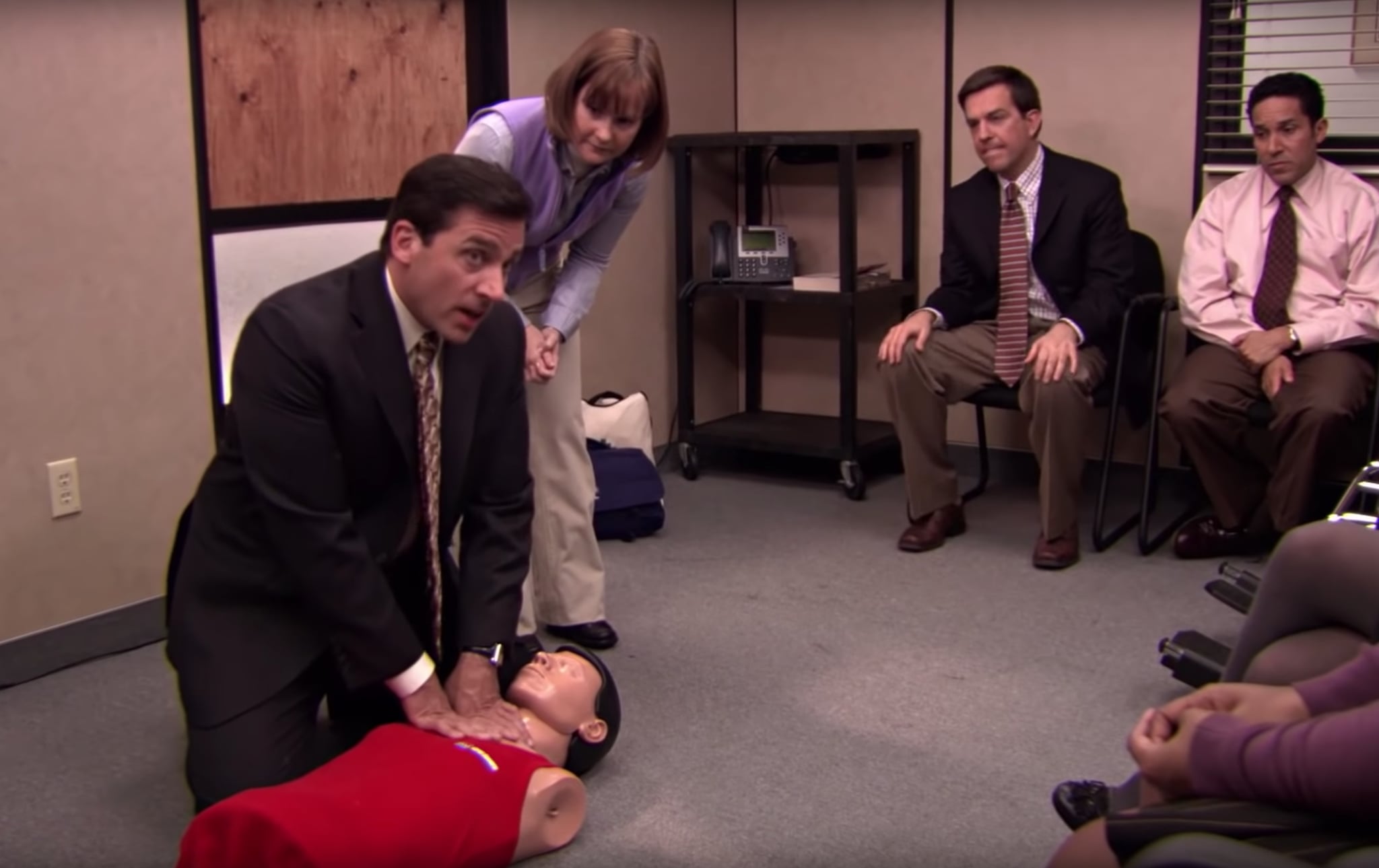 As if we needed another reason to love The Office, it looks like the NBC sitcom helped save a woman's life — no, literally. Arizona resident Cross Scott is going viral for using the CPR technique featured in one of The Office's most iconic episodes to help a stranger in need of medical attention. Michael Scott would be so proud (especially because the heroic act was performed by someone with his exact surname!).
Earlier this month, Scott, a 21-year-old auto shop technician, was test-driving a car when he encountered an unconscious woman in the driver's seat of a stalled car on the side of a road in Tuscon, AZ. Using a rock, he broke one of her car windows to get into the sedan and check her pulse, he told the Arizona Daily Star.
After realizing that she wasn't breathing, Scott remembered the trick Dunder Mifflin employees learned for measuring the tempo of chest compressions: singing the popular Bee Gees song "Stayin' Alive" aloud (the refrain part, not from the beginning like Michael did during the season five episode). And it worked! The woman breathed again and threw up, according to Scott's account. Soon enough, paramedics arrived after being called by two other women on the scene, and the medical professionals told Scott the woman may not have been so lucky if it weren't for his CPR.
Relive the hysterical first-aid lesson on The Office below if you need a quick refresher on CPR. All together now: "Ah ah ah ah ah, stayin' alive! Stayin' alive!"