The Marvelous Mrs. Maisel Details
Miss Gilmore Girls? Check Out Amy Sherman-Palladino's New Show, The Marvelous Mrs. Maisel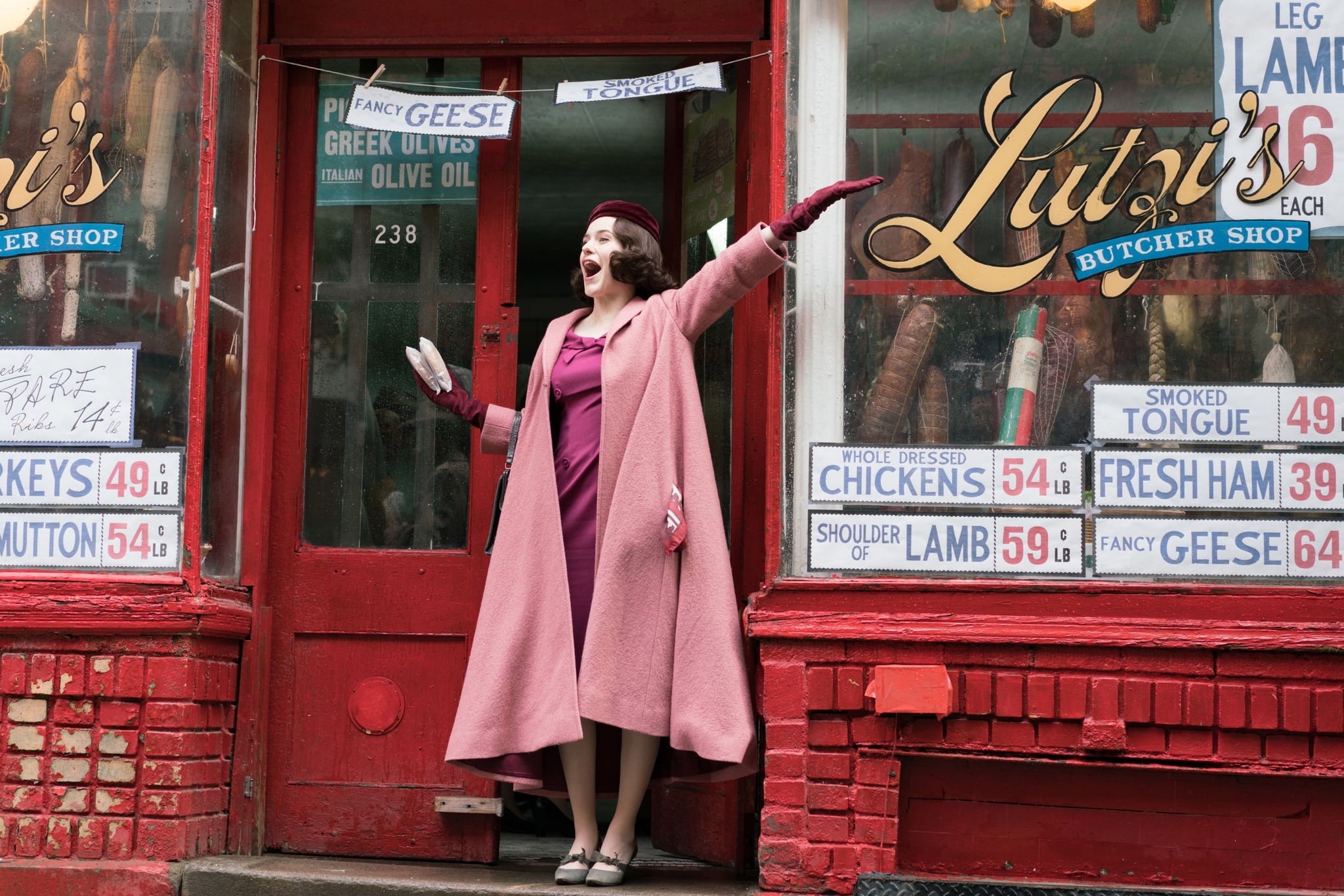 You may want to suspend hope of a second season of Gilmore Girls: A Year in the Life, because creator Amy Sherman-Palladino will have her hands full for the next couple years. Amazon has ordered two seasons of The Marvelous Mrs. Maisel, a new series written and directed by Sherman-Palladino, which is now streaming on Amazon Prime. It's the first time Amazon ordered multiple seasons of a debut series, so it's a huge vote of confidence. Here's everything you need to know about the show.
The Plot
The titular Mrs. Maisel (first name Midge) is a wealthy Jewish housewife who lives with her family in New York City's bustling Upper West Side. Set in 1958, the show features a wonderfully retro Manhattan scene — perfect for those still going through Mad Men withdrawal — and a reliably wacky cast of characters created by Sherman-Palladino. A wrench is thrown into Mrs. Maisel's picture-perfect life by the end of the pilot, and the series will focus on her pursuit of being a stand-up comedian. (Not a respectable career for most men at the time, and unheard of for women.)
The Cast
Rachel Brosnahan (aka Rachel Posner from House of Cards) is the star of the show as Midge Maisel. Michael Zegen (Boardwalk Empire) plays her husband Joel; real-life comedian Alex Borstein is her newly appointed manager, Susie; and Tony Shalhoub and Marin Hinkle play Midge's parents. Gilbert Gottfried makes a cameo in the first episode, and I expect we'll see more career comedians pop up in various roles.