Michael Fassbender Kissing Himself in Alien Covenant
1 Scene in Alien: Covenant Will Change How You See Michael Fassbender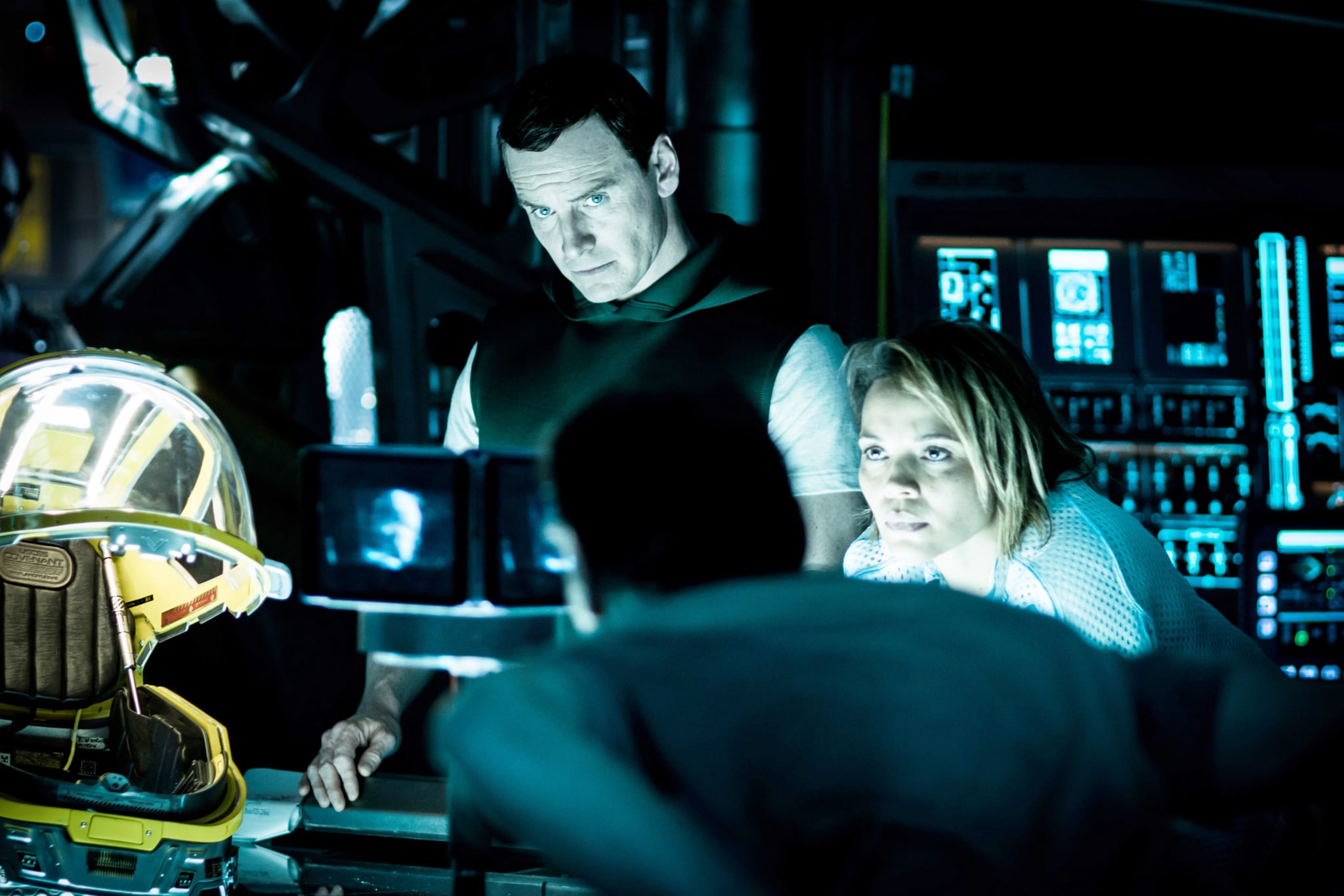 When it comes to a film like Alien: Covenant, you can count on a few things. First, there will be blood, guts, and terrifying alien monsters bursting out of human bodies. (In fact, you can tell that much just from the film's trailers and the other miscellaneous details we've gotten about the film in the past couple of months.) Second, you can guess that that there's going to be a bleak and twisted ending. But the one thing you might not predict is an awkward kiss, let alone an awkward kiss between Michael Fassbender . . . and Michael Fassbender.
Yes, you read that right. In Covenant, Fassbender reprises his role as David, the almost-too-human artificially intelligent being we first meet in Prometheus. He also plays Walter, a new and improved version of David with the exact same likeness but an entirely different personality. Interestingly enough, Walter and David are so opposite, they almost represent the opposite ends of good and evil spectrum. David reviles human beings and thinks they need to be destroyed. Walter swears by his duty to the crew of the Covenant, and will do anything to protect them. This leads to some pretty interesting scenes between the two androids, but the weird part is the strange, almost sexual tension between them.
Warning: Spoilers follow.
The first time they're alone, David shows Walter how to play the recorder flute. This involves a very intimate lesson in which David says he'll help Walter with the "fingering." Walter puts his hands on David's and guides him through a little, too. It's very Patrick Swayze helping Demi Moore make pottery in Ghost. But in their last scene together, David realizes Walter is not on board with his plan to kill all the humans and decides to kill him. Right before David kills Walter, he plants a very sensual kiss on Walter's lips and stabs him in the neck.
Anyway, that's it. It's a very strange, almost out-of-place moment, and it's very disorienting. But hey, David is a maniac. It makes sense a little bit, too. Here's hoping Michael Fassbender and Michael Fassbender win best kiss at next year's MTV Movie and TV Awards, right?