Michael Schur on Parks and Recreation's Time Jump
What the Parks and Recreation Finale Means For the Rest of the Series
I hope you didn't fall asleep directly after Michelle Obama's big cameo during this week's Parks and Recreation finale, because the last scene changes everything. The show jumps ahead three years to show Ben and Leslie still in Pawnee and running the National Parks Department. Leslie has bangs(!), Andy and April are there, and so is Jon Hamm! So does this mean the show is officially taking place in the future now? In an interview with HitFix, creator Michael Schur confirmed what we suspected about the time jump: it's here to stay. Read on to get his comments on the bold decision.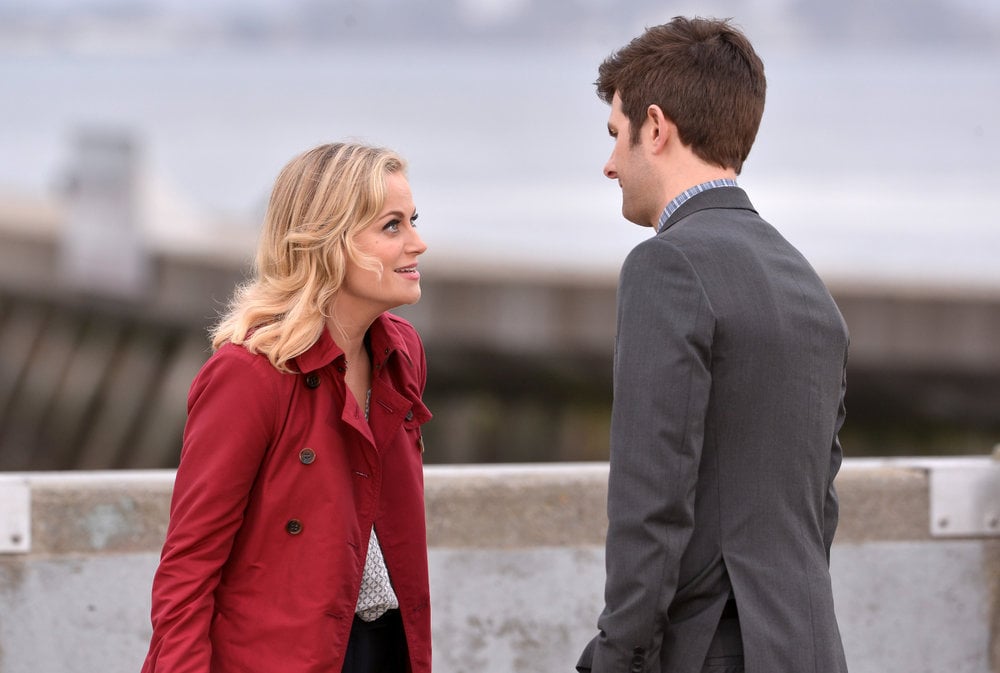 On planning for the season finale:
"Leslie was going to accept the job, but figure out a way to stay in Pawnee (set up much earlier in the season by Ron's discovery of the third floor and his subsequent refurbishing of it). Then we had a conversation about the show's future with NBC, and got a very strong indication that we would be back for season seven, so we turned our minds toward doing something that would inject another season's worth of story into the finale. That either meant rebreaking the main action, in certain ways, to make it more forward-thinking, or doing something at the end that would shake everything up, and since we liked the stories we'd broken we went with the latter."
On the benefits of the time jump:
"Once we committed to that, we began imagining ways to avoid repeating what we had already seen with Ann — pads and foot pain and sleepless nights and so forth. The jump forward allows us to avoid a lot of things that (I would imagine) fans were fearing about getting Leslie pregnant, in terms of the stories we tell going forward."
On the possibility that next season will be the final one:
"The likelihood of season seven being our final one gave us an extra boost of confidence that we could make a big move like this. That was part of what we discussed with NBC a couple months ago."