Mike Mills Interview For 20th Century Women
In Which 20th Century Women Director Mike Mills Calls Annette Bening a "Super Bonkers Magical Actress"
Annette Bening, Greta Gerwig, and Elle Fanning play the trio of 20th Century Women in director Mike Mills's new film, the follow-up to his 2010 drama Beginners. Christopher Plummer took home an Oscar for his role in Mills's film, and the director could be living that pattern with his current movie — Bening is up for the Golden Globe for best actress in a musical or comedy, and could find herself an Oscar nominee next month as well. I sat down with Mills and another reporter to chat about how his real life keeps inspiring his movies and characters, and the impact he knew Bening would have on his film.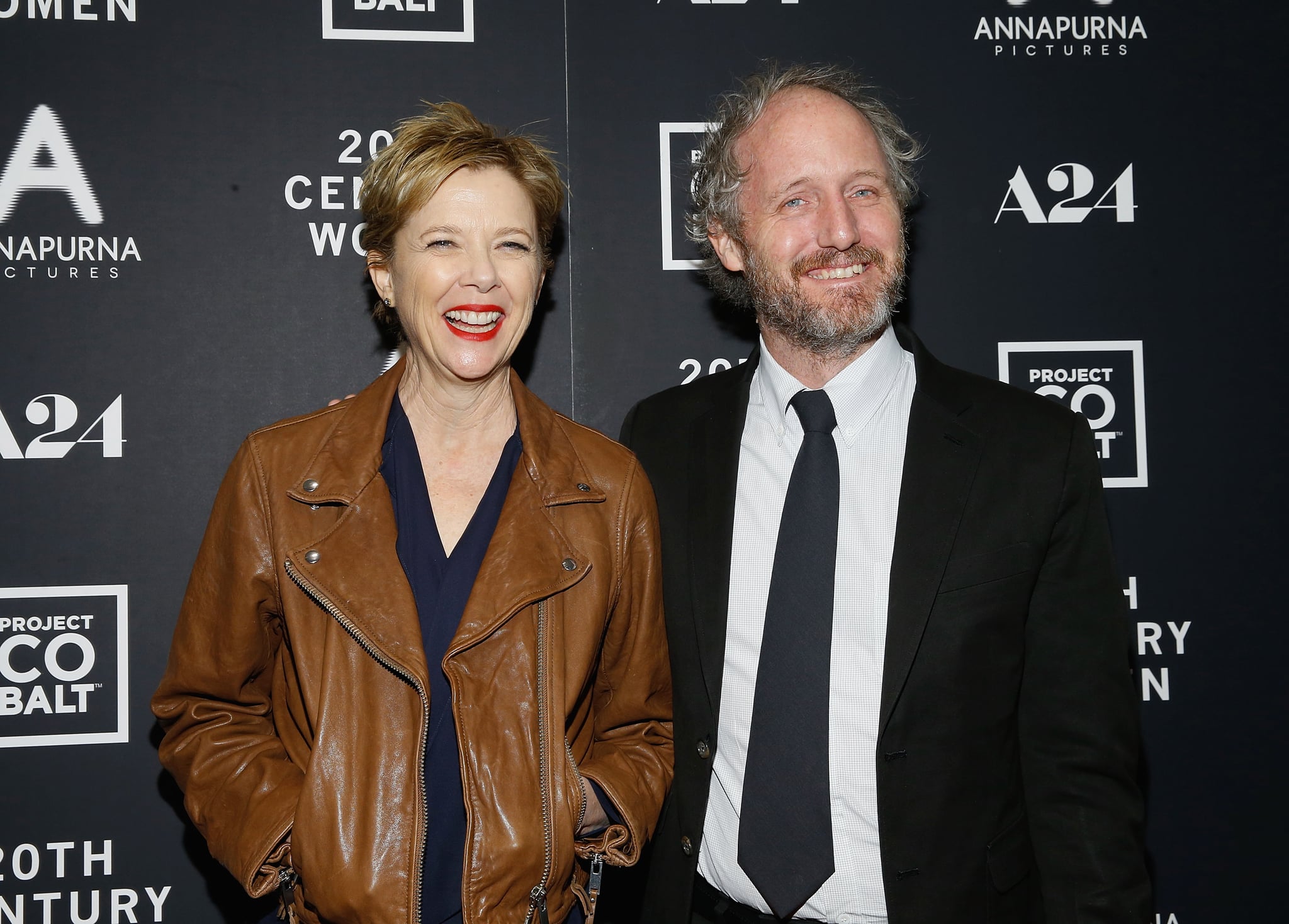 Image Source: Getty / John Lamparski
We know that Beginners was inspired by your life, so what particular parts of 20th Century Women were inspired by your experience?
Mike Mills: So much. The Annette Bening character is very much based on my mom. So much of her biography is based on my mom's biography; she wanted to be a pilot in the war, she was a draftsperson before women were really allowed to do that, she was born in '25, she smoked like that, she died like that, all that. She had a sense of humor like that, she wrote crazy notes to my principal, she always said, 'In my next life, I'm going to marry Bogart.' In lots of ways, it's a portrait of her. It doesn't mean it's a documentary about her; my version of her, my memories of her, are not facts. My sisters would write a different version of my mom, my mom would write a very different version of my mom. The inspiration is from my perspective of her, and then it goes through all these layers of transforming itself to a movie.
Greta's character is based a lot on my sister, who went to New York, found photography, found punk, went to Parsons, got me a Talking Heads shirt. Got cervical cancer because my mom took DES, had to come home to small-town blues and pick up her life and think that she couldn't have kids, deal with that. The Elle character is based on a lot of early girlfriends of mine, and women who crawled through my window who weren't my girlfriends.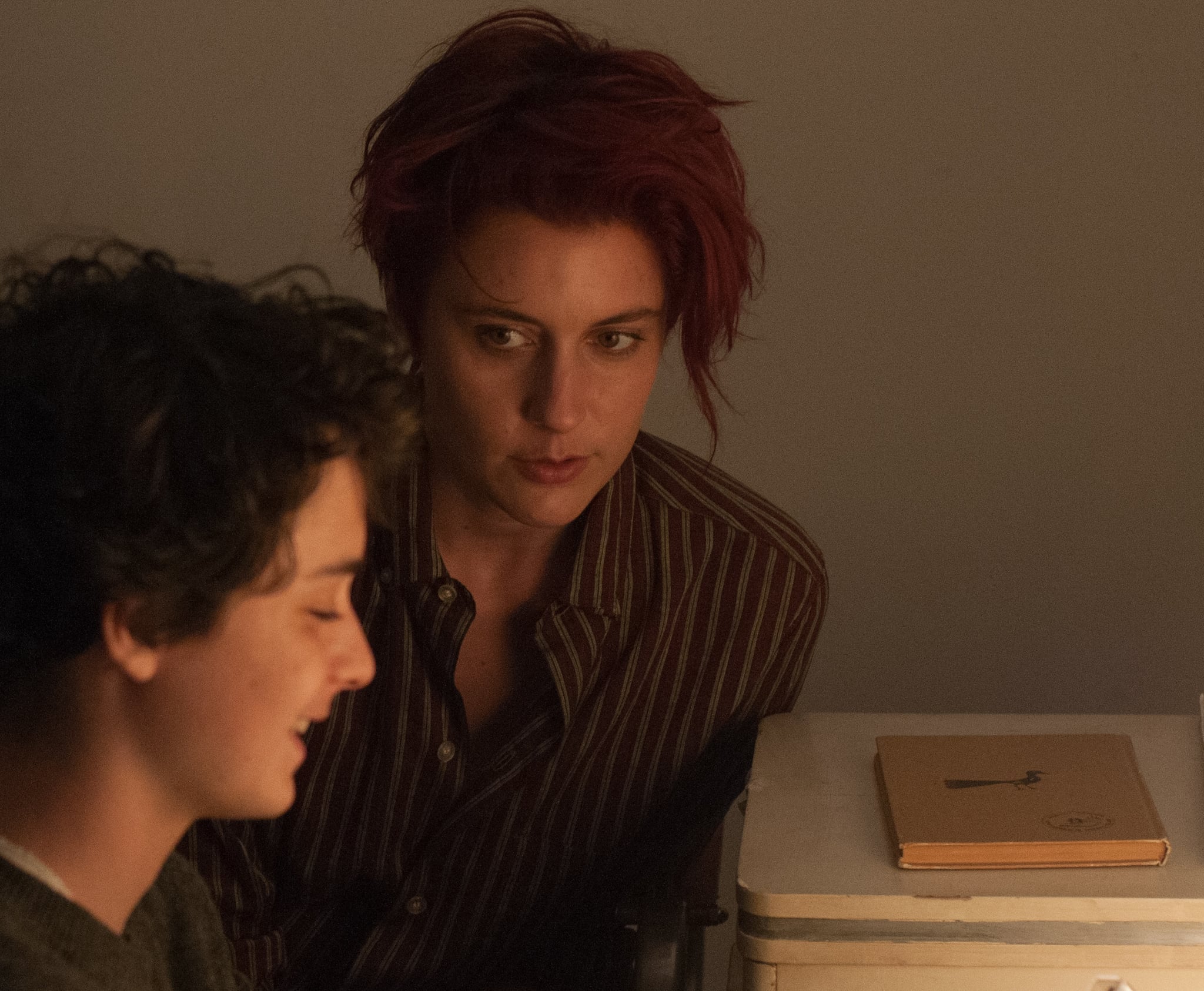 Image Source: A24
After Beginners was such a focus on your father, did you feel the need to also highlight your mother on screen?
MM: Not really, I didn't think of it that way. I was like, 'Aw sh*t, people are gonna ask me this.' Beginners came because all that happened, and it's a lot like a movie. It's a good movie — your dad comes out at 75 — it's a good film character. And it was a way to also deal with losing my parents, and it just kind of flooded me. In doing that, I had a little bit of my mom in that movie. It was so exciting; my mom is a real interesting person, being sort of a proto-feminist type woman, born in '25, raising this punk-rock skateboarding kid. The way she handled her life, her sense of humor, and the particularities of my life, being a straight guy raised by these women. I felt like that's interesting to talk about; it's a way to access history, it's a way to talk about how our personal lives are part of our historical shared life.
How did the casting come together? Did they smartly line up for the next Mike Mills film?
MM: I was definitely lucky to get all of them. I got Annette first, right, because she's the center, she's the sun. And once you know you have her, you can build the constellation. It's all about the chemistry, it's about the group. Each piece of casting exists in relationship to the other casting. If Annette wasn't the mom, maybe everyone else would have been different, to make that planet work, that constellation of planets. I knew about Greta, I kind of knew Greta a little bit, and I love Frances Ha. It's really easy to think of Greta as Abbie. I believe her as someone who listens to punk and all that stuff. And Elle — there were different people I was thinking about for the Julie character, and Elle is a great actress. It just sort of fit once I put the other two pieces together.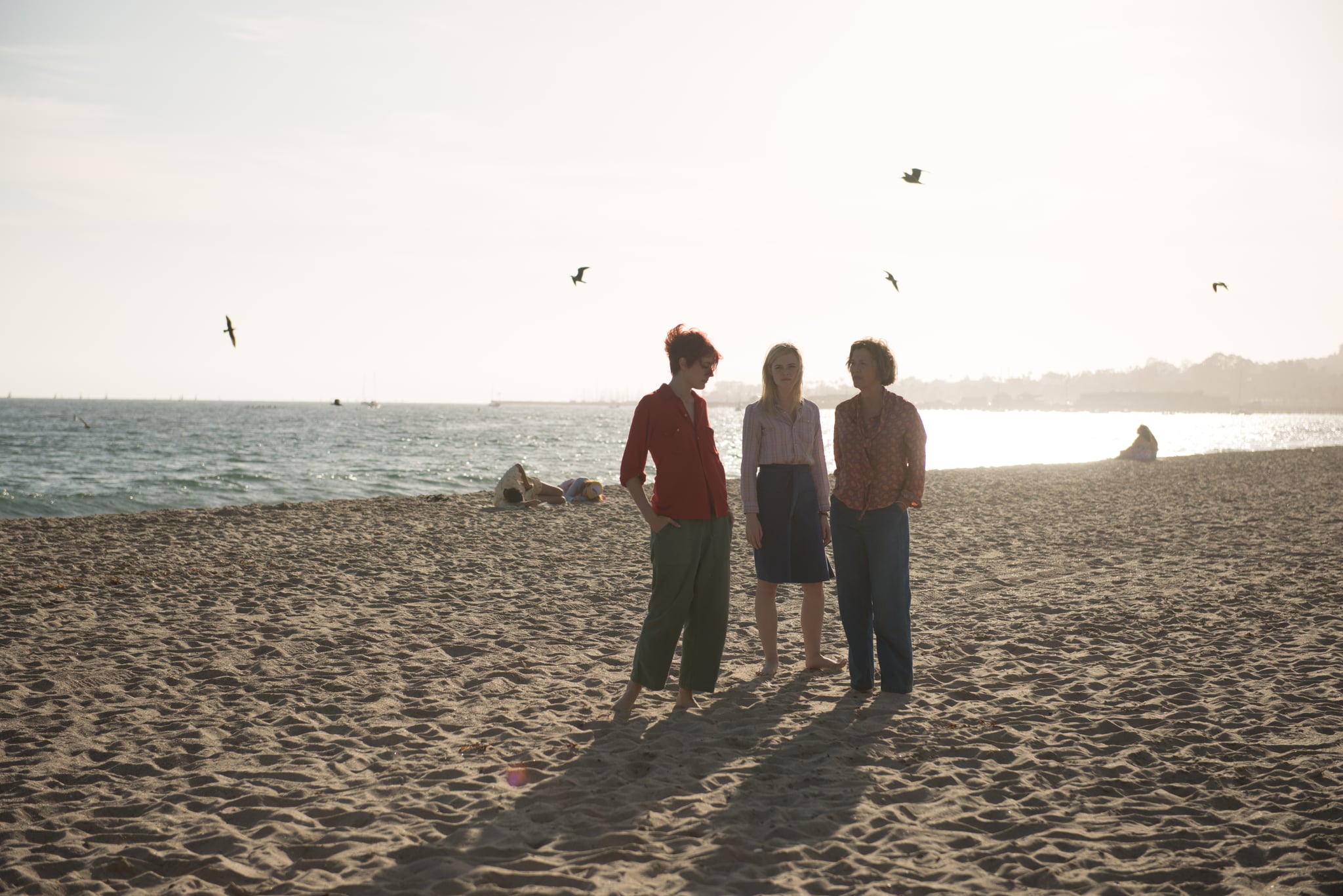 Image Source: A24
There are many ways the setting of Santa Barbara in 1979 is interesting; why set it there?
MM: Again, it's where I grew up. I just have no imagination. I knew it was very beautiful. I knew it would be easy to do 1979 there because all those hedge-lined streets; if you're doing a period movie on the cheap, you have to think about things like this. I love the idea of punk rock and Santa Barbara together — they're really not supposed to be together, and it's always good when you have that counterpoint contradiction . . . It's sleepy and overgrown and boring and soft and oppressively gentle. I just like that.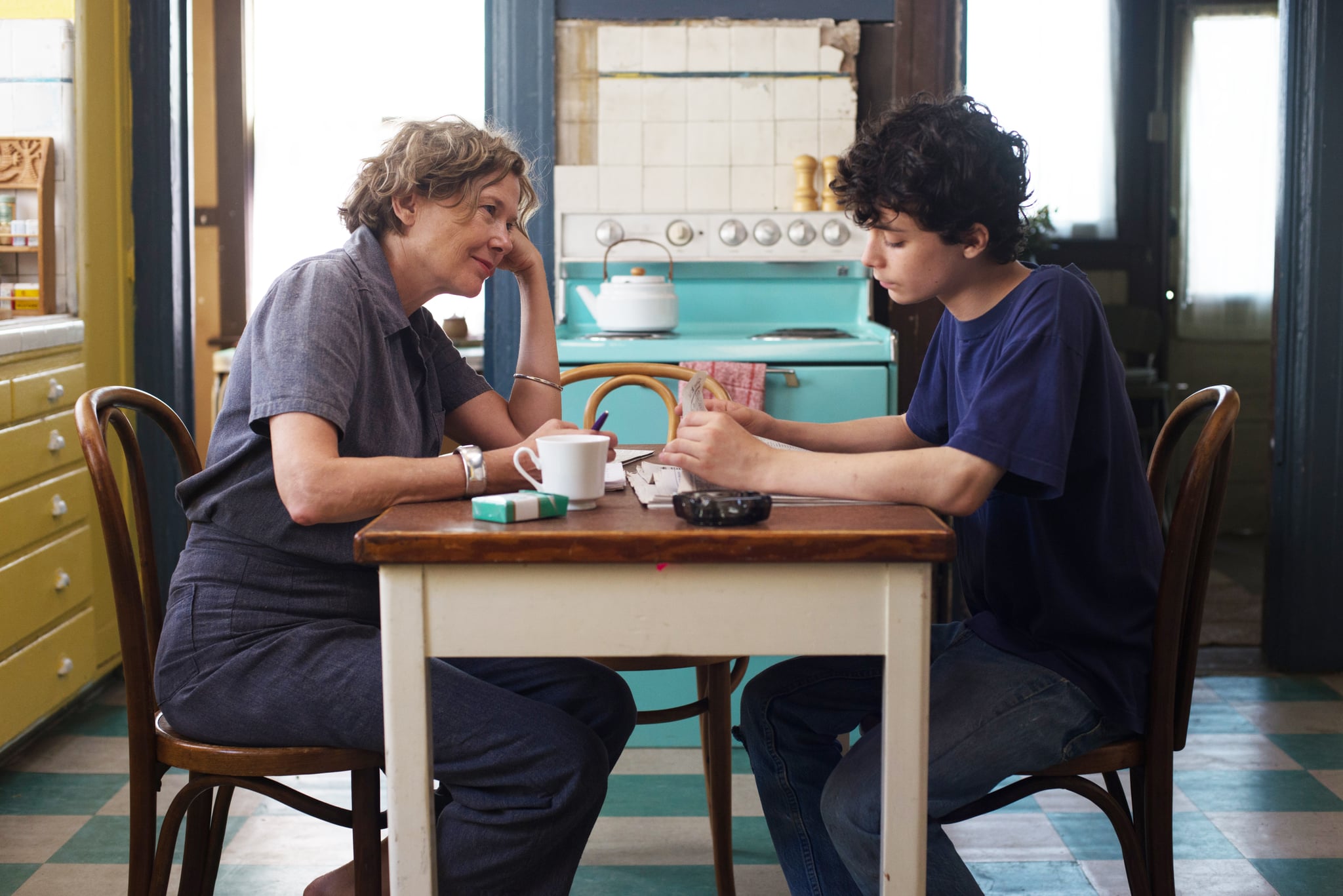 Image Source: A24
Here you are possibly shepherding another person to an Oscar nomination — does it feel like a funny version of history repeating itself?
MM: Well, a funny version of the movie industry repeating itself. It's nothing that I design, or hope for, or count on. When you make movies about characters with big actors like that, the world puts them into that platter, and this machinery kind of kicks into place. I think Annette fully deserves it — I think Annette is a super bonkers magical actress. Watching her on set was like, 'Whoa, how did you do that?' She's been my great friend and ally making the film. But the whole system is just such a whole, f*ckin' weird thing. It's a huge honor when you get noticed that way, of course, and movies like mine are kind of weird and against the grain, so any attention I get I'll totally take. Movies like this are really endangered species, so it really helps. [I'm] fully recognizing that . . . beyond that, it's Kafkaesque, it's this surrealist, weird world, and it totally makes you crazy if you take it seriously. I try not to think about it.
20th Century Women opens on Dec. 28.