Mixology TV Show Review
Pilot Scoop: Mixology
Ryan Seacrest is producing the new midseason show Mixology on ABC, an ensemble dating comedy that takes place over the course of one night. The writers of The Hangover are also writing for this show, but if you want to know if this show is funny enough to add to your DVR, just keep reading.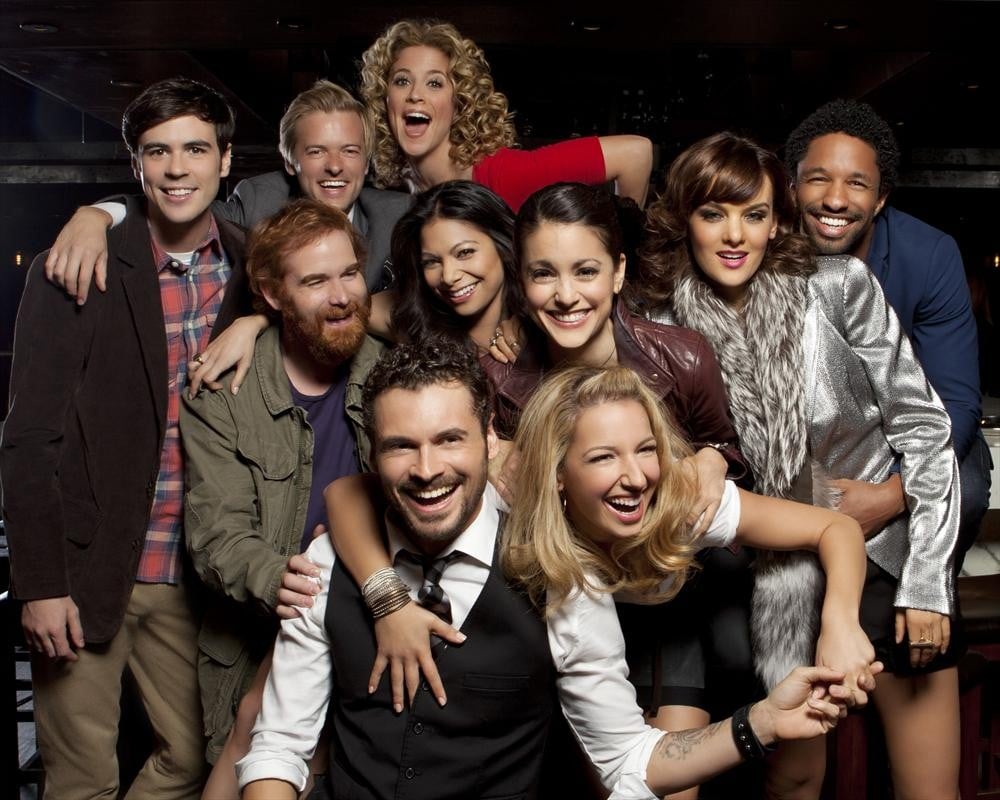 What it's about: Ten singles (count 'em) converge in one Manhattan bar over the course of one night. One guy (Blake Lee) has just been dumped, one couple is meeting for a blind date, and even the cocktail waitress (Glee's Vanessa Lengies) is on and off with the cute bartender. They meet, flirt, mix, and match, with the idea that some couples will be formed by the end of the season (and end of the night, in terms of the timeline).
Where it works: While there are a lot of characters to keep track of, several of them stand out as being charming and funny, like Lee as a nerdy single on the rebound and Alexis Carra as a sassy single mom who ventures out of New Jersey to have a night on the town. The writing can also be very funny — when the jokes are original.
Where it doesn't: The writing also works against the show sometimes; some jokes are lame or offensive when they're trying to be edgy.
You might like this show if: You love romantic comedies.
When it's on: Wednesdays at 9:30 p.m. on ABC starting Feb. 26.
Watch a preview of Mixology: