Music From The Americans Season 6 Premiere
The 2 Songs That Broke Your Heart During The Americans Premiere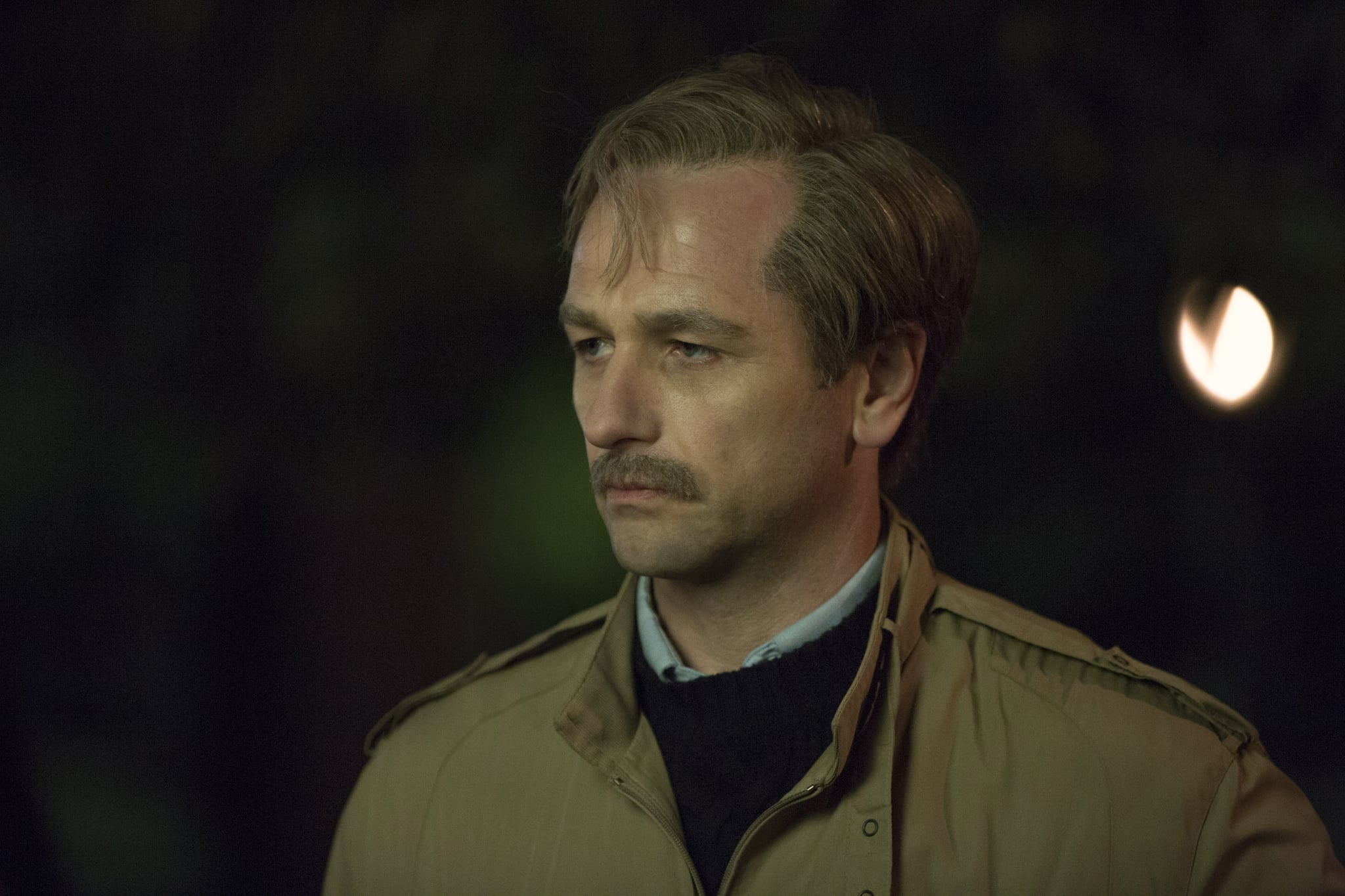 If you watched the season six premiere of The Americans, then you've probably already figured out that it's not a matter of if but when the show's final season is going to have us all ugly crying in our closets. And if you haven't, then you need to go back and rewatch the opening montage, which highlights the ever-growing chasm between Elizabeth (Keri Russell) and Philip (Matthew Rhys) while Crowded House's "Don't Dream It's Over" plays in the background. Seriously, these lyrics are pretty telling:
There is freedom within, there is freedom without
Try to catch the deluge in a paper cup
There's a battle ahead, many battles are lost
But you'll never see the end of the road
While you're traveling with me
Hey now, hey now
Don't dream it's over
Hey now, hey now
When the world comes in
They come, they come
To build a wall between us
We know they won't win
Now I'm towing my car, there's a hole in the roof
My possessions are causing me suspicion, but there's no proof
In the paper today tales of war and of waste
But you turn right over to the TV page
Watch the full video here:
And if that's not enough to convince you that we are truly witnessing the beginning of the end, Fleetwood Mac's "Gold Dust Woman" should have done the trick.
Rulers make bad lovers
You better put your kingdom up for sale
Up for sale
Well did she make you cry
Make you break down
Shatter your illusions of love
And is it over now
Do you know how to pick up the pieces and go home
Here is the full video:
So what, exactly, is over, and who is going to be the one to pick up the pieces and go home? Is their marriage over? I mean, they're barely speaking. Or could it be Elizabeth's career? She's not exactly thrilled with it lately. Or maybe it's her life? After all, she did get that necklace with the cyanide pill and an instruction that she cannot be arrested, thanks to her knowledge of Dead Hand. And what were all of those macabre pictures foreshadowing?
The season premiere gave us a lot to think about, but we do know one thing for sure: it's not over yet.