Nat Faxon Talks About Married TV Show
Why Nat Faxon Didn't Want Judy Greer to Touch Him on Their New Comedy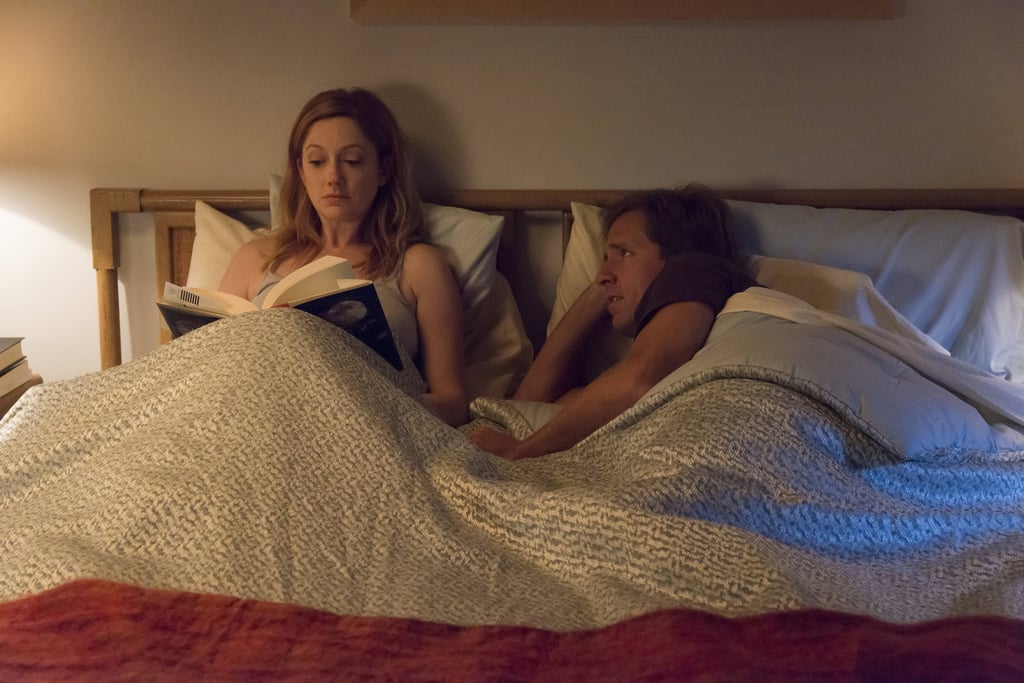 What difference could five years make? According to Nat Faxon and Judy Greer, the stars of FX's new comedy Married, five years makes all the difference in the world. The show, which premiered last week, is about marriage, and while the two are both married in real life (to other people), they have very different views on how couples interact.
While promoting the show during the Summer TCA, Nat Faxon compared his seven years of marriage to Greer's two. "I've been married almost eight years and Judy only two, and the differences between our marriages are significant," said Faxon. "There were many times on set when Judy was very affectionate to me, and Andrew [Gurland, executive producer] and I were like, 'No, not so much. We wouldn't be holding hands here.' And Judy would say, 'Yes, you would! You love each other.' And we would be like, 'No, we wouldn't be kissing here.'" Greer chimed in, "They were like, 'Don't hold his hand.' And then I'd put my arm around him, and they would be like, 'Just don't touch him at all. You wouldn't touch him at all.' It made me really sad that in seven years I'm not going to touch my husband at all."
This is sad, but something tells me it'll make for good comedy. Viewers, beware — there's a lot of, er, self-soothing in the pilot episode, which Faxon addressed. "When we first met, we both shared a love of masturbation, and it was important to get that out," he said about himself and Gurland. "I don't think I've ever done that on camera," Faxon said, before accusing Greer of making him do it for real in front of the camera. Intrigued? New episodes air Thursdays at 10 p.m. on FX.