Netflix's Luke Cage Review
7 Reasons You Need to Watch Netflix's Luke Cage Right Now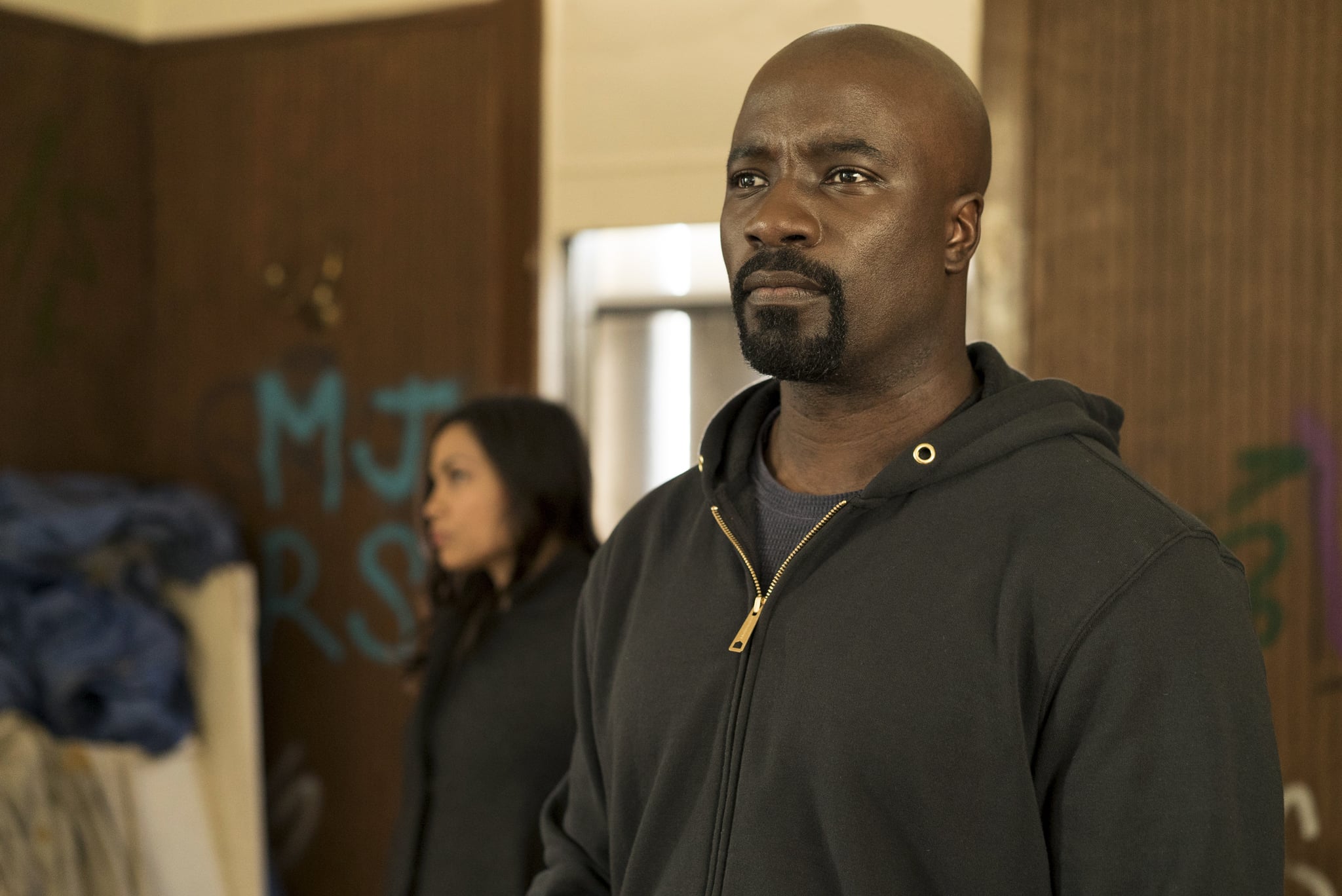 If you're a Netflix subscriber, somewhere between Thursday night and Friday morning you probably got an email announcing that the much-anticipated Luke Cage had finally been released. If you haven't spent the last 18 months binging on the previous Marvel offerings — Daredevil and Jessica Jones — the email might not have meant much to you. But boy, it should. Luke Cage is everything you want in a television show. It's got a phenomenal cast, an intricate plot that's full of surprise twists and turns, and all 13 episodes can be watched back-to-back in the span of one rainy day.
After a prison experiment gone awry leaves Luke Cage (aka Carl Lucas) with unbreakable skin and epic strength, he attempts to start over in Harlem only to find himself smack in the middle of an all-out war where he's thrust into the role of protector of the city he's come to love. The title character is played by Mike Colter, and he's charming and sensitive in all the right ways. You'll find yourself forgetting that he's a superhero in a fictional universe and wanting him to sweep you off your feet IRL. If you're not sold already, there are A LOT of other reasons why you should watch Luke Cage right now. And here are just a few more of them!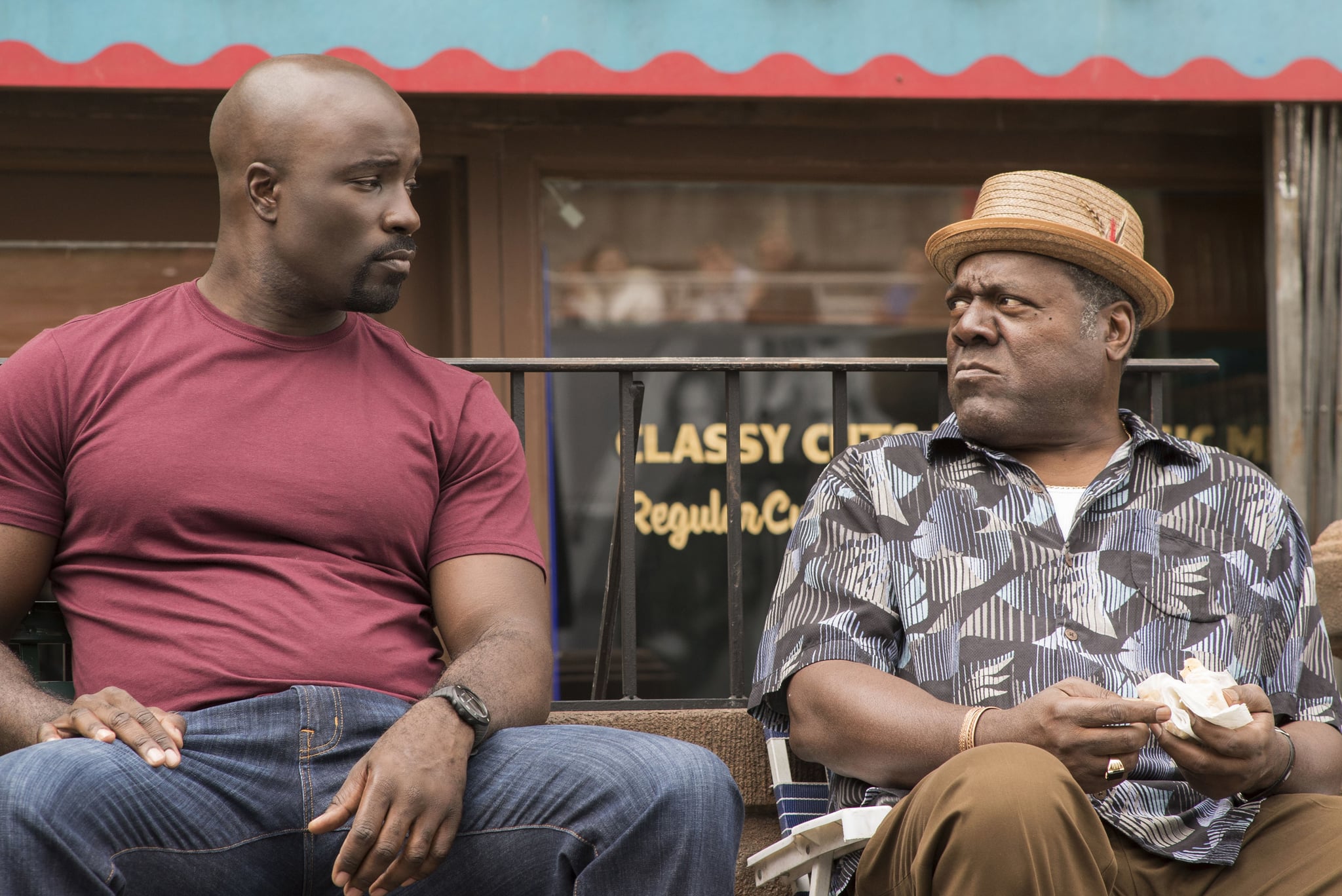 1. You don't need to know anything about the Marvel Cinematic Universe to enjoy the show.
In the same way that it's really difficult to pick up a show in the fourth or fifth season, it can be really daunting to understand the backstory of a Marvel character because the history is spread across so many different movies and TV shows. But that's the greatest thing about Luke Cage, it doesn't matter if you're a Marvel ultra-fan or a newbie who's just testing the waters, the plot of the show is so fresh and new that you don't need to understand any backstory to enjoy it. (Though here's a primer, in case you're interested.) Not only does it work as a standalone show, it can actually serve as a great entry point to the other Netflix shows as well as Marvel's Agents of S.H.I.E.L.D. and the Avengers movies, because once you hit the credits on episode 13, I can guarantee you'll be wanting more.
2. The soundtrack is phenomenal.
It's hard to find a scene in Luke Cage that isn't accompanied by incredible music. There have been many complaints over the years about how Marvel hasn't really ever been able to get the music right, but this show definitely knocks it out of the park — and it has to, as music is a central character in the show itself. Netflix hired a production staff for the series that was well-versed in musical history and it shows. In addition to releasing the show, Netflix also put out a web series about the music and released a Spotify playlist (below) that will keep you jamming for hours.
3. It has the best (and clearest) origin story of any previous Marvel show or movie.
Something I've personally struggled with at times is remembering exactly what it is that has made a character have superpowers, and Luke Cage doesn't leave you in the dark; the entirety of episode four is dedicated to the lead character's backstory. Not only is this immensely helpful for someone just learning about the world, but it's also by far one of the best episodes of the season. It's self-contained and actually feels like you've just watched an entire movie (and a good one at that, I'd have paid $15 to see it!) in the one hour you spent on your couch. The most satisfying part is you don't need a Wikipedia page or Google search to help unpack what you've just seen.
4. It also has the best fight scene of all time.
Episode three brings the ruckus, literally. When Luke Cage smacks down his foes to the music of Wu-Tang Clan, it's breathtaking. Here's a sneak peak of what you have to look forward to: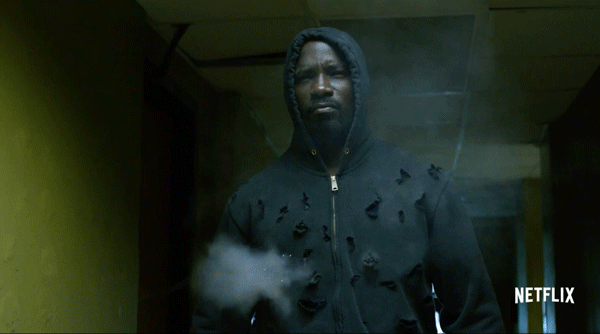 5. The color scheme is both gorgeous and also an homage to the lead character.
One of the things you'll very quickly notice in watching the show is how everything seems to be bathed in yellow — that's no mistake. It's a throwback to Luke's history. In the comics, Luke Cage is decked out in yellow garb, but as Mike Colter told Entertainment Weekly back in April, "We're going to give all the fans all the things they want . . . but don't expect a yellow shirt every day. Let's put it that way . . . We brought it to mustard. We started there. We knocked it down a bit. Not so bright." And for what it's worth, the yellow tint does give that nostalgic feel to the show, but it also makes everything look just a bit more glamorous as well.
6. Harlem is not just a place in the show, but also a character.
In Daredevil and Jessica Jones, the setting, and quite honestly, one of the most important characters in the show or movie, has been Hell's Kitchen. Luke Cage changes that. Harlem is where the action takes place, but the protection of the legacy and history of the place is the underlying motivation for all of the characters in the show as well. The landmarks around town aren't made up, either. The history of the Harlem in the show is also the history of the real Harlem, which gives the show a huge amount of depth and ups the emotional stakes.
7. If you have watched the other shows and movies, DAMN.
While the show is enjoyable, whether or not you've watched previous Marvel offerings, if you have watched them, there are so, so, so many Easter eggs that will have you clapping with glee at every turn. In the first few episodes alone, you'll witness the return of the flash drive from Jessica Jones, Claire Temple (Rosario Dawson) from Daredevil, a ton of one-liner references to Marvel's Agents of S.H.I.E.L.D. , and, most surprisingly, the return of Hammer Industries from Iron Man 2. I could go on and on here, but the bottom line is there's a lot going on and a lot of pay-off and explanation for things you thought were just dead leads in the past.
Bravo, Marvel.