Ocean's Eight Movie Details
Bask in the Flawless Glory of the Ocean's Eight Movie Poster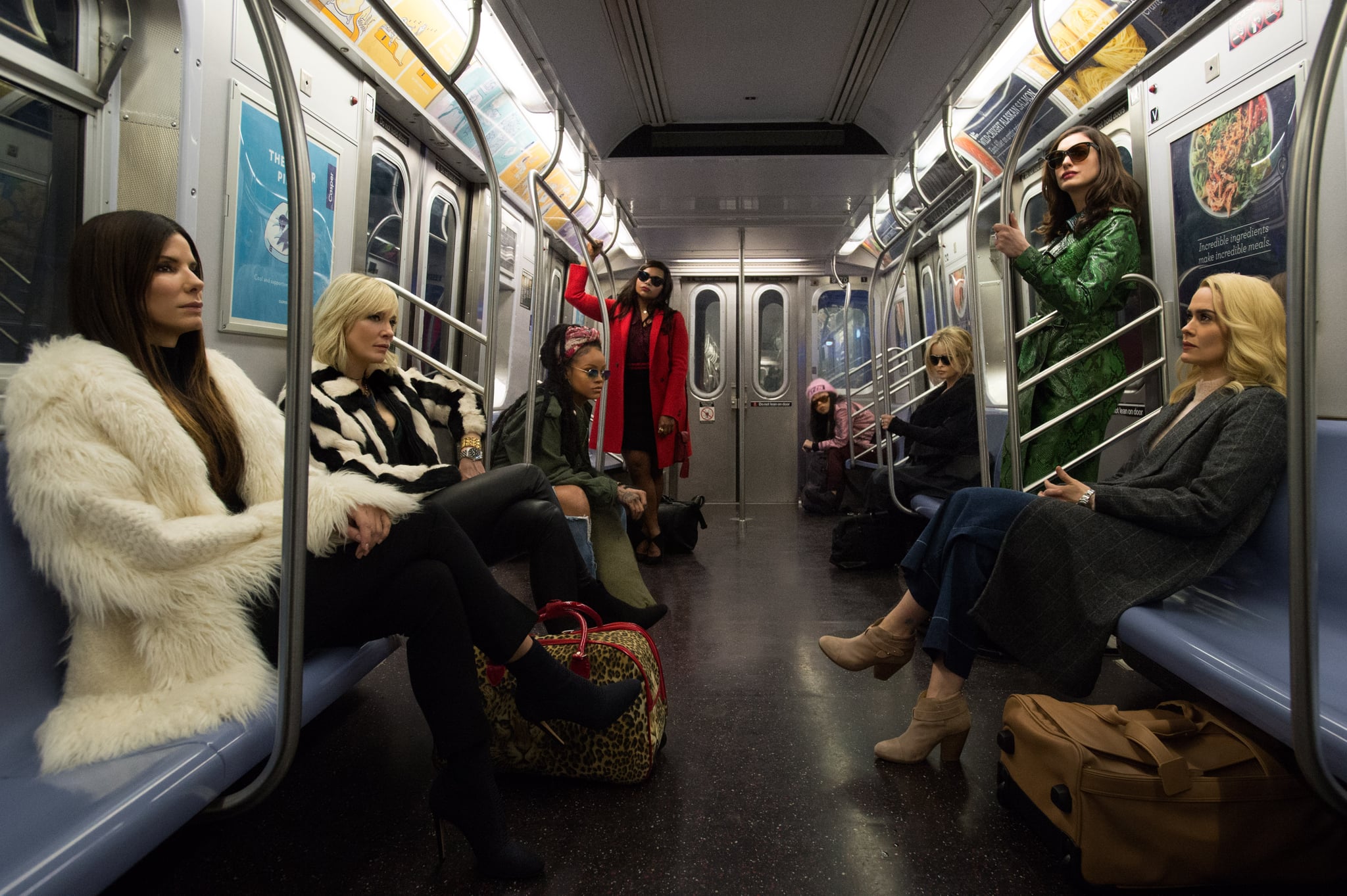 Details surrounding Ocean's Eight have been scarce as of late, but now we finally have some answers about the female-centric Ocean's Eleven spinoff. Not only does the cast look incredibly fierce in the first official still and poster, but we finally know what the movie is about. Get all the tidbits (including the release date) below!
Who Is Starring?
The cast is so random, it will actually make your head hurt. Sandra Bullock will star as Debbie Ocean (who is rumored to be the sister of George Clooney's Danny Ocean) along with Anne Hathaway, Rihanna, Helena Bonham Carter, Mindy Kaling, Sarah Paulson, Awkwafina, and Cate Blanchett, who make up the eight-member crew. There are also some exciting cameos from the original cast already in store! Damian Lewis is rumored to be playing the villain, Debbie's ex-boyfriend.
What Is It About?
According to an official statement, "The tide will turn as Debbie Ocean attempts to pull off the heist of the century at New York City's star-studded annual Met Gala" along with the rest of her girl gang.
Who Is Directing?
Gary Ross, whose credits include Seabiscuit, The Hunger Games, and Free State of Jones is directing from a screenplay he wrote with Olivia Milch, who is also coproducing. Steven Soderbergh and Jon Kilik are producing, while Michael Tadross, Susan Ekins, Bullock, Diana Alvarez, and Bruce Berman are executive producing.
The Poster
When Does It Come Out?
The film will scheme its way into theaters on June 8, 2018.