Pitch TV Show Twist
Pitch Is 1 of the Fall's Best New Shows, But It Has the Worst Ending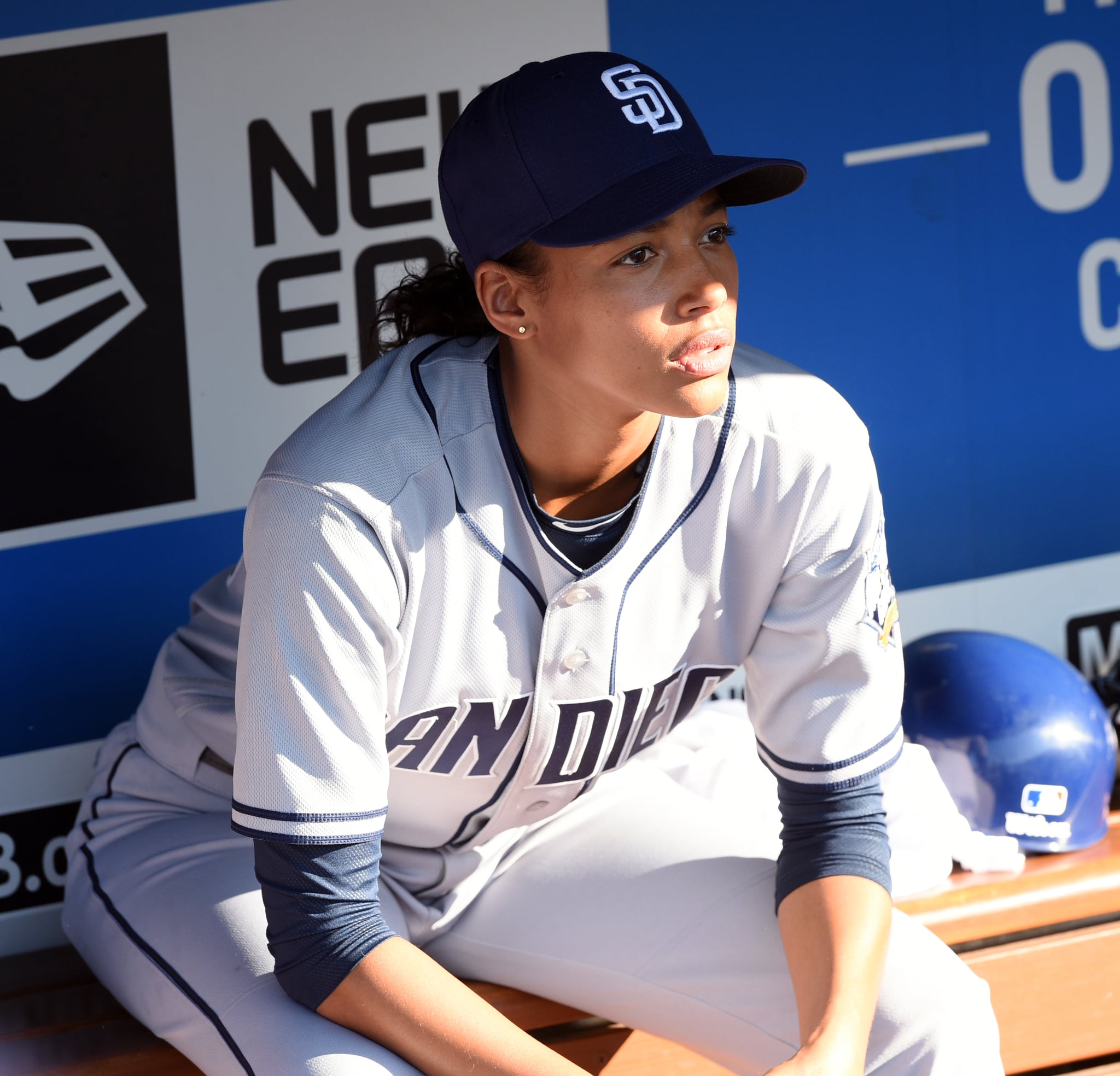 Pitch is one of the Fall's most promising new shows, especially for Fox, a network also touting a tepid remake of Lethal Weapon and The Exorcist, a reboot which may only have two fans . . . one of whom is me. Revolving around a young black woman who becomes the first female to play on a major league team, the show practically shrieks "feminist" and "progressive." Indeed, it really is both of those things. Not only is there a female lead, but she's not the only powerful woman on the show, nor is she the only person of color on it. I was completely sold on Pitch — until the end. Warning: This is where you should stop reading if you're sensitive to spoilers.
Through the magic of flashbacks, we see how Ginny Baker (Kylie Bunbury) first develops an interest in baseball. We watch as her father fosters her talent, placing probably more than a healthy amount of pressure on her, always looking to get her to the next step, assuring her that she'll need to work harder than all of the boys to reach her goal. The night after her first (very underwhelming day) as a pitcher for the San Diego Padres, he knocks on her door and forces her to practice instead of sleep.
In the final moments of the episode, Ginny and her dad are driving and she can't contain her excitement. "The San Diego Padres," she says. "Yep," he replies. He asserts that it's only the minors, but upon seeing the glee on his daughter's face, he just barely cracks a smile. Of course, this means he's taking her eyes off the road and, you guessed it, cue the car crash. He's dead! He's been dead. He never came to her room, never coached her to practice that night — the whole thing has been her drive to compete and be better to honor his memory. He's not physically there; she just hears his voice echoed in her mind.
But why? Why did we need that? The show is strong enough on its own. At no point watching this sports drama did I think, "This show really needs a twist." It's not Mr. Robot, for God's sake. It felt like a cheap plot device, disingenuous and designed to make me feel even more emotionally tied to Ginny. I already like her, I already relate to her as a woman and a person, though not as a baseball player because I can't even throw a Frisbee. The last thing Pitch needed was a curveball at the end. Having said that, I will keep watching the show, because it has potential. Like Ginny, it just needs to believe in its own inherent strengths. (Yeah, I said it.)