Prince Harry and Oprah Mental Health Series Release Date
Prince Harry and Oprah Winfrey's Mental Health Series Finally Has a Premiere Date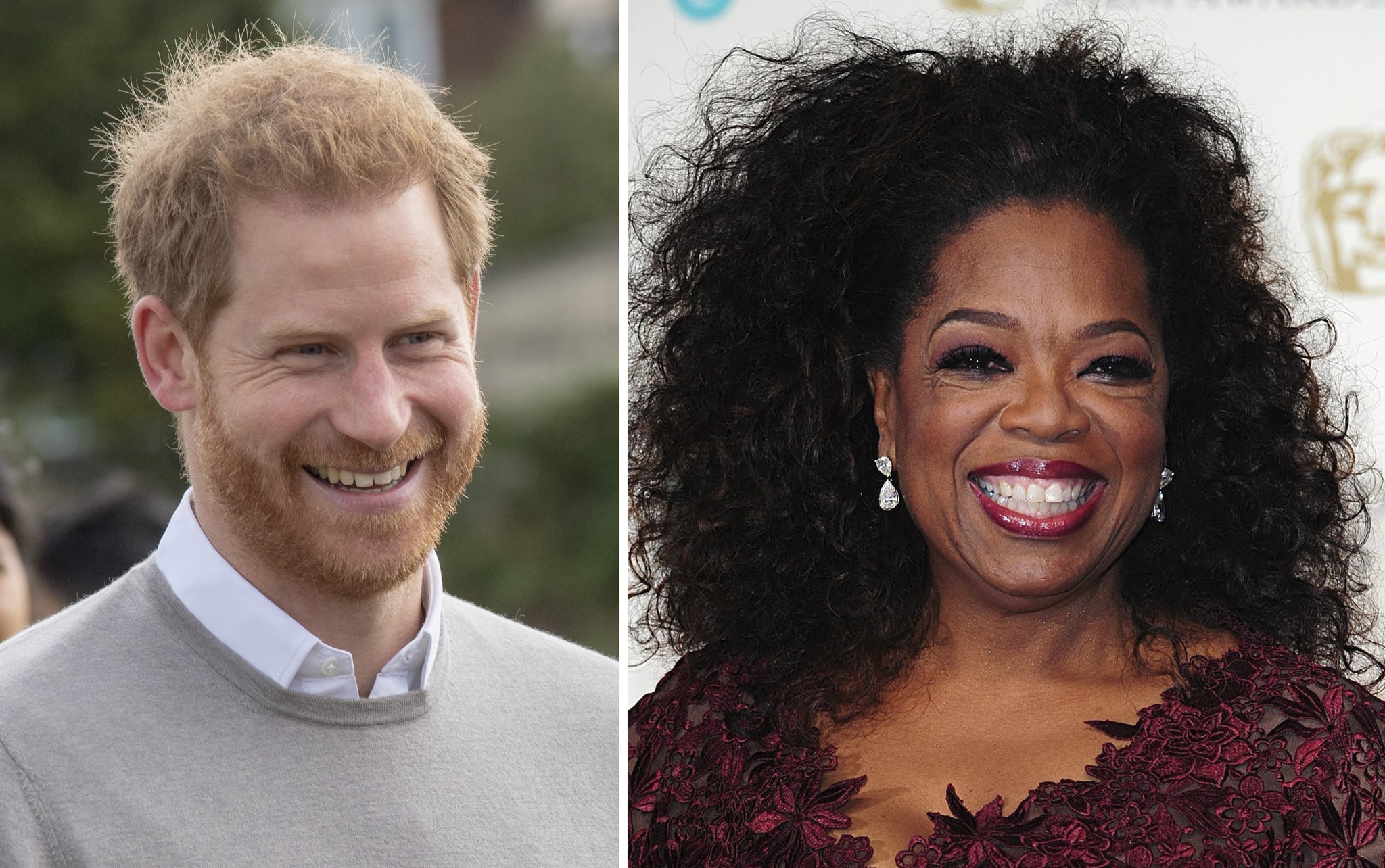 Image Source: Getty / PA Images
Prince Harry and Oprah Winfrey have partnered up as cocreators and executive producers on a new mental health series titled The Me You Can't See. The series will be a "multi-part documentary series focusing on mental illness and mental wellness" and is set to premiere on Apple TV+ on May 21. The aim is to inspire people to be open and honest in conversations surrounding mental health, in an effort to continue ending stigma and helping those work through challenges they may face. Harry is committed to the initiatives and charities he works with to advocate and support those with mental health issues, often sharing his personal experiences. It's no secret that Oprah is also committed to making the world a better place with her charity work.
"We are born into different lives, brought up in different environments, and as a result are exposed to different experiences. But our shared experience is that we are all human," the Duke of Sussex said in a press release. "The majority of us carry some form of unresolved trauma, loss, or grief, which feels — and is — very personal. Yet the last year has shown us that we are all in this together, and my hope is that this series will show there is power in vulnerability, connection in empathy and strength in honesty." Oprah added, "Now more than ever, there is an immediate need to replace the shame surrounding mental health with wisdom, compassion, and honesty. Our series aims to spark that global conversation."
The show will include appearances from Lady Gaga, Glenn Close, DeMar DeRozan, and Langston Galloway, as well as mental health advocate Zak Williams, Olympic boxer Virginia "Ginny" Fuchs, and celebrity chef Rashad Armstead.
In a previous statement, Harry said, "I truly believe that good mental health — mental fitness — is the key to powerful leadership, productive communities, and a purpose-driven self. It is a huge responsibility to get this right as we bring you the facts, the science, and the awareness of a subject that is so relevant during these times. Our hope is that this series will be positive, enlightening, and inclusive — sharing global stories of unparalleled human spirit fighting back from the darkest places and the opportunity for us to understand ourselves and those around us better. I am incredibly proud to be working alongside Oprah on this vital series." We look forward to seeing the great work from Oprah and Harry.