Rita Ora Interview About Fifty Shades Darker
A Brief Conversation With Rita Ora About What It's Like to Slide Into Shawn Mendes's DMs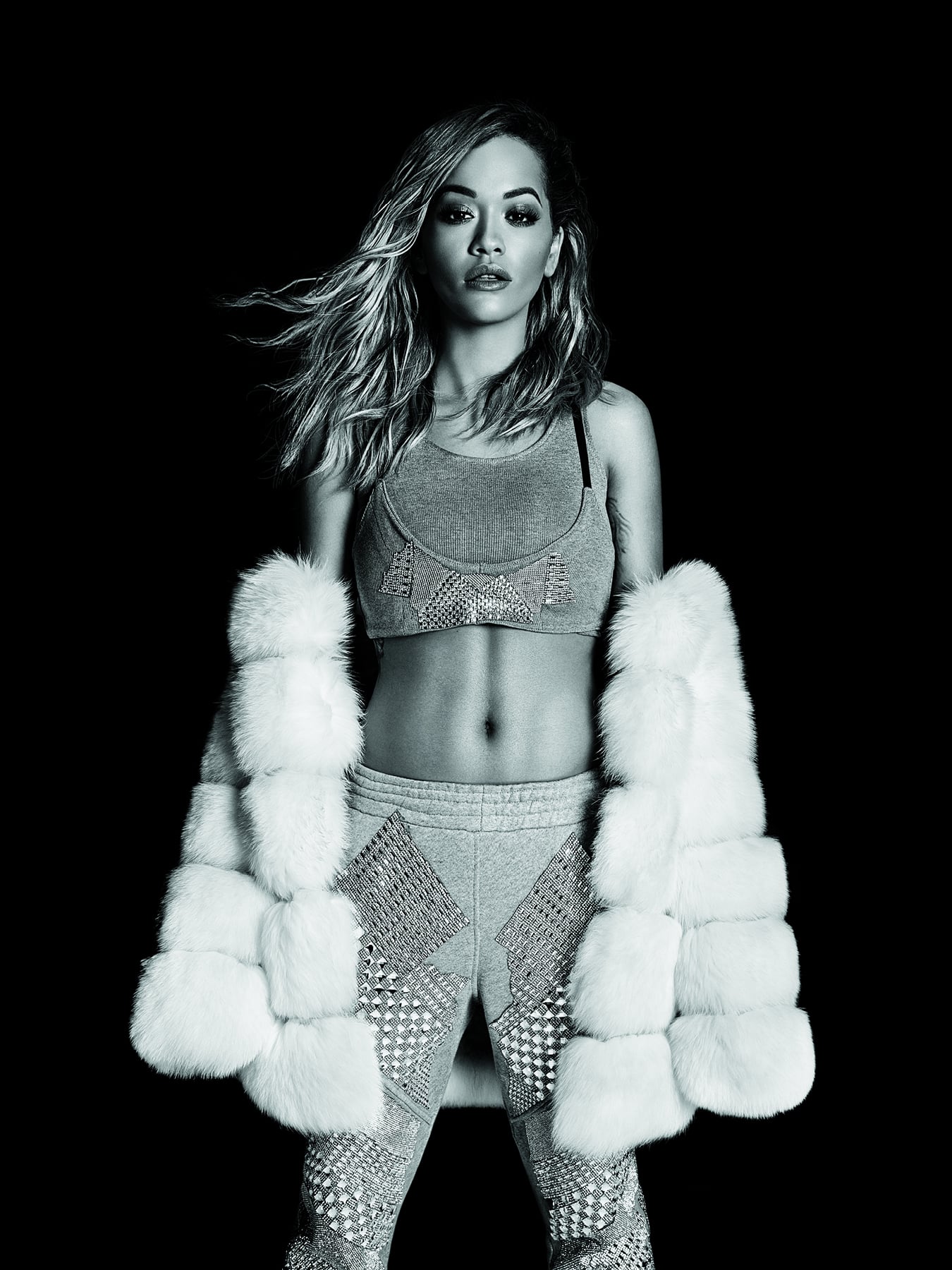 Without anyone fully realizing it, Rita Ora has quietly become one of Hollywood's biggest threats. As a pop star with a fistful of No. 1 singles, a few fashion lines, roles in upcoming movies, and a fabulous job hosting the new cycle of America's Next Top Model, it seems like there's nothing that the British star hasn't at least tried. This list includes sliding into Shawn Mendes's DMs (can you blame her?), which she hilariously discussed while recently sitting down with POPSUGAR. From inside info on what fans can expect from Fifty Shades Darker to what it's like to play an evil fashion designer alongside Carrie Fisher, Ora filled us in on everything she has planned.
POPSUGAR: In Fifty Shades of Grey, you yourself said that your part was a "blink-and-you'll-miss-it" role.
Rita Ora: Yeah, I wasn't really in it.
PS: Can we expect to see more of you in Fifty Shades Darker?
RO: Yeah! In books two and three, my character gets kidnapped. She's around a lot, and I'm there when Christian has the helicopter crash. It's pretty intense. I definitely think the seriousness of the Fifty Shades films has multiplied in the storyline. I'm more in it, for sure. Not only that, just to be a part of it. . . . I never started this industry as an actress, so to be involved in a movie full-stop is phenomenal.
PS: You're also in an upcoming movie with Carrie Fisher, right?
RO: An indie movie called Wonderwell. It's fantastic! It's based in Rome. The script really took me by surprise. I'm like a fashion designer with powers. It's like The Devil Wears Prada meets Maleficent. Carrie Fisher plays the good witch, and I'm the bad witch. I'm basically out to get these two kids who have powers that I need to take over the world. I think that's really fun, and I've been filming that the last few months whilst doing [America's Next Top Model]. It's good, though, because I just really love working, you know? I'm also recording an album, too.
PS: Has your music kind of become second fiddle to your acting gigs?
RO: For me, music comes naturally. I always just get in the studio and I feel like, wow, this is my heaven. Last night I was in the studio doing this record, and I knew that I had to wake up at 5 a.m. to do the Today show, so I couldn't be in there all night. But I loved it. I'm tired, but I love it. It's my one little space. This album coming out next year, I'm so excited about. The single drops in February and the album in the summertime. You'll see a really new side to Rita, just being from London and having a story to tell. We all know I have a story to tell now, four years in. I'm just happy for it to come out.
PS: Will your new music be a departure in any way from the stuff that you've done before?
RO: It's like a rebirth. It's not about dwelling on anything. It's about rebirth and being free and having the freedom to express myself lyrically. Working at home with my friends, with my band, and it's just a really authentic album with live music.
PS: Is there someone that you would love to collaborate with that you haven't already?
RO: I was so in love with Shawn Mendes to the point where I had to DM him. Yes, I did it. I slid in his DMs. [laughs] I said, "I need to send you this song, because you're the only one that could do it." Whether it happens or not, I don't know, but he responded back and we have now become friends over the internet. It's the loveliness of the internet. I was able to send him music, and that's what's so great about social media. I'm a huge fan of his. I have some really good surprises and some amazing collabs on this record.
PS: I'm exhausted just thinking about how you balance all of these projects at once.
RO: It's hard, because you don't really get to see a lot of family and friends. You have to sacrifice your social life and also a lot of sleep. You have to learn how to sleep off no sleep [laughs]. It's like, what do you want in life? I always ask myself that. "What do you want to do when you're 40?" I don't want to work forever when I'm 40. I want to just be able to chill when I'm old. It's always been a dream of mine to have kids and make sure that they're all right.