The Sandlot Returning to Theaters For 25th Anniversary 2018
Calling All '90s Kids: The Sandlot Is Returning to Theaters For Its 25th Anniversary!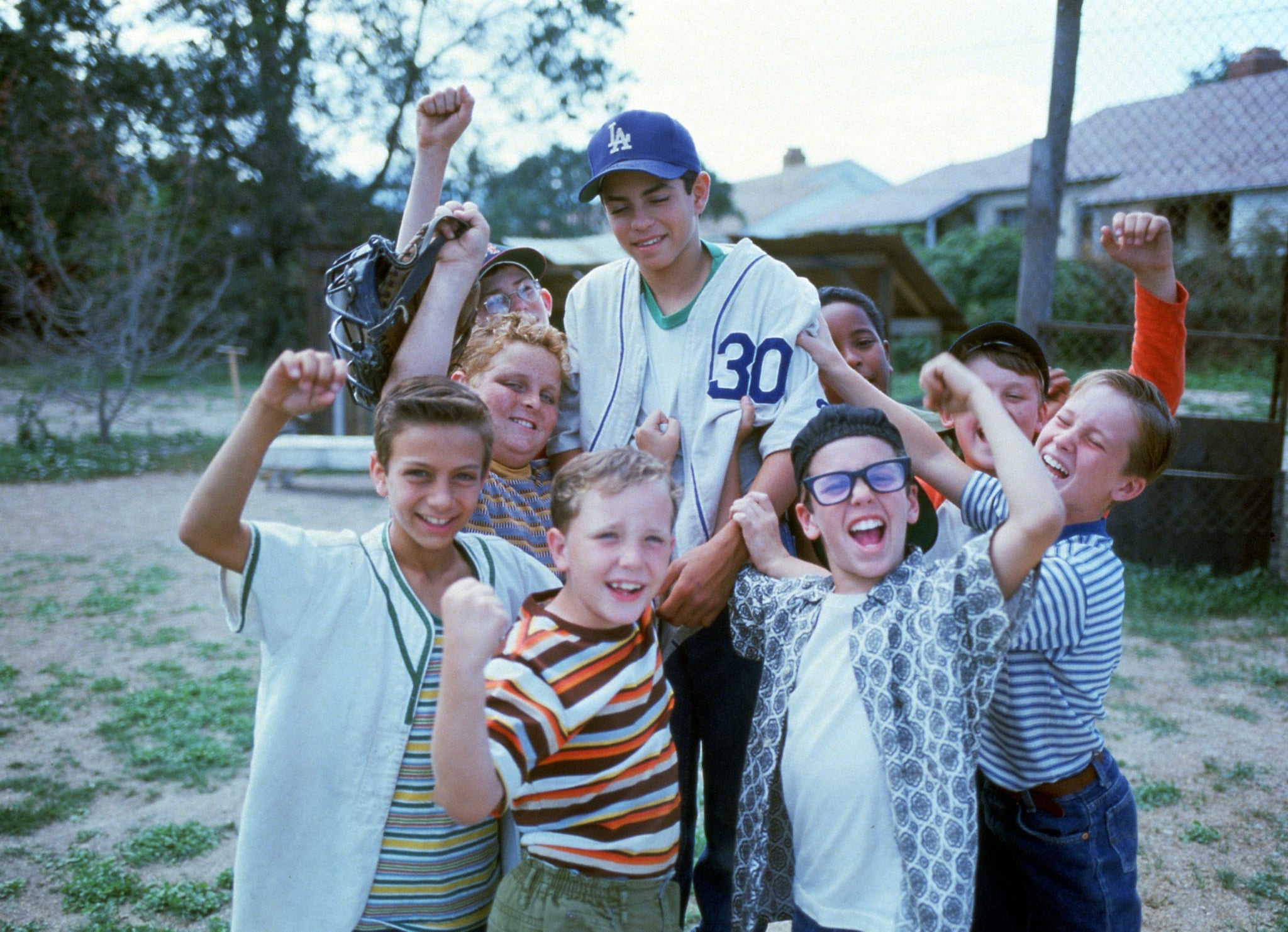 Calling all '90s kids: get excited, because The Sandlot is returning to a big screen near you for its 25th anniversary! Fathom Events and Twentieth Century Fox are bringing the 1993 coming-of-age baseball comedy back to theaters for two days only: July 22 and 24. Tickets officially go on sale on June 22 on Fathom Events, and now is your chance to relive all the magic. The screenings will also feature an exclusive sneak preview of an upcoming Fox Sports documentary about the making of the film.
The David Mickey Evans-directed cult classic was released in 1993 but is set in 1962. Not only is it often referred to as one of the best baseball movies of all time, but it also centers on a boy named Scotty Smalls (Tom Guiry) who moves to a new town and is taken under the wing of Benny Rodriguez (Mike Vitar), as well as an entire baseball team including Hamilton "Ham" Porter (Patrick Renna), Michael "Squints" Palledorous (Chauncey Leopardi), Alan "Yeah-Yeah" McClennan (Marty York), Kenny DeNunez (Brandon Adams), Bertram Weeks (Grant Gelt), and Timmy and Tommy Timmons (Victor DiMattia and Shane Obedzinski).
As if that wasn't exciting enough, the cast recently came together for a special reunion, and we almost passed out from the nostalgia overload. You can check out the Fathom Events website to see the complete list of participating theater locations, and don't forget to grab your tickets on June 22!
Image Source: Fathom Events