Will There Be a Schitt's Creek Season 6?
Dan Levy Thanks Schitt's Creek Fans For "Overwhelming Love" While Announcing Final Season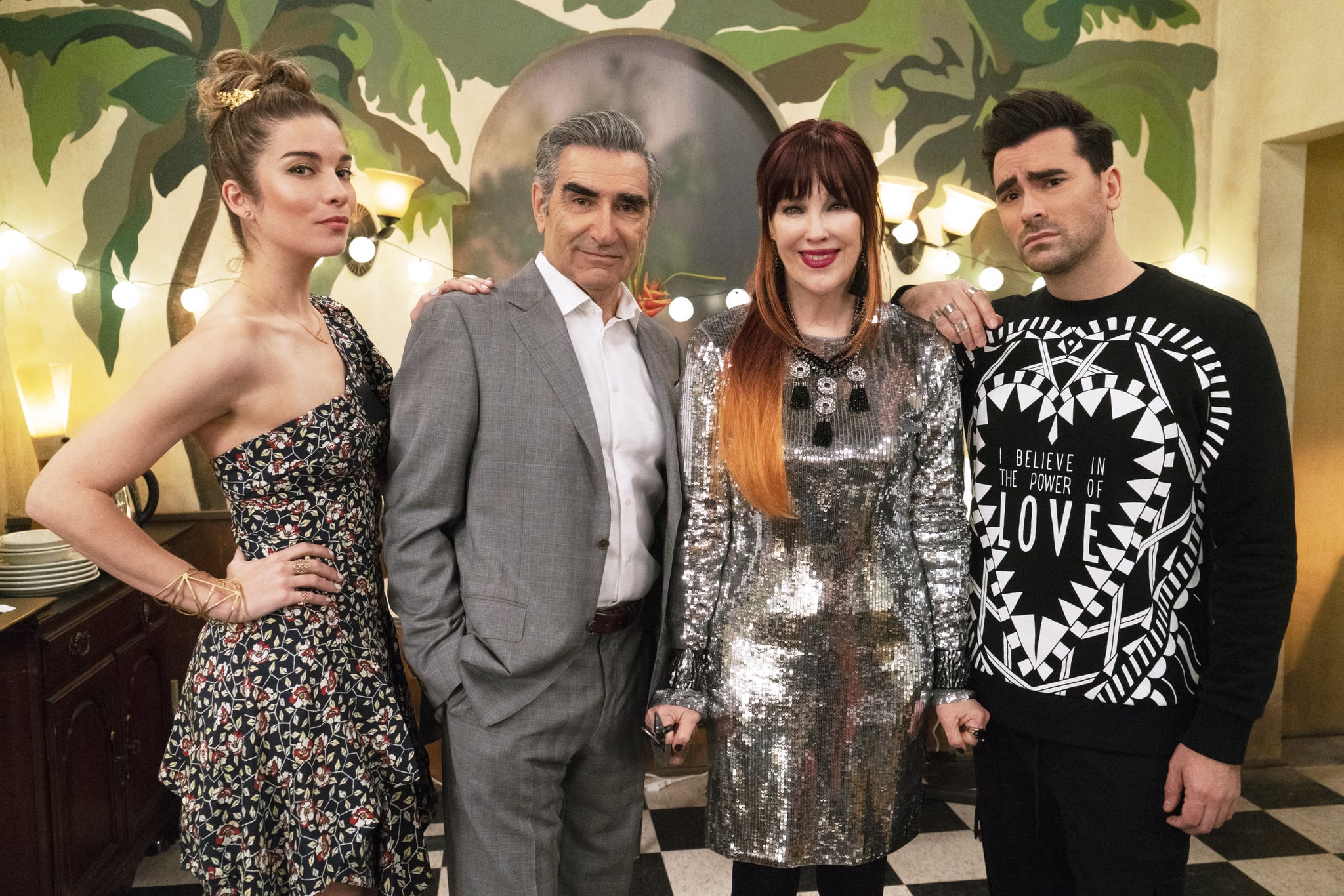 In news that personally makes me want to scream, "Ew, David!," Schitt's Creek officially has an expiration date: the beloved family comedy will end with a sixth and final season on PopTV.
Cocreator, showrunner, and star Dan Levy announced the news on Twitter on Thursday with a letter written by himself and his father, series cocreator and star Eugene Levy, addressing their "dear fans."
"We are very excited to announce that Schitt's Creek is coming back for a sixth season on CBC and Pop in 2020," Levy wrote. "We also wanted to take this opportunity to let you know that we have decided Season 6 will be our last. We are so grateful to have been given the time and creative freedom to tell this story in its totality, concluding with a final chapter that we had envisioned from the very beginning. It's not lost on us what a rare privilege it is in this industry to get to decide when your show should take its final bow. We could never have dreamed that our fans would grow to love and care about these characters in the ways that you have."
Are you crying? No? Just me? OK.
To Our Dear Fans... pic.twitter.com/FIXjD3gbzA

— dan levy (@danjlevy) March 21, 2019
The last season will consist of 14 episodes and premiere on CBC in Canada in 2020, as well as Pop here in the US. "We can't thank you enough for the overwhelming love and generosity you've shown us," Levy added. "We hope you continue to enjoy the rest of our fifth season as we prepare to shoot our sixth."
If you need me, I'll be playing "Simply the Best" and "A Little Bit Alexis" over and over again all day today in honor of this bittersweet news.
Image Source: POP TV