She's All That Prom Dance Scene Video
Don't Get Me Started on the Dance Scene in She's All That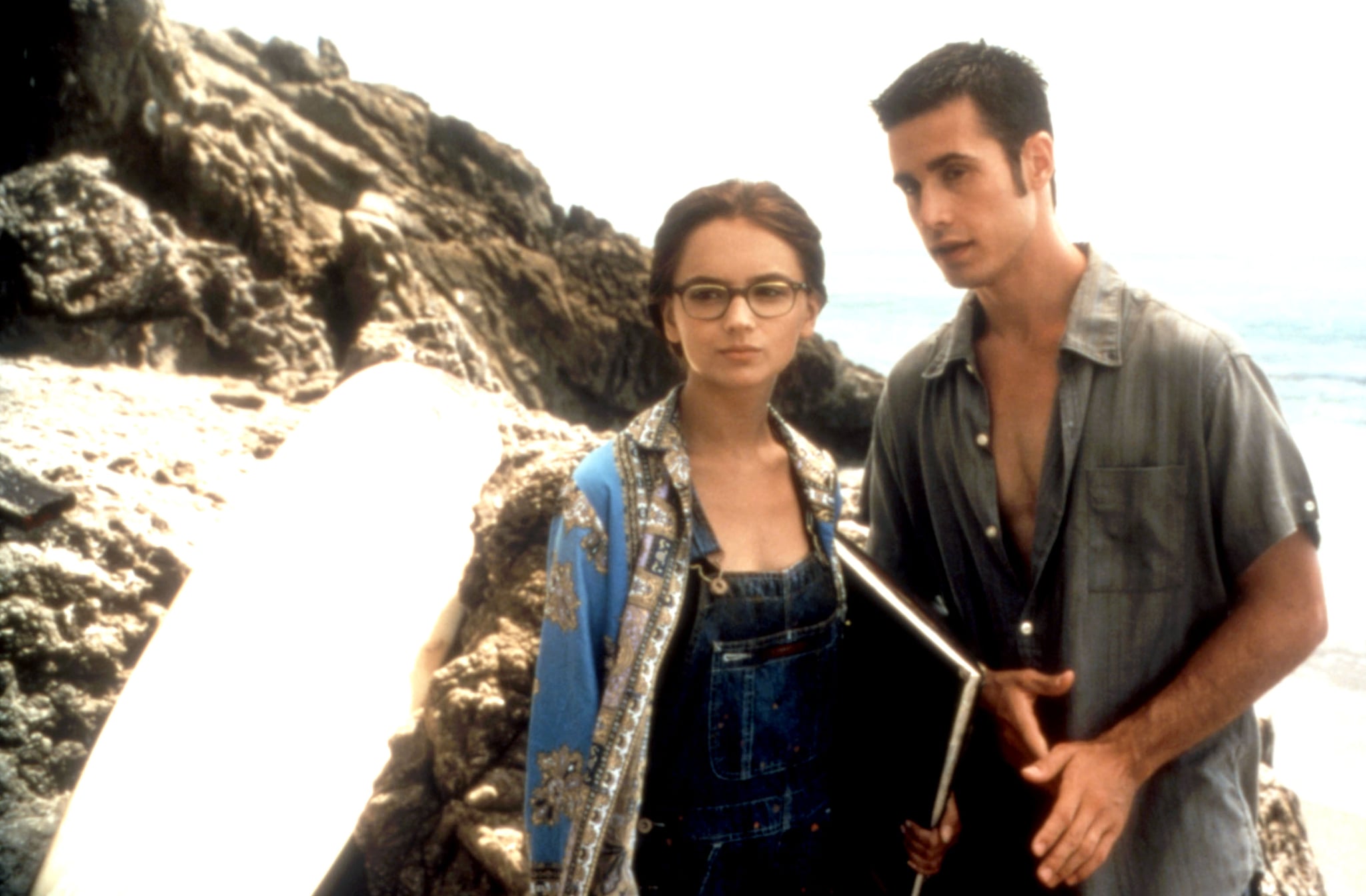 Image Source: Everett Collection
Nothing says '90s teen movie better than the iconic choreographed dance scene in She's All That. The 1999 film celebrated its 20th (yes, 20th!) anniversary on Jan. 29, and there are more than a few memorable, quotable moments that make it a classic. Who could forget Laney walking down the stairs for the big makeover reveal? Or Zack's bizarre hacky-sack performance? Or the couple eventually dancing to Sixpence None the Richer's "Kiss Me," a song that still makes me think of my middle school boyfriend? The true highlight, though — for me, anyway — is the flash-mob dance sequence. It's teen-movie perfection, a nostalgic 10 out of 10.
Set unforgettably to Fatboy Slim's "The Rockafeller Skank," the dance takes place at the prom, where Usher — who plays the school DJ (!!!) — kicks things off by telling the crowd, "Right about now, we're going to do that dance I taught you, and I know you've been practicing!" I love the idea that the hot school DJ held, I don't know, after-school practices? For a choreographed dance that the incredibly talented, rhythmic student body could all perform at prom? Incredible.
Before we go any further, now is the time when you need to rewatch the scene — two minutes and 40 seconds in which She's All That briefly becomes a musical:




The girls vs. guys dance-off! Usher being Usher! The song that will now be stuck in your head for weeks! It's just so good and such a '90s take on the similar school-dance scenes in movies like Grease and Footloose. Even better: the actors loved filming it, too. In a 2014 reunion feature for The Daily Beast, the whole cast reminisced about the movie, and star Freddie Prinze Jr. said the dance sequence was the best "for a thousand reasons."
He explained, "It's a sequence that I was horrified to do, because I had never danced on camera before. I was more in the Fat Joe world of 'Gangsters don't dance, we just pull up our pants,' but Adam made it very simple and showed me the crew, and the dancers were just killer." (Prinze Jr. was referring to Adam Shankman, who choreographed the scene and — fun fact — befriended both Prinze Jr. and his wife, Sarah Michelle Gellar, later marrying the couple in real life after he became ordained.)
Rachael Leigh Cook was similarly terrified about the scene. "I was trying to protect myself, so I remember making the case . . . that my character wouldn't know this dance and that I'm not a born dancer, so I think that's how I ended up just doing a move or two here or there."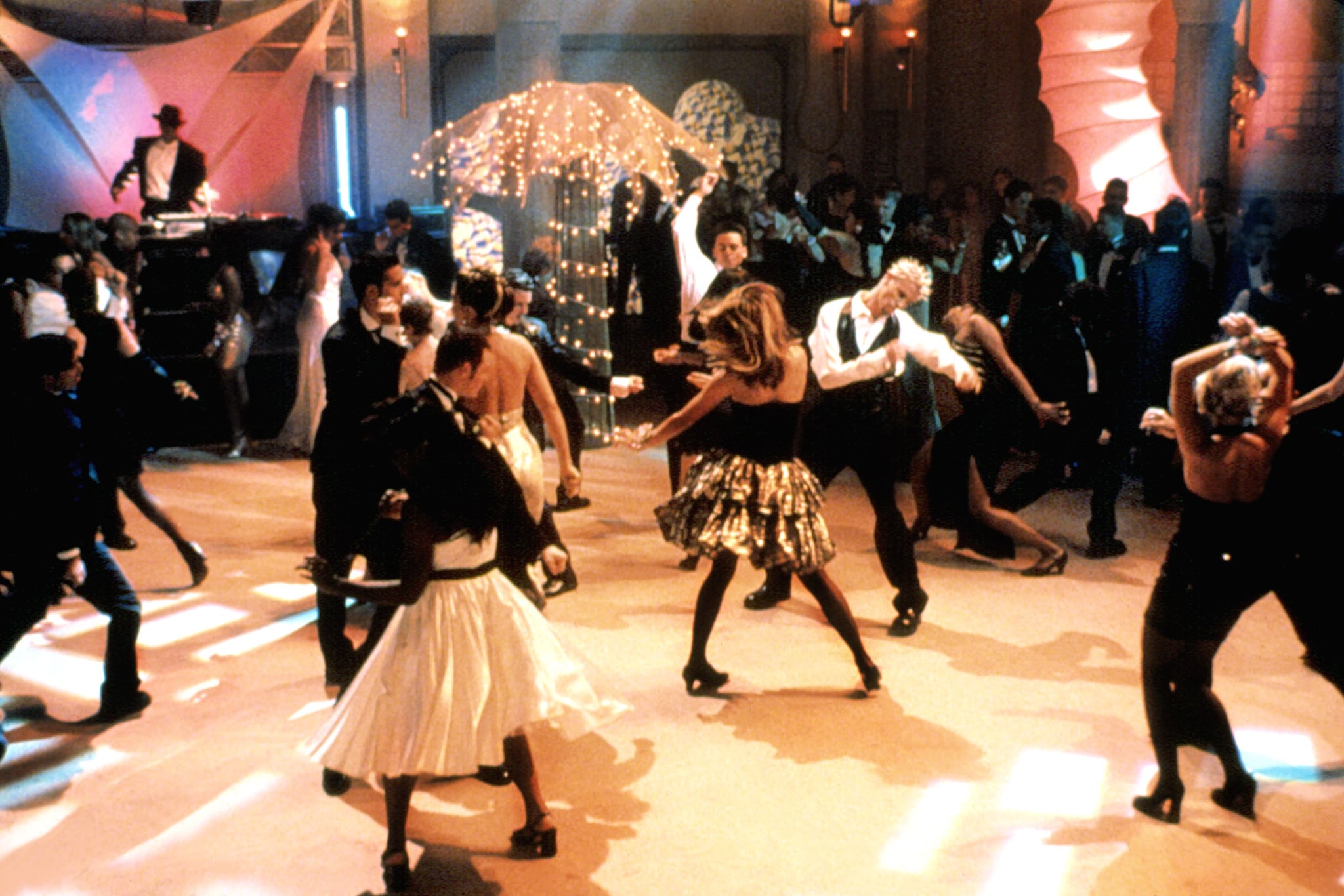 Image Source: Everett Collection
Meanwhile, Usher told The Daily Beast that he was able to "live [his] high school prom experience through filming" because he wasn't able to attend his own, and actress Jodi Lyn O'Keefe (who played the popular Taylor Vaughan) loved every second of it too. "We were all in our prom gowns and tuxedos, and I laughed my face off," she said. "The number of times I fell on my face was crazy. Usher was DJing the entire thing, too. I look back on it now and I'm like, 'Oh my god! Usher was our high school DJ?' That kills me."
And Taylor, of course, has what might be the most iconic move from the iconic scene.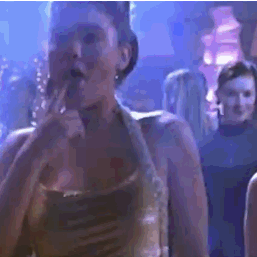 Like I said: 10 out of 10 — and as cheesily, wonderfully '90s teen movie as it gets.