Spider-Man Homecoming Screenwriters Quotes About Vulture
Spider-Man: Homecoming's Screenwriters Explain the Movie's Shocking Twist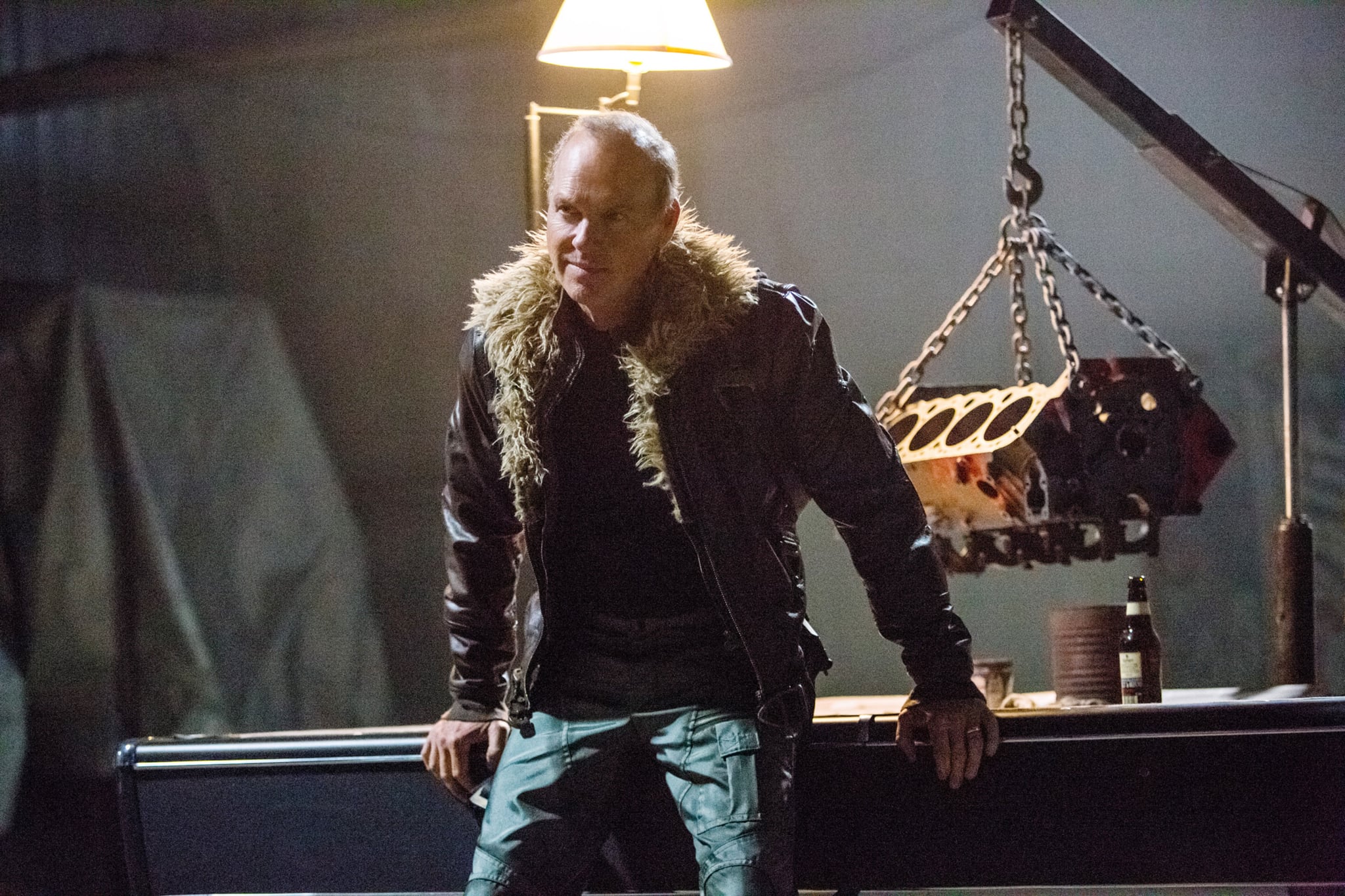 Major spoilers for Spider-Man: Homecoming below!
There's one moment in Spider-Man: Homecoming that's such a shock, movie audiences can't help but gasp and laugh once they take it all in: Michael Keaton's Adrian Toomes (aka the film's villain, Vulture) is also the father of Liz (Laura Harrier), a student at Peter Parker's (Tom Holland) high school and his unrequited crush. The revelation unfolds perfectly, as an unsuspecting Peter arrives at Liz's house to take her to the homecoming dance, only to see his arch nemesis open the door instead. Shocked and dismayed himself, Peter struggles to keep it together as Adrian drives them to the dance, but it doesn't take long for Adrian to figure out who's actually sitting in his backseat, either.
While chatting with The Hollywood Reporter about Homecoming, screenwriters Jonathan Goldstein and John Francis Daley revealed that the gut punch of a twist is actually one of their favorite scenes. "Some of our favorite scenes are where the villain doesn't yet know, but the audience does, and you watch the villain realize who he's with, and that's sort of both of them discovering who the other is," Goldstein explained. "There's just inherently great tension to that . . . There's just so much fun in what's going on in Peter's mind is he's finally got the girl of his dreams. They are going to the dance, and he thought he had it made, and then to realize this terrible truth of who she is and who he is. It's a blast."
Daley described how both of them were "giddy" when they came up with the idea, "because it's taking the obvious tension of meeting the father of the girl that you have a crush on and multiplying it by 1,000, when you also realize he's the guy you've been trying to stop the whole time." Adding to the fun is the "audible reaction" from the audience that the scene delivers. "We started as purely comedy writers, and the biggest show of validation that we could get is to get laughter from the audience when we have a joke that works," Daley added. "And the equivalent of that in the sort of dramatic realm is to get a gasp from the audience with a bit that they didn't see coming. It's so satisfying to see people kind of get emotionally caught up and surprised by what happens."