Are Taylor Swift and Katy Perry Working on Music Together?
Katy Perry Says She's "Open" to Collaborating With Taylor Swift, and I Just Audibly Gasped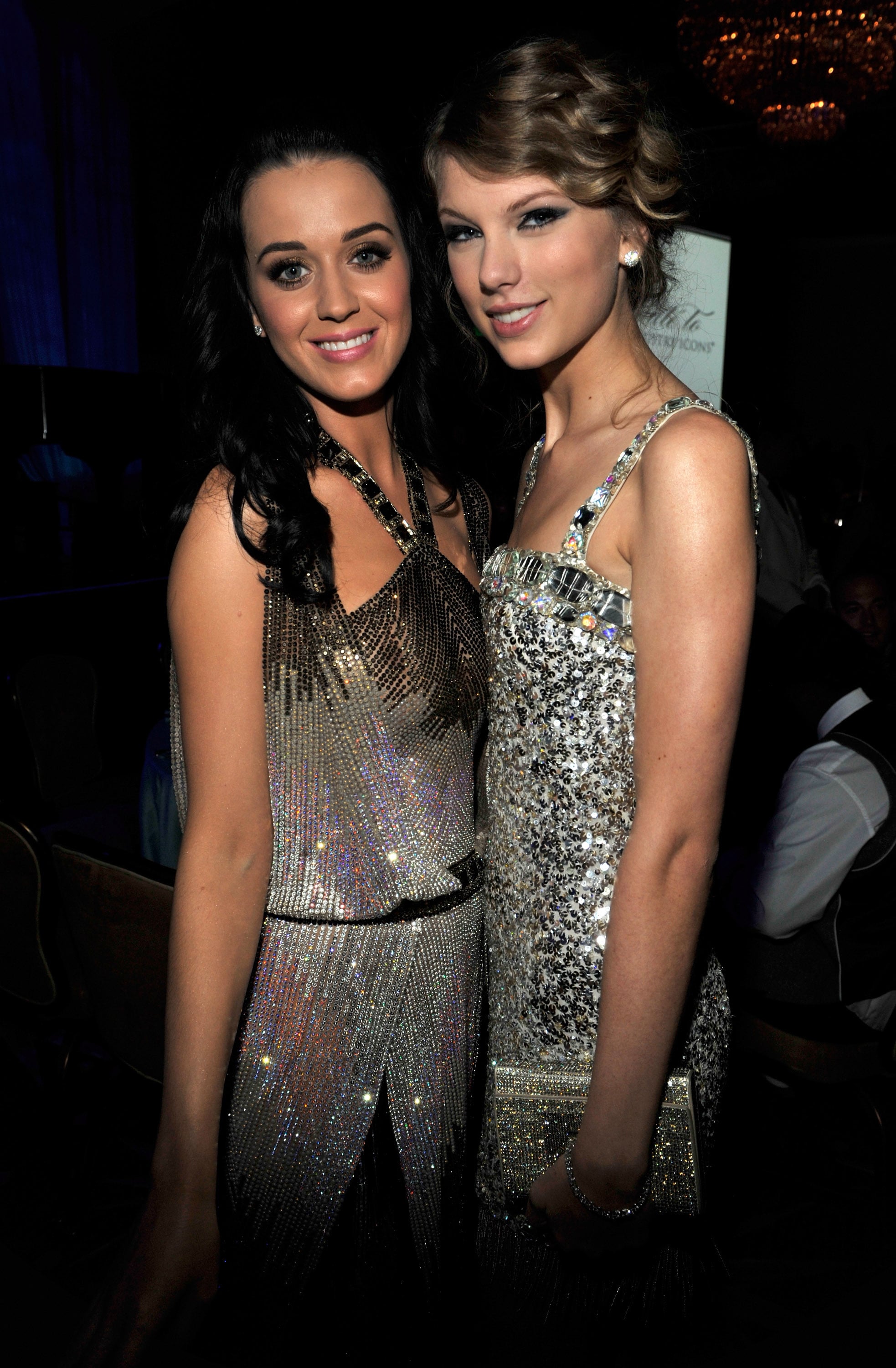 Image Source: Getty / Kevin Mazur
After years of feuding, Katy Perry and Taylor Swift finally called a truce and let bygones be bygones last May, and from the looks of it, there really doesn't seem to be any more bad blood between them. On Thursday, both Perry and Swift attended the iHeartRadio Music Awards in LA, and while on the red carpet, Perry was asked whether they'll be collaborating on new music anytime soon.
We've got the A.I. version of Katy Perry on the #iHeartAwards2019 red carpet and she's "open" to making new music... with Taylor Swift! 👀 pic.twitter.com/DpJYvAp3mC

— Entertainment Tonight (@etnow) March 15, 2019
Not only did Perry answer the question, but she even went as far as to say she's "open" to working with Swift. Wow — look how far we've come in 2019, guys! Unfortunately, Swift has yet to respond to Perry's comment, but can you just imagine the two singers in the studio working on new music together? Crazier things have happened, right?
Perry and Swift's drama started between 2012 and 2013, reportedly over backup dancers. Even though Perry apologized to Swift in 2017, the "Bad Blood" singer didn't actually forgive Perry until May 2018 when she sent her an actual olive branch on the opening night of her Reputation tour. What a time to be alive!