True Detective Pilot Review
Pilot Scoop: True Detective
New series True Detective is coming to HBO for an eight-episode run, and it boasts two stars most often seen on movie marquees: Matthew McConaughey and Woody Harrelson. The two are teaming up as Louisiana detectives on the case, and besides the star power, the series also has our attention because it's directed by Jane Eyre's Cary Fukunaga. Want to know if True Detective, kicking off Sunday night, is the latest show you'll be addicted to? Keep reading.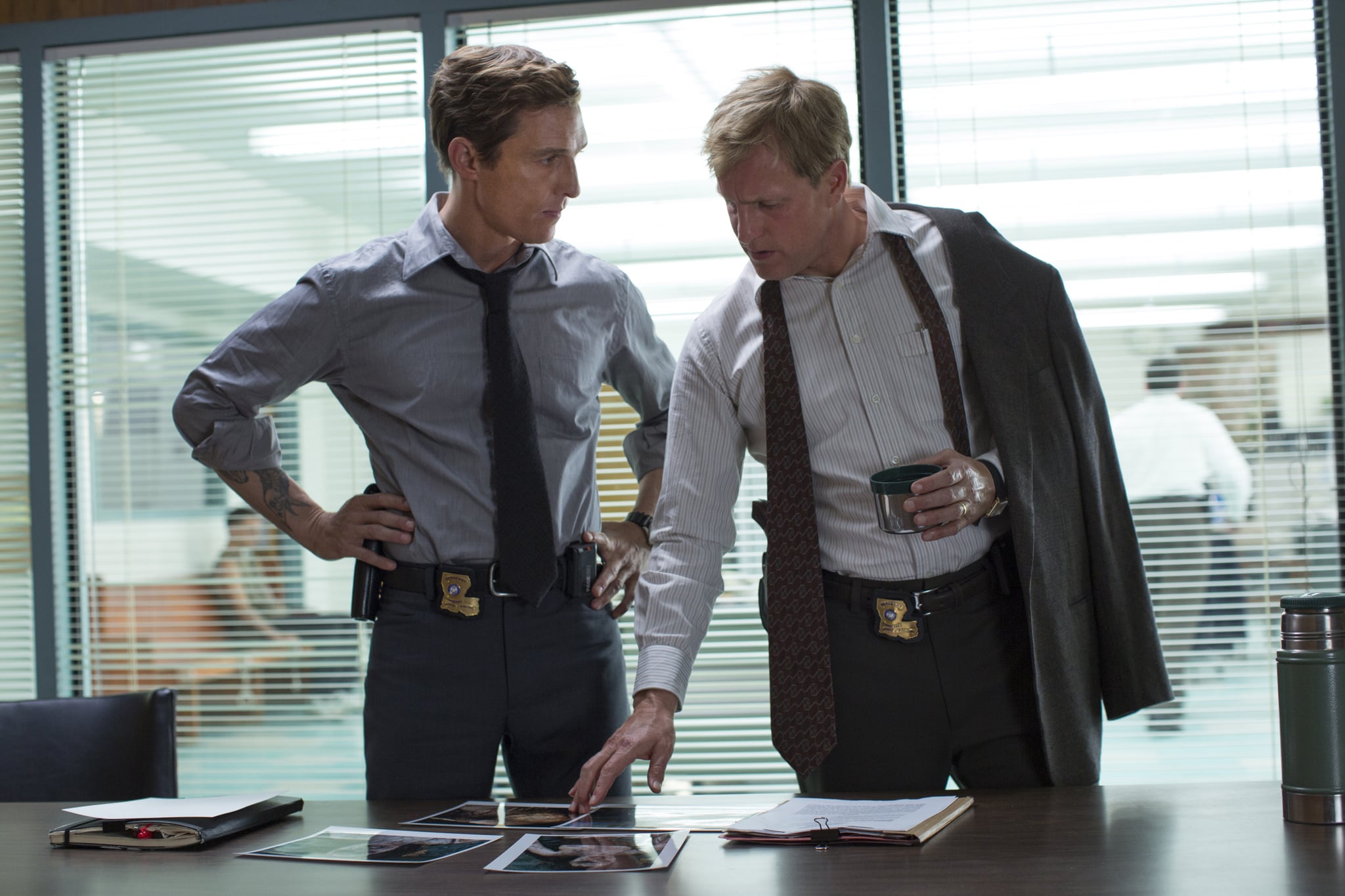 What it's about: In flashbacks to 1995, detectives Martin Hart (Harrelson) and Rust Cohle (McConaughey) are investigating a series of disturbing murders with links to the occult, and in 2012, the former partners are retelling the story, because there's a similar case going on. The pilot scratches the surface of the mysterious case and why the men seemingly had a falling out.
Where it works: The tone is so haunting and well done, and you're very eager to uncover the secrets that promise to come out. And not surprisingly, Harrelson and McConaughey's performances are already compelling in the first installment alone.
Where it doesn't: Real-life friends Harrelson and McConaughey have such natural chemistry that it's hard to buy scenes where their characters don't get along. And not to nitpick, but Harrelson's 1995 toupee is more than a little distracting.
You might like this show if: You're a fan of these two guys or you love crime stories.
When it's on: Sundays at 9 p.m. on HBO
Watch a preview for True Detective: