Vicki Loses Her Mom on The Real Housewives of Orange County
Real Housewives: Bravo Should Not Have Shown Vicki's Devastating Meltdown
I received a text from a friend on the East Coast before I started watching this week's The Real Housewives of Orange County, warning me that the episode was "really f*cking sad." I usually don't watch previews for upcoming episodes lest the drama be spoiled, and I was not aware that when my friend said "really f*cking sad," she wasn't exaggerating. The episode is filled with the typical manufactured catfights until the end, when Vicki Gunvalson receives a phone call during a bunko party at Shannon's house. I watched as she crumpled to the floor upon hearing that her mother had passed away unexpectedly in her sleep at age 83. That, or maybe seconds before that, is when the cameras should have stopped rolling — and not just to tease a meltdown on next week's episode. That's the last we should have seen of this "plotline," but of course, it wasn't.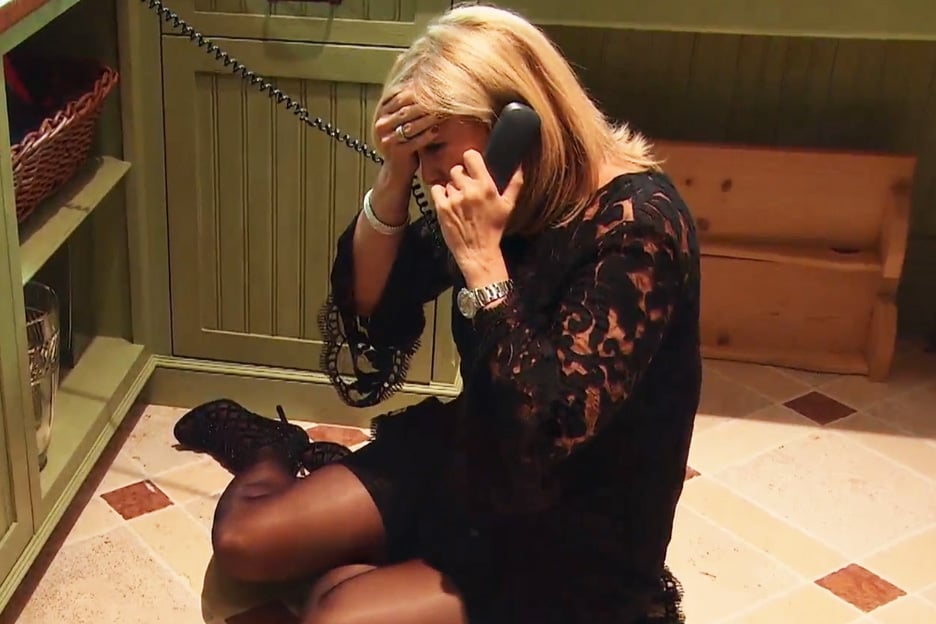 The last ten minutes (which is a long time in Realityland) were dedicated to footage of Gunvalson on the floor, screaming out for her mother, caught in the throes of a grief-induced panic attack. The ladies buzzed around her, calling their own loved ones when they weren't trying to console Gunvalson. It was, quite simply, the realest thing I've ever seen on The Real Housewives.
Yes, these women signed up to have their lives documented by a TV network. Gunvalson herself acknowledges this in her blog on Bravo's website: "Hindsight, I should have stayed home as I would have received the news of my mom dying while I was alone. That's the chance you take filming a reality show, you never really know when 'life happens' like it did with me and while cameras were rolling." Just because you can put a woman's devastating reaction to her mother's sudden death on TV doesn't mean you should, and it sounds like Gunvalson regrets having that moment captured on camera.
The Real Housewives of Orange County — the first in the franchise — while labeled as reality, is far from real. There are storylines of divorce and financial woes and even death, but The Real Housewives is fluff TV, and it's generally respectful of its stars. Gunvalson has been with the franchise since the very beginning; her tagline is literally "I am the OG of the OC; everyone else is just a copy." If Bravo should cut anyone a break, it's Gunvalson. She did not deserve to have her incredibly vulnerable moment displayed on television. "When I watched the show, it was like I was reliving a nightmare," Gunvalson continued in her blog. "So much of that evening is like a big blur."
Yet the nightmare will live on for both Gunvalson and viewers in reruns for years to come. It's important to show these women as well-rounded individuals, but taking advantage of the moment in which a human loses a parent? That's low, even for a network that kept in footage of a woman's troubled husband after he had committed suicide. Of course I will continue to watch the show, because I love it every time a wineglass gets thrown or someone sticks their finger in a cake, but I hope that Bravo sticks to that kind of drama instead of exploiting the grief of its cast members.