What Is the Backstreet Boys Las Vegas Residency Like?
What It's Like Attending a Backstreet Boys Concert as an Adult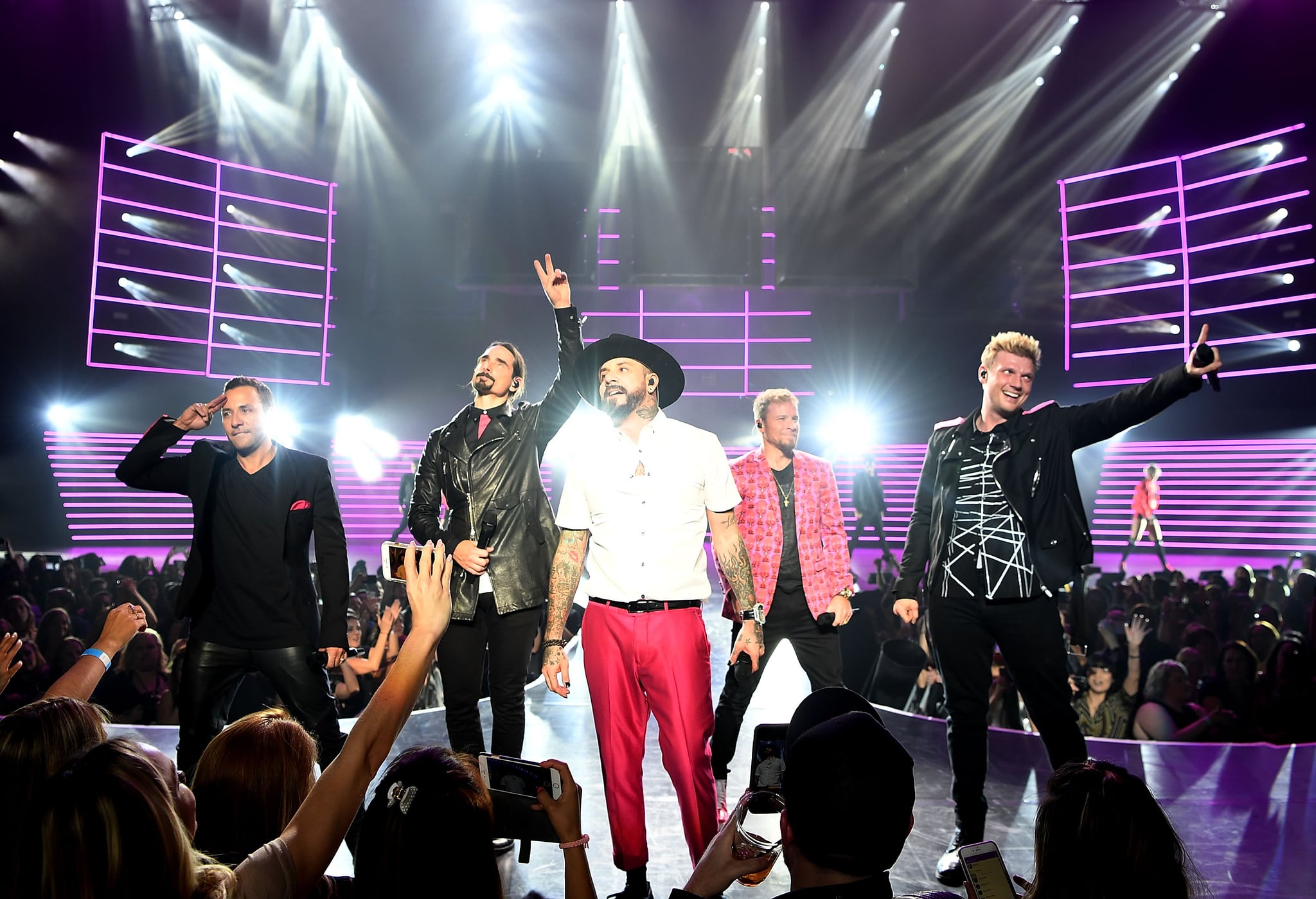 "I hope you're reliving your high school and teen years tonight," Brian Littrell told an auditorium full of Backstreet Boys fans at The Axis at Planet Hollywood in Las Vegas. Twenty-four years have passed since the boy band sang their first tune together, but for the hundreds of screaming women (and men) in the audience, the formation of their favorite band feels like just yesterday.
I've been a BSB fan for as long as I can remember. Even though I can't pinpoint the exact moment it happened, I vividly remember dancing along to the "Everybody (Backstreet's Back)" music video during a sleepover with my friends, belting out the lyrics to their first album with my mom in the car, and attending my very first concert to see their Black & Blue tour. At 24 years old, I guess you could say that I literally grew up with the band. So, when they announced their Las Vegas residency, you better believe I jumped at the opportunity.
Before the group even took to the stage, the venue was oozing with nostalgia. Grown women unapologetically donned concert tees as they sipped drinks and sang along to the '90s playlist streaming in the background. Some women brought their best friends, some brought their significant others, and some brought along their moms. I was the latter. As we approached our seats, we were in awe at how amazing the view was (from every angle) and took a selfie to commemorate the moment.
Once we reached showtime, the anticipation grew as the lights dimmed and a montage of Backstreet Boys music videos played on the screens. As each song came on, it was like we were actually reversing the clock and traveling back to 1993. Fittingly, the boys opened with "Larger Than Life," a hit that has always been regarded as a tribute to their incredible fans. If their choice of opening song didn't signal it, their overwhelming energy certainly did — this wasn't just any performance; it was a love letter to the fans.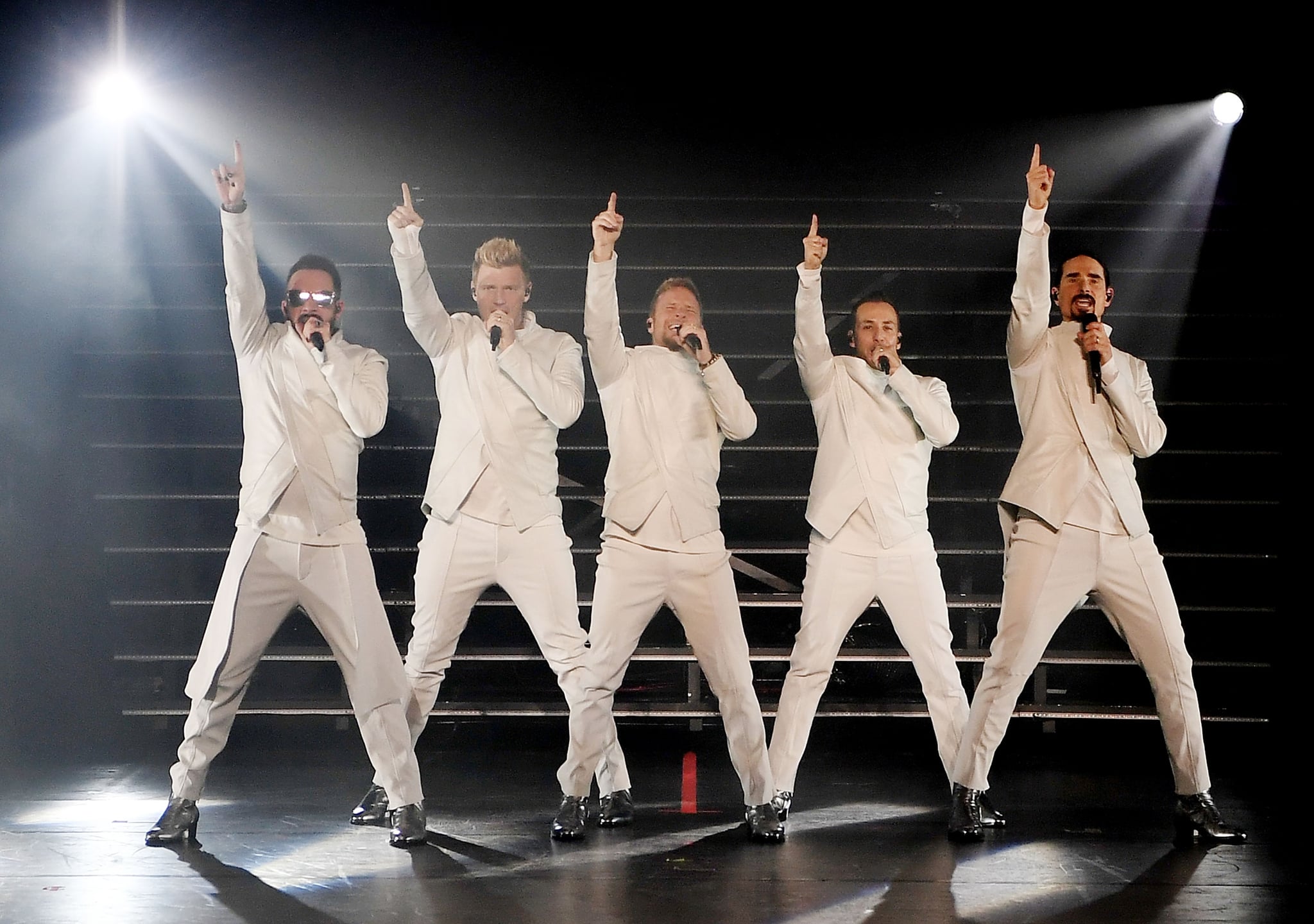 The fun only skyrocketed from there as the boys brought their A game. Their voices were on par, their costumes were a perfect fit, and their dancing . . . their dancing was on point. From the jumping lights to the band's signature moves, I felt like I was actually watching one of their iconic music videos come to life.
Even though nearly every person in the room was a grown adult, I felt like I was a teenager again. As BSB performed their greatest hits, no one was too cool to dance and sing along (and scream for their favorite). Throughout the night, the band kept reiterating how thankful they were for their fans, and it felt like they really meant it. Not only did they come into the crowd for "All I Have to Give," but they even brought up one lucky fan on stage. As she appropriately lost her cool, she symbolized each person in the crowd with the lifelong dream of meeting a Backstreet Boy.
By the end of the night, I was on a nostalgia high, and I didn't want to come down. Thankfully, the boys delivered when they performed their final and arguably most iconic tune, "Everybody (Backstreet's Back)." As the crowd sang along to the chorus at the top of their lungs, I couldn't help but get a little emotional. After 24 years, the boys — now men — are still going strong, and they don't plan on stopping anytime soon.
"I hope you're reliving your high school and teen years," Littrell told the crowd. "Because I hope we have another 24 [years] in the future."
The Backstreet Boys' Las Vegas residency, Larger Than Life, will be running through July 1, so quit playing games and get your tickets now.
Image Source: Denise Truscello