What Did Patricia Arquette Say at the 2019 Golden Globes?
Patricia Arquette's Golden Globes Speech May Have Been Bleeped — but Here's What She Said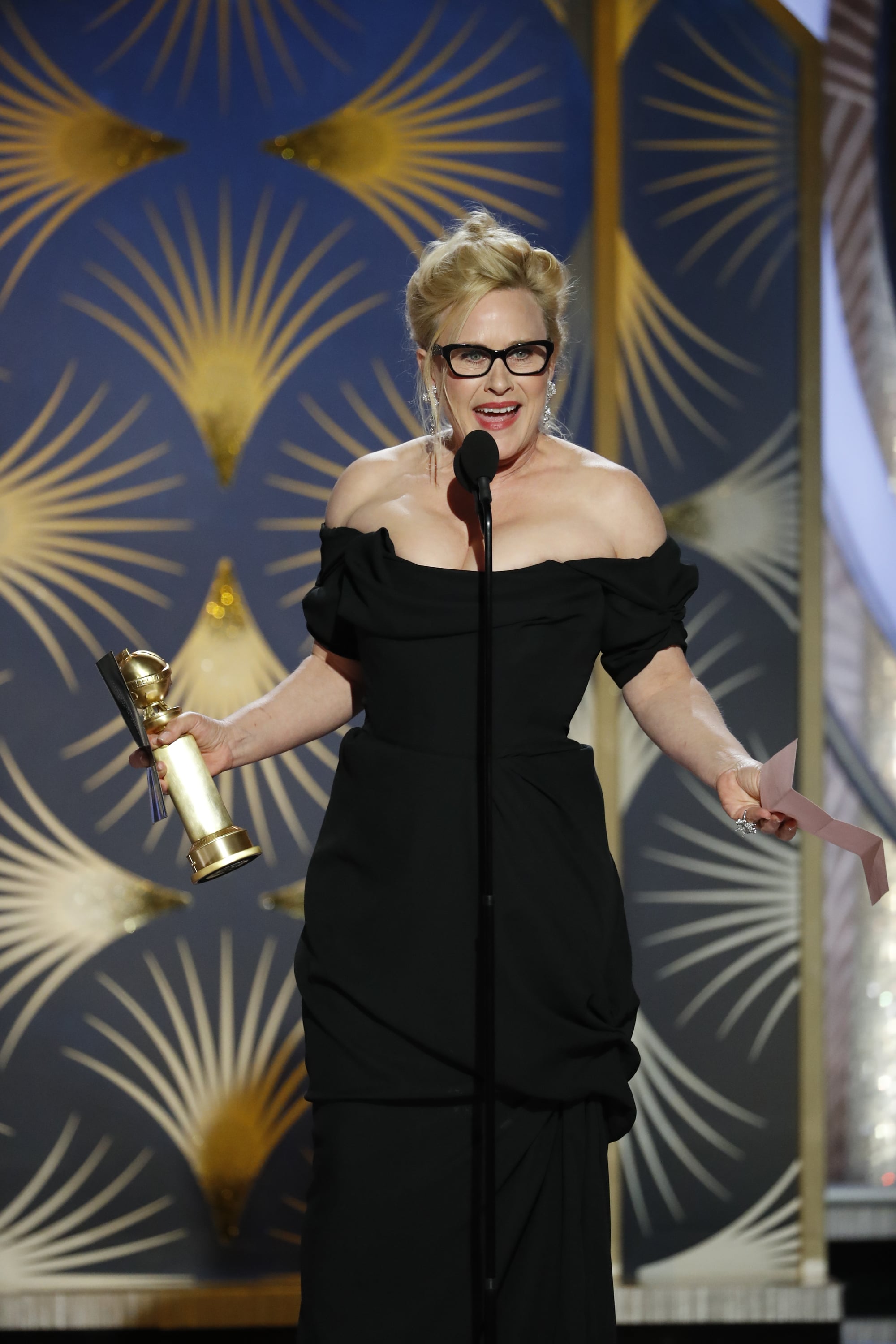 At Sunday's Golden Globes ceremony, Patricia Arquette nabbed the award for best performance by an actress in a limited series or a motion picture made for television for her portrayal of Tilly Mitchell in Escape at Dannemora. In her acceptance speech, she gave a shout-out to her fellow nominees, cinematographer Jessica Lee Gagné, aka her "woman DP," and the crew on the set that transformed her into character every day.
It was during that part of her speech that she got the dreaded bleep, while thanking Yoichi Art Sakamoto, the special-effects makeup artist on set, for her character's teeth. She said, "How many f*cked-up teeth does a person need? I was born with f*cked-up teeth!" to which the audience cracked up.
Arquette's appearance in her role as Mitchell, a prison employee who falls in with two prisoners who make a break for it, in the Showtime series based on a true story is a far cry from her usual look. In addition to needing to change the look of her teeth, she also mentioned needing to wear contacts every day, as well as a heavy layer of makeup.