What Is The Sinner About?
Why You Need to Start Watching Jessica Biel's The Sinner Immediately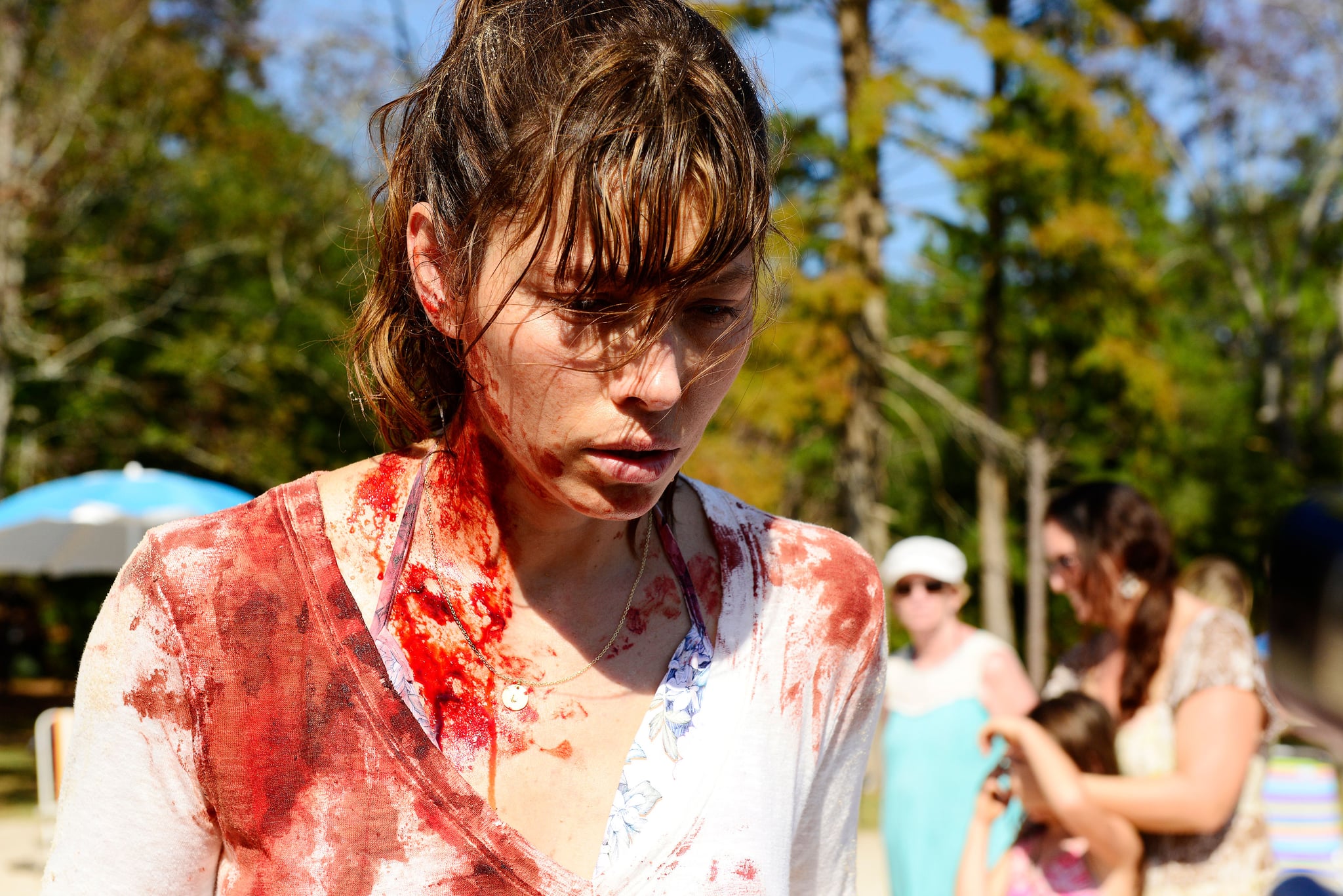 The Sinner is the newest TV murder mystery on the block. Much like Big Little Lies, this year's other critically acclaimed mini series, The Sinner is a limited series on USA and will tell a gripping tale over the course of just eight episodes. Unlike its HBO sister, though, The Sinner gives us much more information right out of the gate. In the first half of the first episode, we see everything: the crime, the blood, the victim, and the perpetrator. But as the show itself says, this story isn't about who the killer is or who the unlucky victim is — it's all about the why. Curious to see whether The Sinner is the new Summer show you need to get your eyeballs on? We're giving you a sense of what it's about so you can decide for yourself.
The Premise
The story starts with Cora (Jessica Biel), a young mom who lives a quiet, small-town life with her husband, Mason (Christopher Abbott), and her son, Laine. Cora appears to be your average adult: a little overrun, a little exhausted, but making it work and doing her best to keep it together. She also seems like she needs some breathing room. It's clear, based on a couple small hints before the murder, that she's kind of at the end of her rope. Then, one day at the beach, she completely snaps.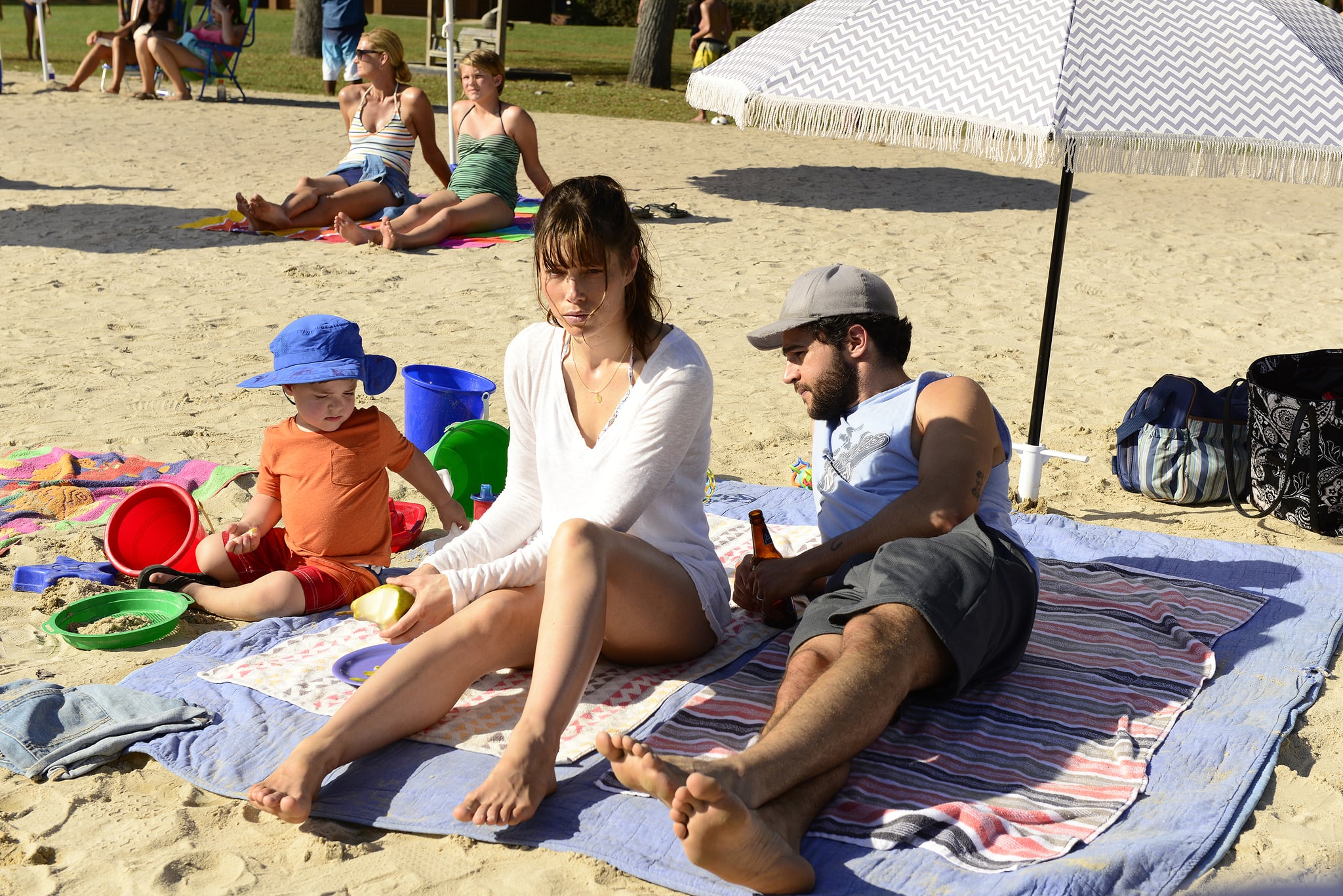 The Crime
One sunny Summer day, Cora is at a local lake with her whole family. She goes out for a long, far-off swim by herself. When she gets back to her spot on the shore, she seems especially fixated on a young couple. They're playing their music too loud, and they're all over each other. Cora watches them intently as she skins a piece of fruit. Suddenly, she's running toward them, screaming for the guy to get off his girlfriend. She stabs him almost a dozen times with her fruit knife before her husband pulls her off him and tackles her to the ground. Then, the guy Cora stabbed completely bleeds out.
As I mentioned above, there is a solid list of clear facts about what happens. Cora kills this seemingly innocent man for what appears to be no reason. Plenty of witnesses see her do it. Everyone at the police station seems keen on closing the case, until Detective Harry Ambrose (Bill Pullman) steps in. He wants to prove Cora experienced some kind of psychotic episode that was triggered by something deep down inside her.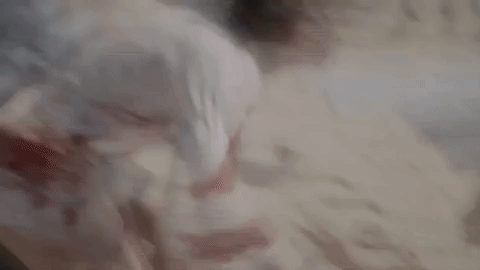 The Intriguing Hints
There are a few aspects of the story that have already drawn us further into the mystery. For one, the opening sequence shows a blond woman in silhouette, presumably in a hotel hallway or something along those lines. "Are you coming?" she asks. At other points in the episode, we see an intricate, unmistakable wallpaper pattern. Cora seems to see this pattern as well at multiple points. Whenever she's lost in thought or dreaming deeply, the pattern materializes.
We also get a few hints that Cora has endured some sort of emotional trauma, either recently or at some point deep in her past. I sensed it during Cora and Mason's sex scene, during which Cora appears kind of unwilling and hesitant. There's also the fact that she needs pills to help her sleep, and another subtle moment that happens when Mason finally visits her in prison. She alludes that she could never have had a normal life, but Mason gave her the best life he possibly could. It begs the question: what has Cora gone through?!
On top of all that, at one point, near the end of the episode, a friend of the victim suggests that maybe he and Cora knew each other. Up until this point, everyone thinks they're complete strangers. But this friend suggests that Frankie (the victim) recognizes her and surrenders to the murder. Now that is pretty crazy.
With just that one episode under our belts and only seven more coming up, it's clear that we've got an incredible mystery on our hands. Did Cora just need some personal space? Did she get triggered based on a past experience? Did she know Frankie and a secret dark side he might have been hiding? We'll have to wait to find out.