Who Are the Actors in the Musical in Gilmore Girls?
Gilmore Girls: Why the Leads in the Stars Hollow Musical Look So Familiar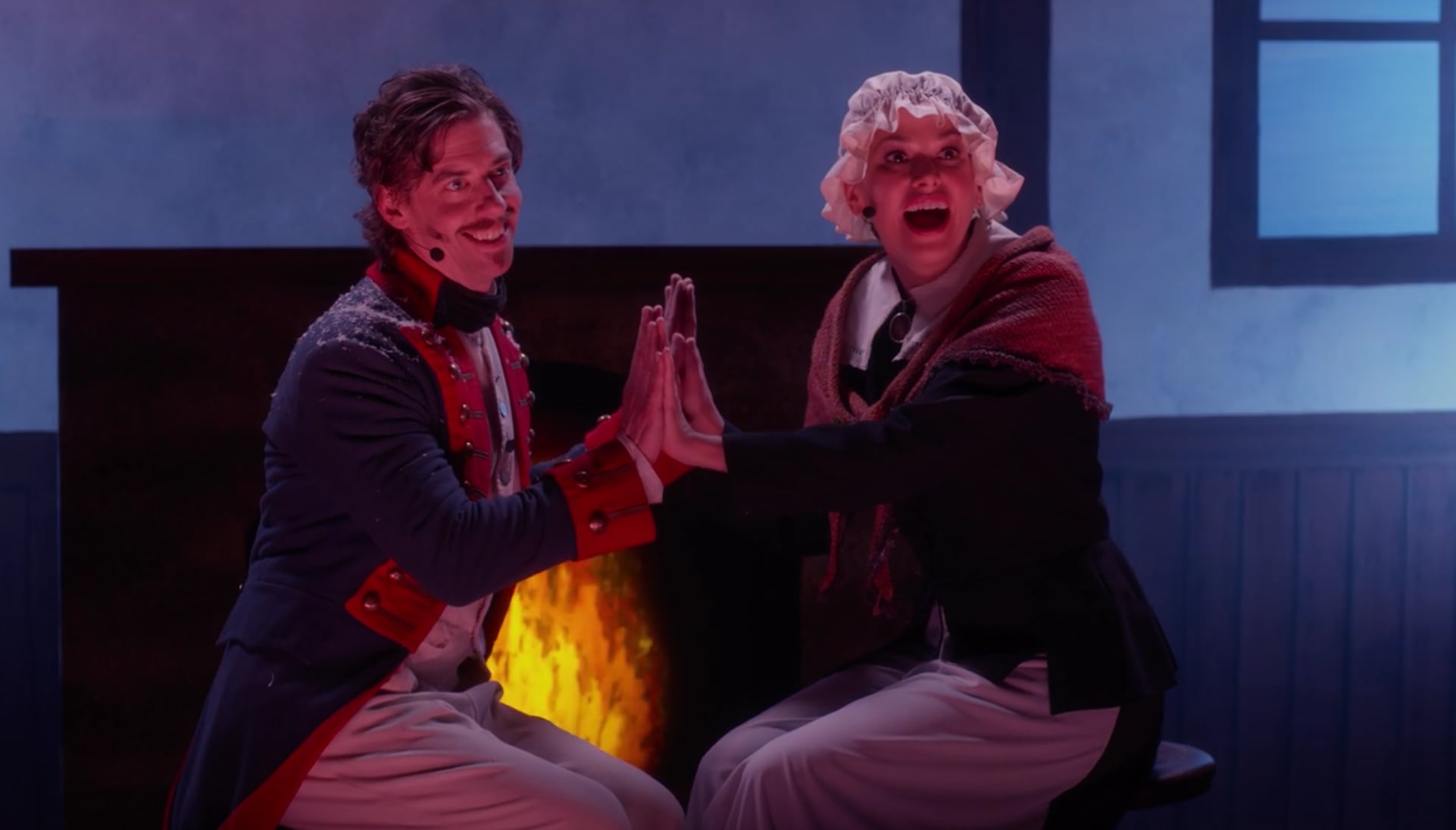 Let's face it: the musical sequence in Gilmore Girls: A Year in the Life is . . . godawful, to put it bluntly. It drags on for what feels like lifetimes, it's wholly unnecessary, and most importantly, it takes away screen time from beloved characters (*cough* Jess Mariano *cough*). Thankfully, there is one small, itty-bitty silver lining: Sutton Foster and Christian Borle. If you're forced to watch a 10-minute-long faux musical about the boring history of a small Connecticut town, you might as well watch one with legit Broadway stars, right?
Foster plays Violet and is likely the more recognizable of the two thanks to her current starring role on TV Land's hit comedy Younger and a past role in Bunheads, which is another brainchild of Gilmore Girls creator Amy Sherman-Palladino. In addition to lighting up TV screens, she's the proud owner of two Tony awards for best performance by a leading actress in a musical, from her 2002 performance as Millie Dillmount in Thoroughly Modern Millie and her role as Reno Sweeney in 2011's Anything Goes. For any fans of NBC's ill-fated (but totally addictive) drama-musical Smash, you'll likely remember Borle — who happens to be Foster's real-life ex-husband — for his portrayal of colorful composer Tom Levitt, before he showed up as Carl in the Gilmore Girls revival. Like Foster, he also has plenty of stage experience and picked up two Tony awards for his roles in 2015's Something Rotten! and 2002's Peter and the Starcatcher.
Before their divorce in 2010, Borle and Foster were just your average married couple who loved watching Gilmore Girls together, and they have remained friends despite their split. In fact, Foster is the one who got him the role as Carl to begin with. "It was one of the nicest things anyone has ever done for me," he told Playbill. "It was such a gift." Of all the celebrity cameos in the revival, they just might be our favorites (Stars Hollow: The Musical be damned).