Who Is the Boy at Tony's Funeral in Avengers Endgame?
Avengers: Endgame Features an Unexpected Cameo From a Character in Iron Man 3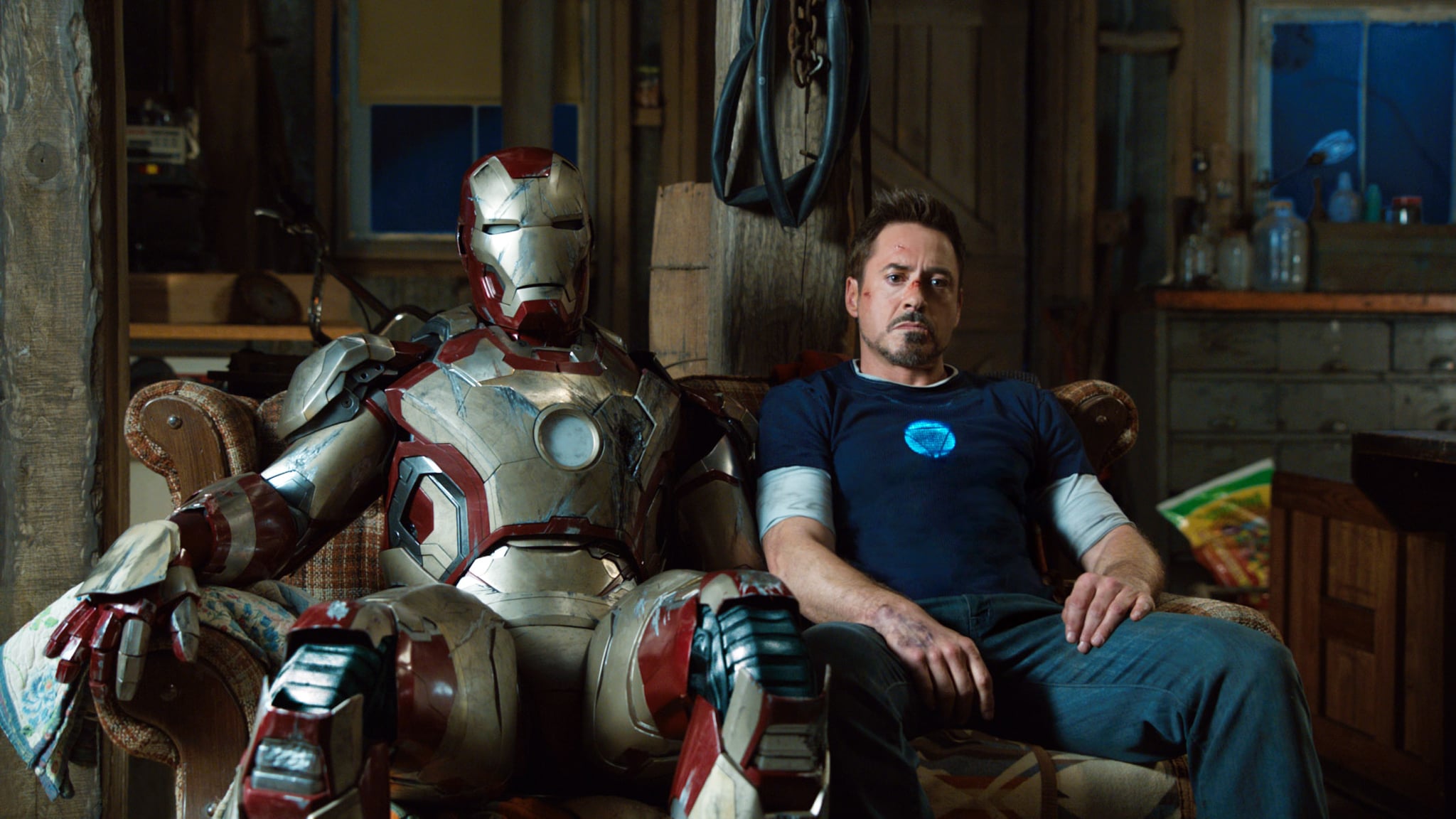 Warning: big ol' spoilers for Avengers: Endgame ahead! Proceed with caution.
Avengers: Endgame was always going to end with a bit of tragedy, and the final team-up film in the original Avengers franchise delivers on that promise with the gut-wrenching death of Tony Stark, aka Iron Man. His exit from the series isn't unexpected, since Robert Downey Jr. has been hinting for a while now that his time in the Marvel Cinematic Universe had an expiration date. Fortunately the way he goes out during the team's all-out brawl against Thanos's army is a valiant one, and the funeral held in his memory afterwards is attended by all of his friends and family. However, if one teenager in the group of mourners took you by surprise, you're not alone.
The intimate funeral is held at Tony and Pepper's lakeside home after his death with all the Avengers present — even Captain Marvel and Nick Fury — save for Nat/Black Widow who tragically perishes earlier in the film during her quest for the Soul Stone. After Pepper and Tony's daughter, Morgan, sets afloat Tony's arc reactor (which is engraved with the words "proof Tony Stark had a heart"), the camera slowly pans over everyone who's gathered to memorialize the "genius, billionaire, playboy, philanthropist."
Toward the end of the camera's trip through the crowd, it briefly touches on a young man who is standing by himself. If you look closely, it's actually Tony's grown-up buddy from Iron Man 3: Harley Keener!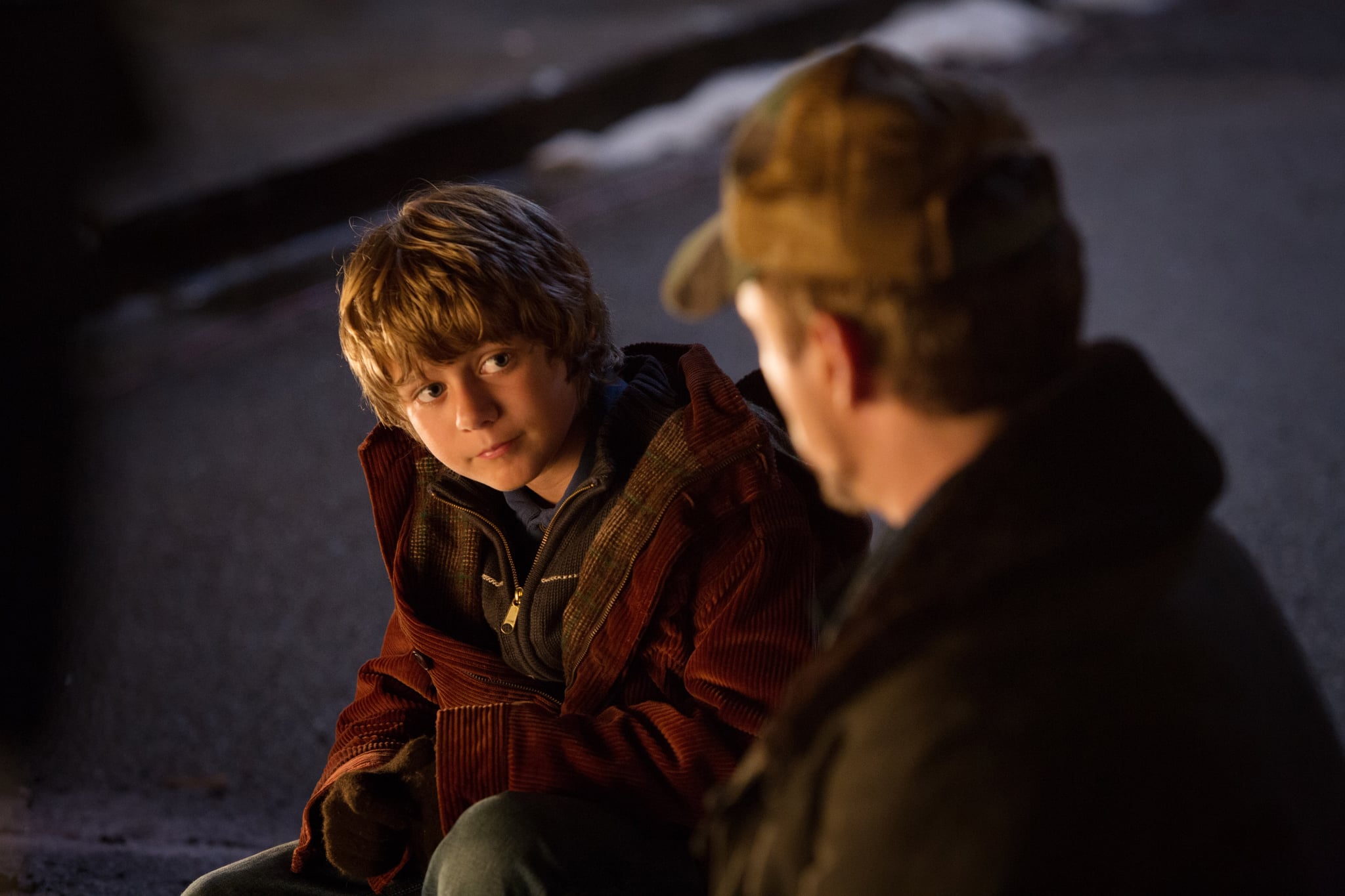 In the third Iron Man film, Tony faces off against a terrorist who goes by the moniker Mandarin (Sir Ben Kingsley), and orchestrates a number of deadly bombings across the US. After Tony's security adviser, Happy, is seriously injured in one such explosion, he taunts Mandarin into coming directly to his cliffside home to battle. Unfortunately, the villain bombs the crap out of Tony's home and he narrowly escapes with his life.
Since he's luckily wearing one of his new suits at the time outfitted with J.A.R.V.I.S., he's able to have the AI system navigate him to rural Tennessee without anyone realizing where he's gone. Since his new suit doesn't have fully functioning armor or power, he sneaks into a family's garage to repair his suit, where he luckily crosses paths with the family's son, a 10-year-old boy named Harley (played by Ty Simpkins). Harley helps Tony fix the suit and teams up with him to further investigate Mandarin and the Extremis project.
We haven't seen Harley in any MCU films since, but clearly he and Tony have kept in touch enough that he'd be invited to the superhero's small funeral. Pretty sweet, no?
As for actor Ty Simpkins, he's certainly been busy since playing Harley in the 2013 Iron Man movie. He's starred as Dalton Lambert in Insidious (and its spinoffs), as well as Jurassic World and The Nice Guys. Most recently, he's appeared in the UK miniseries Chimerica (which aired on Channel 4), and is starring in the upcoming thriller Deliberation.