Who Is the New Killer in Killing Eve Season 2?
Uh-Oh: A Brand New Killer Comes Between Eve and Villanelle in Killing Eve Season 2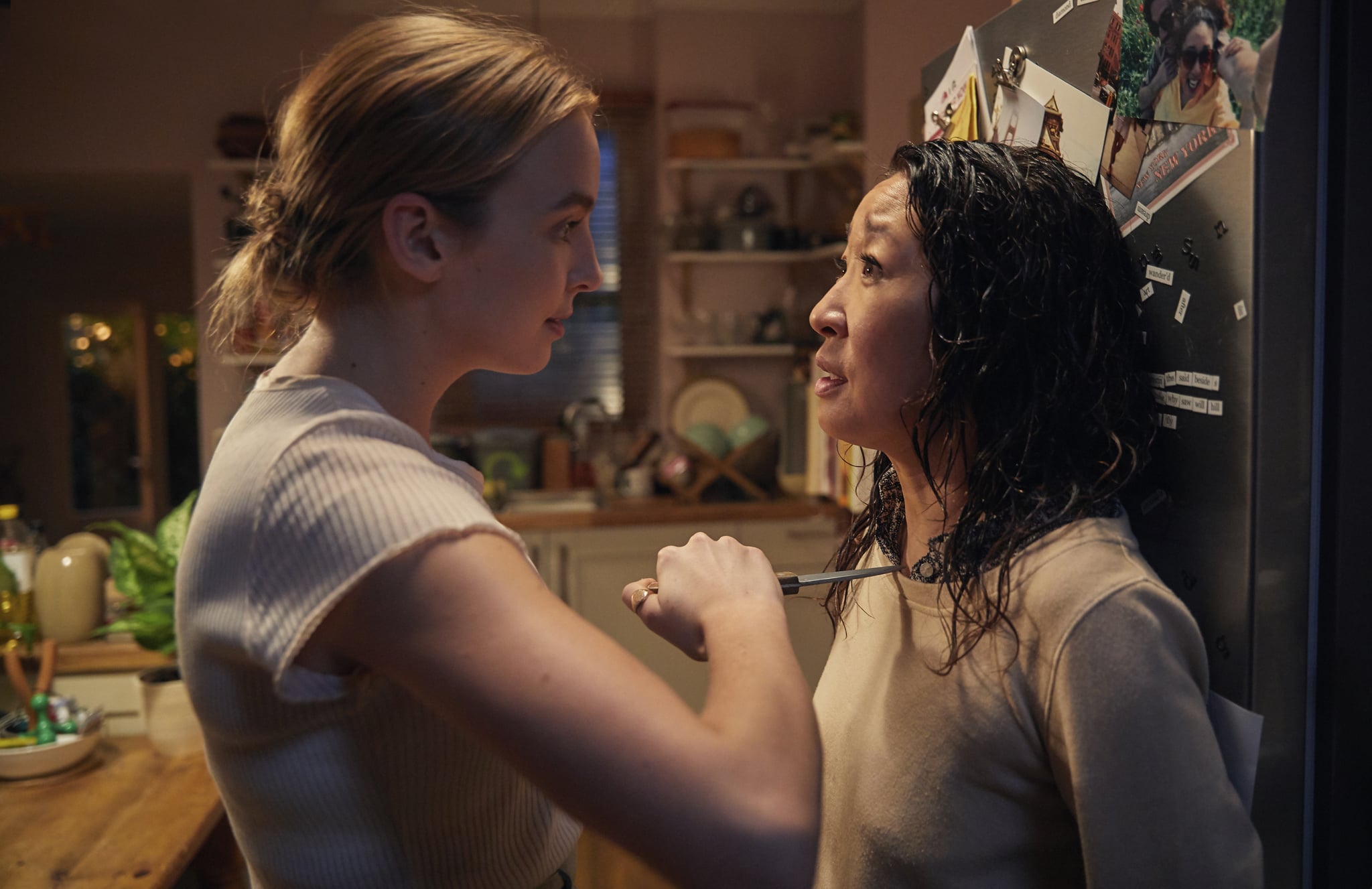 The second season of BBC America's Killing Eve picks up 30 seconds after that intense nail-biter of a finale, and wastes no time in ratcheting up the drama as we find out how (if?) MI-5 officer Eve (Screen Actors Guild Award winner Sandra Oh) and trained assassin Villanelle's (Jodie Comer) obsessive, abusive relationship can withstand a stab wound.
"I think you see them vulnerable in slightly different ways," Oh said during the show's Television Critics Association press day on Feb. 9 in Pasadena, CA. "They crossed a line and there's no going back."
That's not the only inhibitor to their affection. Oh, her costars, and the series' producers revealed that another killer will be cutting through this unique bond when the show comes back on April 7.
Executive producer Sally Woodward Gentle explained that this season will toy with what "would happen to Villanelle . . . if she thought that Eve's gaze wasn't always on her." And executive producer Emerald Fennell, who takes over from her friend and series creator Phoebe Waller-Bridge as showrunner this year, reminds us that Eve found Villanelle in the first place because "she's sort of got a sense for women and female assassins." Eve wouldn't be the first person to meet someone new at work. Still, they can't stay apart for forever.
"With everything with this show, it always comes down to . . . the gravitational pull that Eve and Villanelle feel toward each other," Fennell said, adding that "what is really interesting is saying, 'OK, well what do we do when somebody else comes along?'" and toying with the idea of "suddenly there's someone between them for the first time."
If you have a weak stomach, you might want to consider watching the second season through your fingers, since we also know that the new episodes will neither be short on casualties nor how to off them. Fennell said that tons of people (including her mom!) text her with ideas of how to kill people. Here's hoping they can figure out a way to top last year's epic poison perfume scene.