Who Plays Christian's Mom in Fifty Shades Freed?
There's More to Marcia Gay Harden's Character in Fifty Shades Than Meets the Eye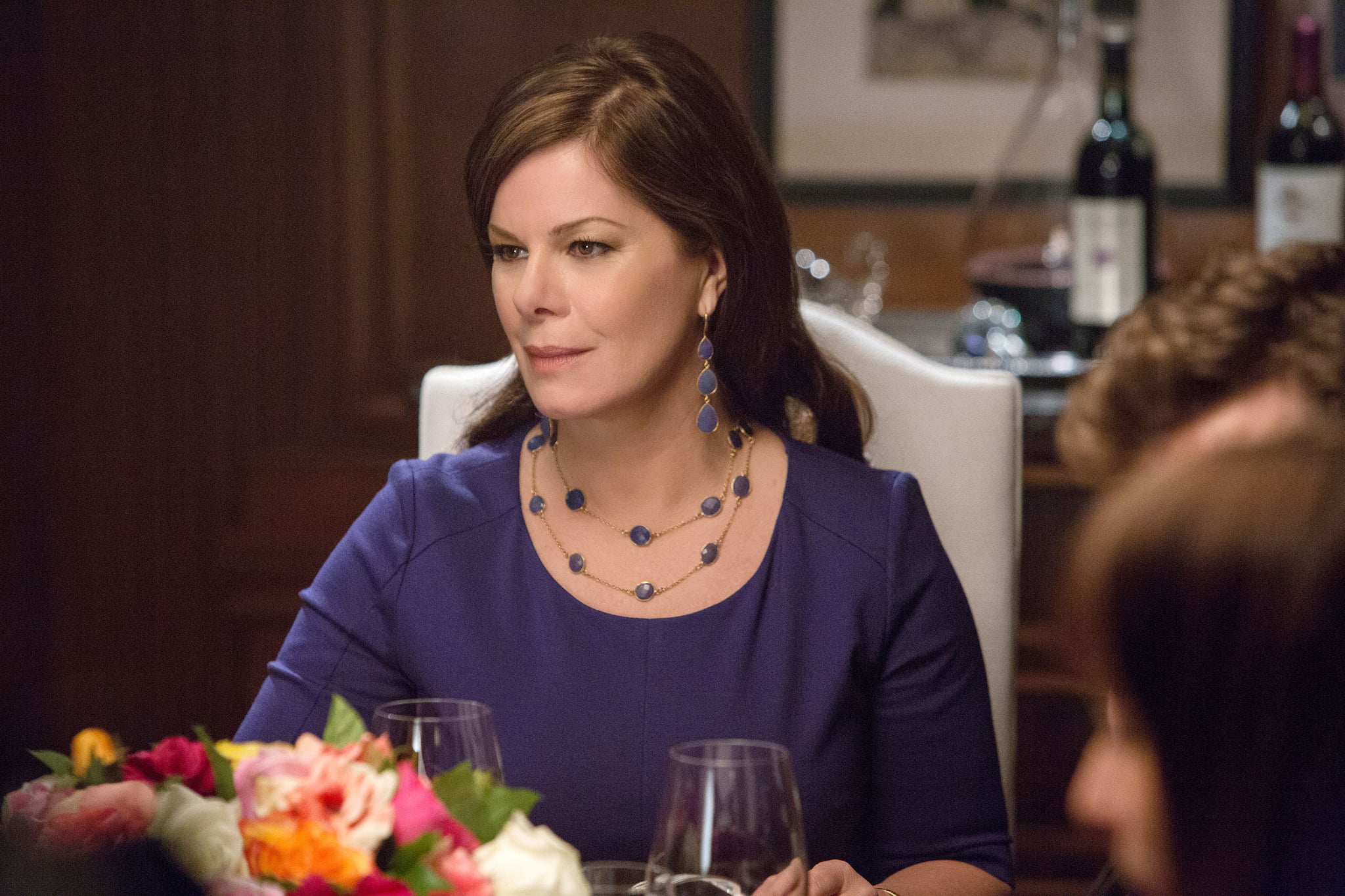 Slight spoilers for Fifty Shades Freed below!
Ever since the Fifty Shades franchise began back in 2015 with Fifty Shades of Grey, the role of Christian Grey's mother has been played by the inimitable Marcia Gay Harden. Suffice it to say, we've never been sure what exactly drew the Oscar-nominated actress to the part. After all, the bulk of her character, Dr. Grace Trevelyan Grey, is cut out for the film adaptations of E.L. James's popular BDSM romance novels. Luckily, the latest (and final) offering helped to color in a little more about both Grace and the Grey family.
As we learn in the first film, its sequel (Fifty Shades Darker), and the final film in the trilogy (Fifty Shades Freed) — which is full of even more insane moments than the previous installments — Christian (Jamie Dornan) has some serious mommy issues. We learn that Christian was actually adopted from the foster care system after his birth mother, a sex worker and drug addict, committed suicide when he was just a little boy. There are a few subtle differences between the book and the movie regarding how he came to be in the care of Grace and her husband, Carrick Grey.
Since Grace is a pediatrician, the book discusses how she was the attending physician who was on hand to treat four-year-old Christian after his biological mother died. Of course, this fact is a little murkier in the movies; we find out in Freed that Jack Hyde only targets the Greys because he believes he should've been adopted by them instead. Regardless of how he gets there, Christian ends up forging a deep bond with his adoptive mother. Despite the fact her son is an emotionally stunted BDSM psychopath guarded, Harden brings a special warmth to the relationship they share. She also brings a bit of sass, if you remember the sound of her slapping Elena (Kim Basinger) in Darker.
"It's too short, in my opinion, it should've been longer," Harden said of the catfight with Basinger during an interview with Entertainment Weekly last year. "It happens very quickly, as it does in the book. It's very true to what happens in the book, and Grace hears what she doesn't want to hear, and understands what she doesn't want to understand, that Kim had been sleeping with her son."
Appearing in the Fifty Shades franchise certainly isn't Harden's first time acting opposite damaged male characters, either. Harden was nominated for a best supporting actress Oscar in 2004 for playing Celeste Boyle in Clint Eastwood's Boston crime mystery, Mystic River.
Harden and costar Tim Robbins in Mystic River.
In addition to Mystic River, the California-born actress has carved out a pretty diverse acting resumé over the years. She's been in everything from big screen thrillers like Miller's Crossing and The Mist, to popular TV procedurals like How to Get Away With Murder and Code Black. Now that her run in Fifty Shades is over, we're sure it won't be long until you see her popping up again soon.