Who Plays Gillian in Jessica Jones Season 3?
Jessica Jones Takes a Huge Step Forward in Inclusivity, Thanks to Casting This Actress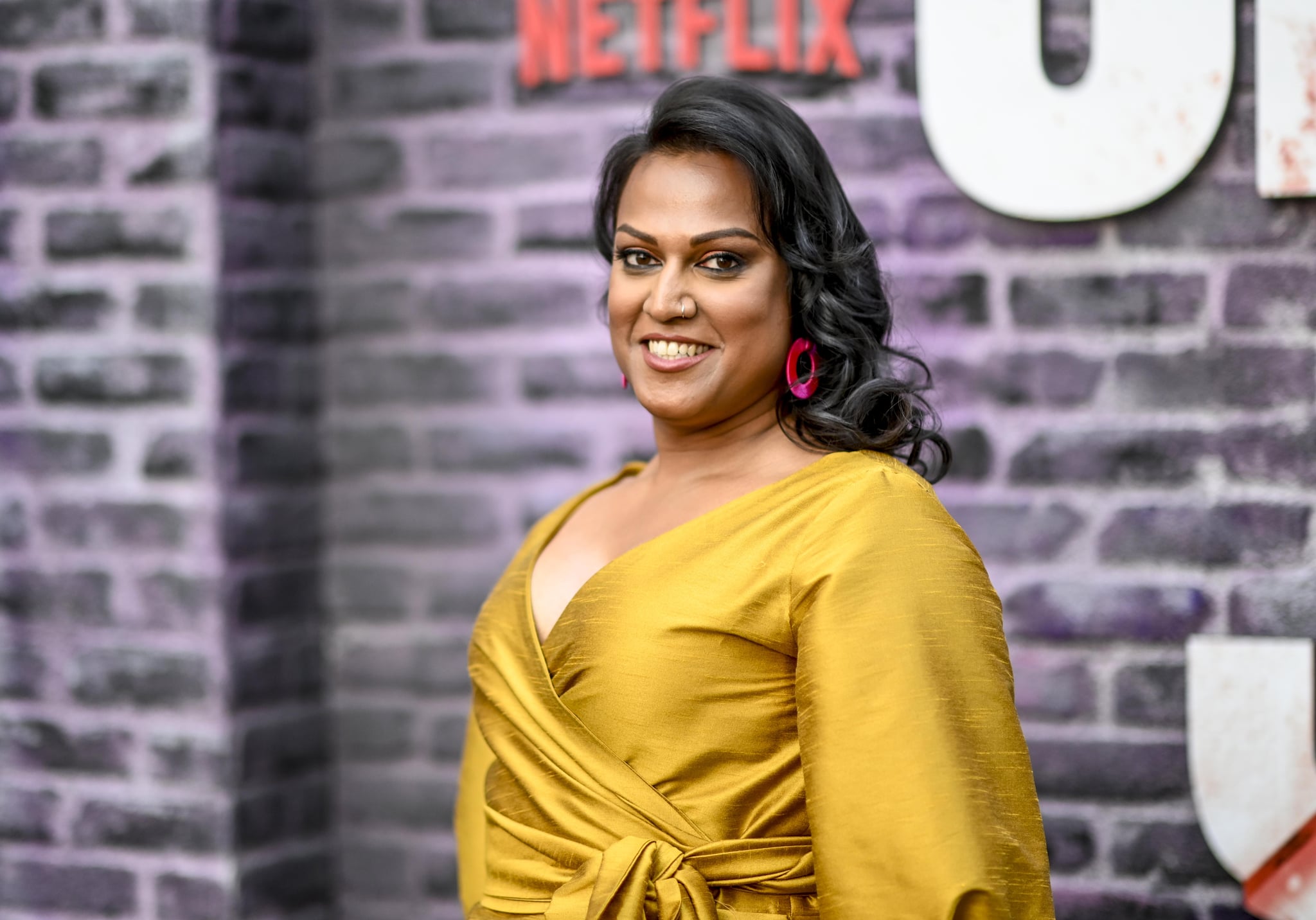 Jessica Jones has been an inclusive series when it comes to representation behind and in front of the camera. In its final season, the series hired transgender actress Aneesh Sheth, who plays Jessica's all-knowing and hilariously blunt new assistant Gillian, who's also low-key the singular voice of reason in the latest batch of episodes. Looking back at season two, the series worked with an all-female lineup of directors to helm its episodes. It's been known to feature characters of color in prominent roles — think Luke, Malcolm, and Pryce. We often see queer relationships on screen, especially with Jeri's complicated romances.
Sheth's casting is a great step for trans representation, but what's refreshing to the actress is that her trans identity isn't the focal point of her character. "I'm transgender, and the character of Gillian is also trans," Sheth remarked in a Marvel article. "[B]ut there is no mention of her being trans within the show nor kind of a narrative around her identity, which I think is wonderful because trans people exist in the world."
The actress, singer, and trans activist has had a well-rounded career, according to her website. Born in Pune, India, she graduated from NYU's Tisch School of the Arts with a BFA, touring as Sweetie in a production of Bombay Dreams after her studies. Sheth also pursued a master's in social work at NYU and devoted her time to working with LGBTQ+ youth with The Trevor Project. But her work on the stage would resume; most notably, she played Carly in Public Theater's production of Southern Comfort.
In addition to theater, Sheth has guest-starred on a handful of TV series over the past two years, including Difficult People, High Maintenance, and, most recently, New Amsterdam. She is also playing the character Kat on the show Insomnia, which is about a queer Indian American writer who works as an escort in New York City. For more on Sheth's upcoming projects, you can follow her on Instagram.