Who Plays Luv in Blade Runner 2049?
This Is the Actress Behind Blade Runner's Terrifyingly Calm Villain, Luv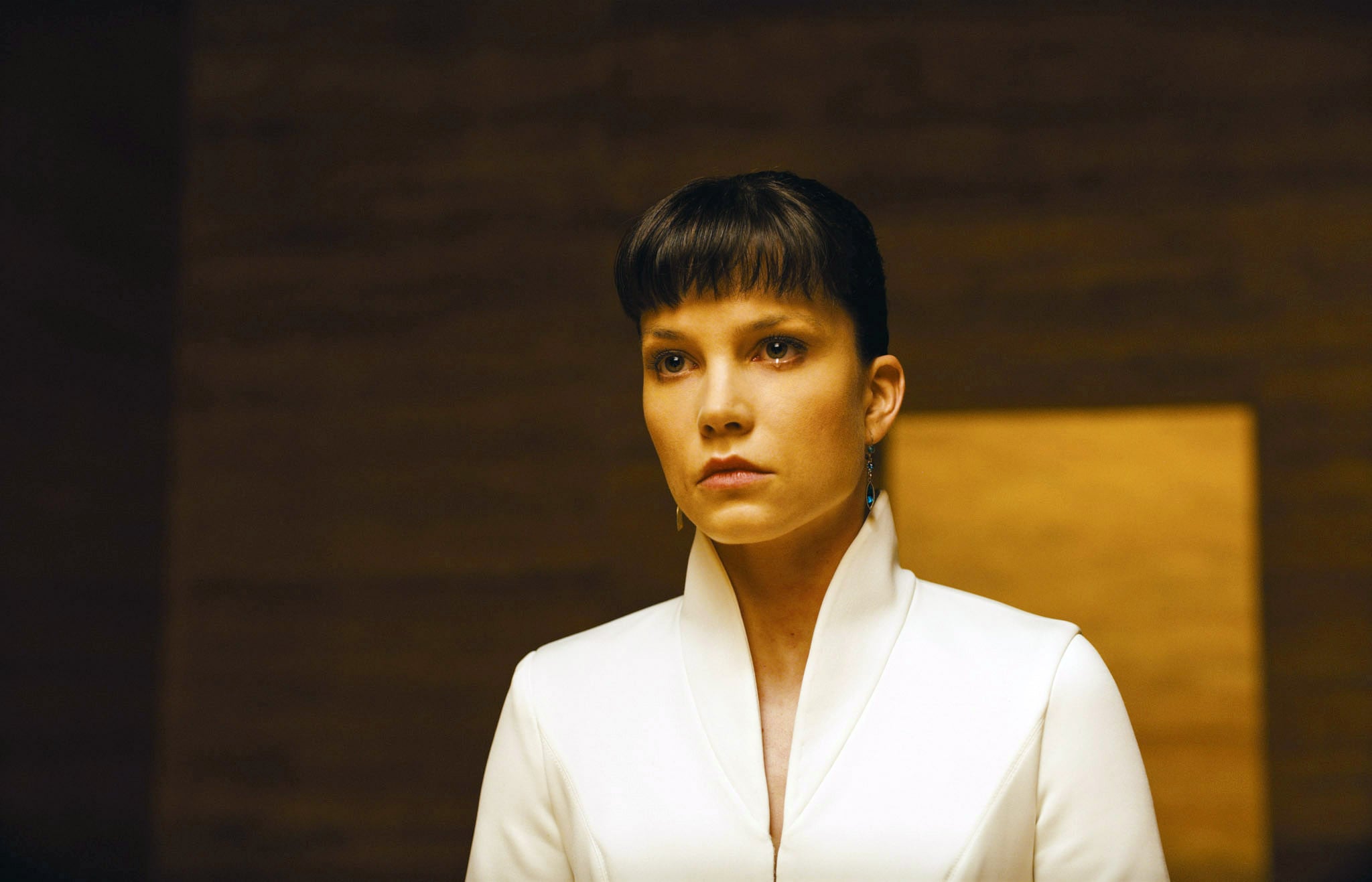 The following contains spoilers for Blade Runner 2049.
If the soundtrack for Blade Runner 2049 doesn't give you the chills, then its breakout star certainly will. Prepare to be blown away by Sylvia Hoeks, who plays the movie's terrifyingly cool and collected villain, Luv. Because Hoeks (pronounced "hooks") has mainly worked in the Netherlands, you might not recognize the Dutch actress from her past work — but you should get used to her, because we predict that she's about to blow up on the American film scene.
In her performance as Luv, the replicant particularly favored by creator Niander Wallace (Jared Leto), 34-year-old Hoeks is reserved and intimidating, executing violent orders with the sort of calm efficiency you'd expect from a bioengineered humanoid designed for subservience. Her kickass performance required intense physical training, but it isn't simply her swift strength that makes her stand out to fans of the artistic sci-fi film.
@bladerunner Sylvia Hoeks was amazing as Luv. I've never seen a better villain. Her Replicant emotions were so contradictory yet real

— Phillip Kauffman (@PhillipKauffman) October 8, 2017
Can we have Bladerunner 2049 but with Luv as the main character please pic.twitter.com/8K39EIkXX2

— Patrick D Elliott (@patrickdelliott) October 11, 2017
Rather, it is the actress's depth in the role, often shedding a solitary tear of empathy (presumably) while simultaneously aiding her human creator in disposing of fellow replicants like everyday waste.
"I really found her motivation and her pain," Hoeks told Interview of her preparations for the role, and it certainly shows in her complex performance. With Blade Runner 2049 already generating Oscars buzz, we can't wait to follow where Hoeks's career takes her next. We're particularly stoked to see her star in the upcoming thriller All the Devil's Men. Sylvia, you can scare the sh*t out of us anytime!