Who Plays Sonny Burch in Ant-Man and the Wasp?
If You Don't Recognize Sonny Burch From Ant-Man and the Wasp, You Need to Get Out More
Image Source: Marvel
If you're still struggling to figure out who exactly the character of Sonny Burch is in the upcoming Ant-Man and the Wasp film, we totally understand — he's new to the Marvel big screen, after all. In the Marvel comic books, Burch is the chairman of Cross Technologies, the weapons firm run by Darren Cross (otherwise known as supervillain Yellowjacket). Since Yellowjacket seemingly dies at the end of Ant-Man, we're guessing that Sonny Burch will be filling his shoes. However, if you're still not sure who the actor is behind Sonny Burch, then we've got issues.
Even if the name Walton Goggins doesn't ring a bell, this definitely isn't the first time you've seen him on screen. In the past few years alone, Goggins has collaborated with both Quentin Tarantino and Steven Spielberg (and if you haven't heard of them, then we seriously need to stage an intervention). In Tarantino's The Hateful Eight (which was not Goggins's first but his second collab with Tarantino), Goggins plays Chris Mannix, a Southern renegade who claims to be the new sheriff in town. He also previously played slave fight trainer Billy Crash in Tarantino's 2012 film Django Unchained. That same year, Goggins also appeared as Congressman Wells A. Hutchins in Spielberg's Lincoln. So, yeah, he's a pretty big deal.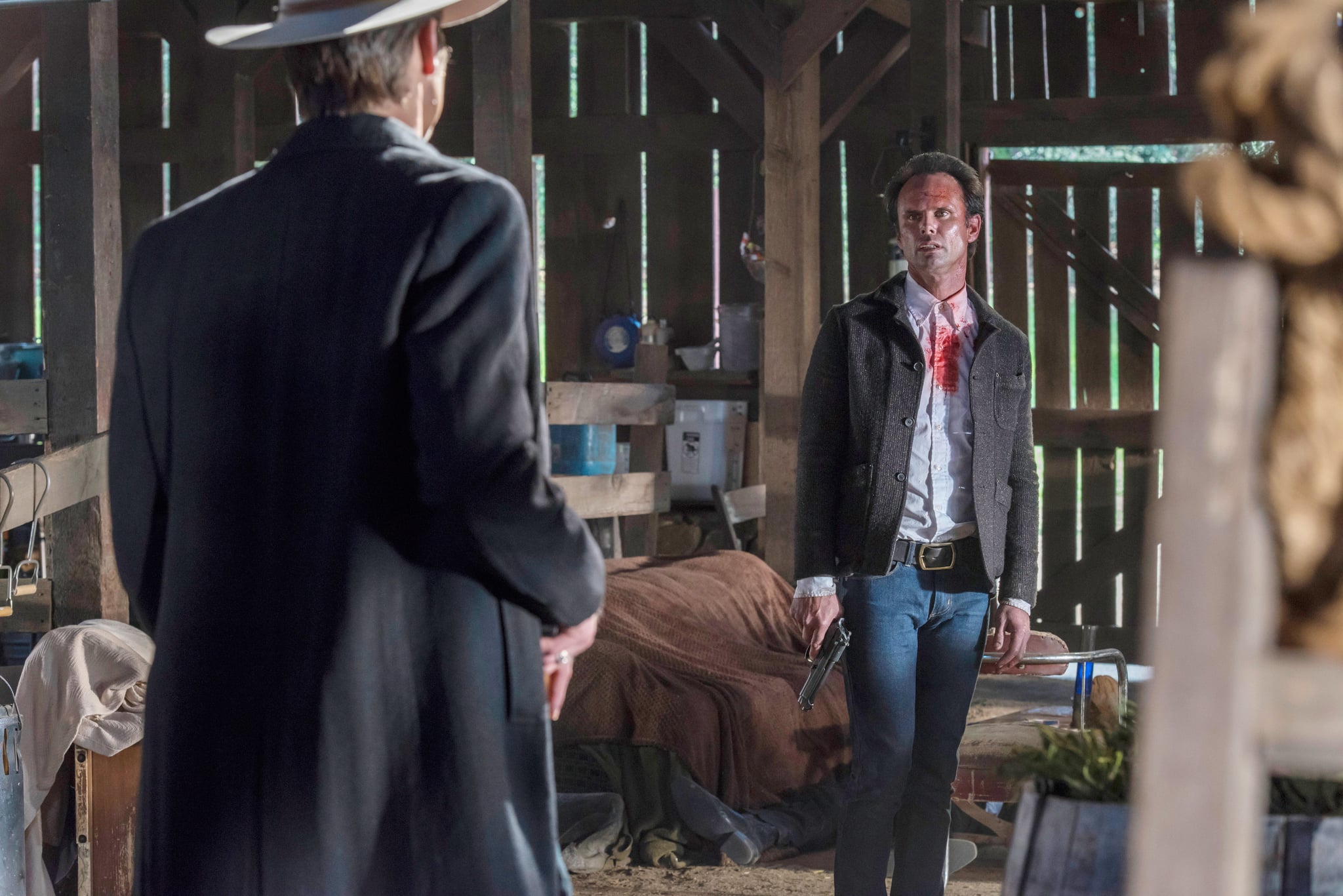 Image Source: FX
Goggins doesn't just hang out with Hollywood's biggest film producers. He's also appeared in more than a fair amount of small-screen roles. In the HBO series Vice Principals, Goggins starred opposite Danny McBride in the dark comedy about high school faculty politics. Goggins also spent six seasons portraying Boyd Crowder on FX's Peabody Award-winning drama series Justified (above), for which Goggins even received four Critics Choice Award nominations and an Emmy nomination. One of Goggins's must memorable roles is that of transgender prostitute Venus Van Dam on the FX drama series Sons of Anarchy, which earned Goggins two Critics Choice Award nominations.
Sons of Anarchy reunited Goggins with Kurt Sutter, who was also a writer for The Shield, FX's award-winning drama series that ran for seven seasons. On The Shield, Goggins garnered acclaim for his portrayal of Detective Shane Vendrell — the role for which he is probably best known — and he was nominated for a Television Critics Association Award for the role.
Currently, Goggins appears as Rip Taggart in Six, a military action drama from A+E Studios that is now in its second season.
Other big-screen credits for Goggins include American Ultra, G.I. Joe: Rise of the Cobra, Cowboys & Aliens, and Straw Dogs. Later this year, Goggins is due to appear in Words on Bathroom Walls alongside AnnaSophia Robb, as well as Them That Follow with Kaitlyn Dever.