Why Didn't Kendrick Lamar Perform at the 2019 Oscars?
Black Panther Fans, This Is Why Kendrick Lamar Didn't Perform at the Oscars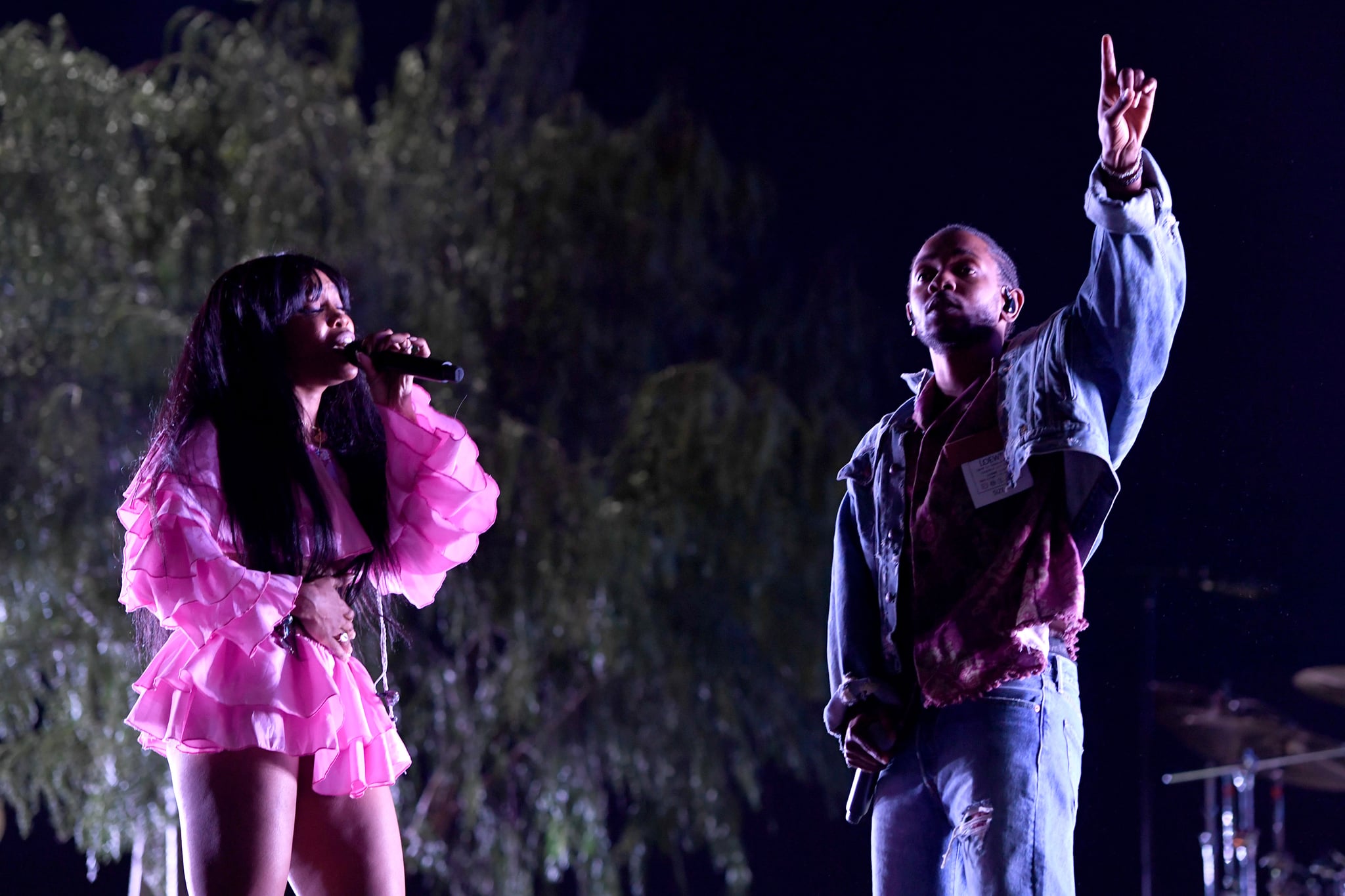 If you were hoping to see Kendrick Lamar and SZA perform their Oscar-nominated song, "All the Stars," from Black Panther at the 2019 Oscars, you were probably very disappointed. According to Variety, the duo didn't make an appearance at the Academy Awards due to logistics and timing. In fact, the song wasn't performed at all during the show.
The song was nominated alongside "I'll Fight" from RBG, "The Place Where Lost Things Go" from Mary Poppins Returns, "Shallow" from A Star Is Born, and "When a Cowboy Trades His Spurs For Wings" from The Ballad of Buster Scruggs — "Shallow" took the award. Each of the remaining four best original song nominees was performed during the 2019 Oscars telecast.
Originally, the Academy only had plans to showcase "Shallow" and "All the Stars" during the telecast, but it received backlash, according to Variety, due to nominee solidarity. The Academy quickly changed its tune and opted to showcase each of the five nominees; however, only four were performed due to Lamar's and SZA's timing issues.
In addition to its Oscar nomination, "All the Stars" was nominated for four Grammys, including record of the year. Lamar also earned a Grammy nom for "King's Dead" from the soundtrack, and the score won the Grammy for best score soundtrack for visual media. Unfortunately, Lamar and SZA didn't perform the Grammy-nominated song for that telecast, either. The song has actually rarely been performed live. Lamar and SZA performed it at Coachella last year and at a show at the Oakland Coliseum in CA in 2018.
Black Panther still, no doubt, had a historical night. The movie was up for seven awards, including best picture, making it the first superhero movie to earn that nomination. In addition to its nomination for best picture, Black Panther received nods and won Oscars for production design, best achievement in costume design, and best original score. The movie was also nominated for sound mixing and sound editing.