Is Yara Greyjoy Dead on Game of Thrones?
So THAT'S the Gift Euron Greyjoy Will Bring Cersei on Game of Thrones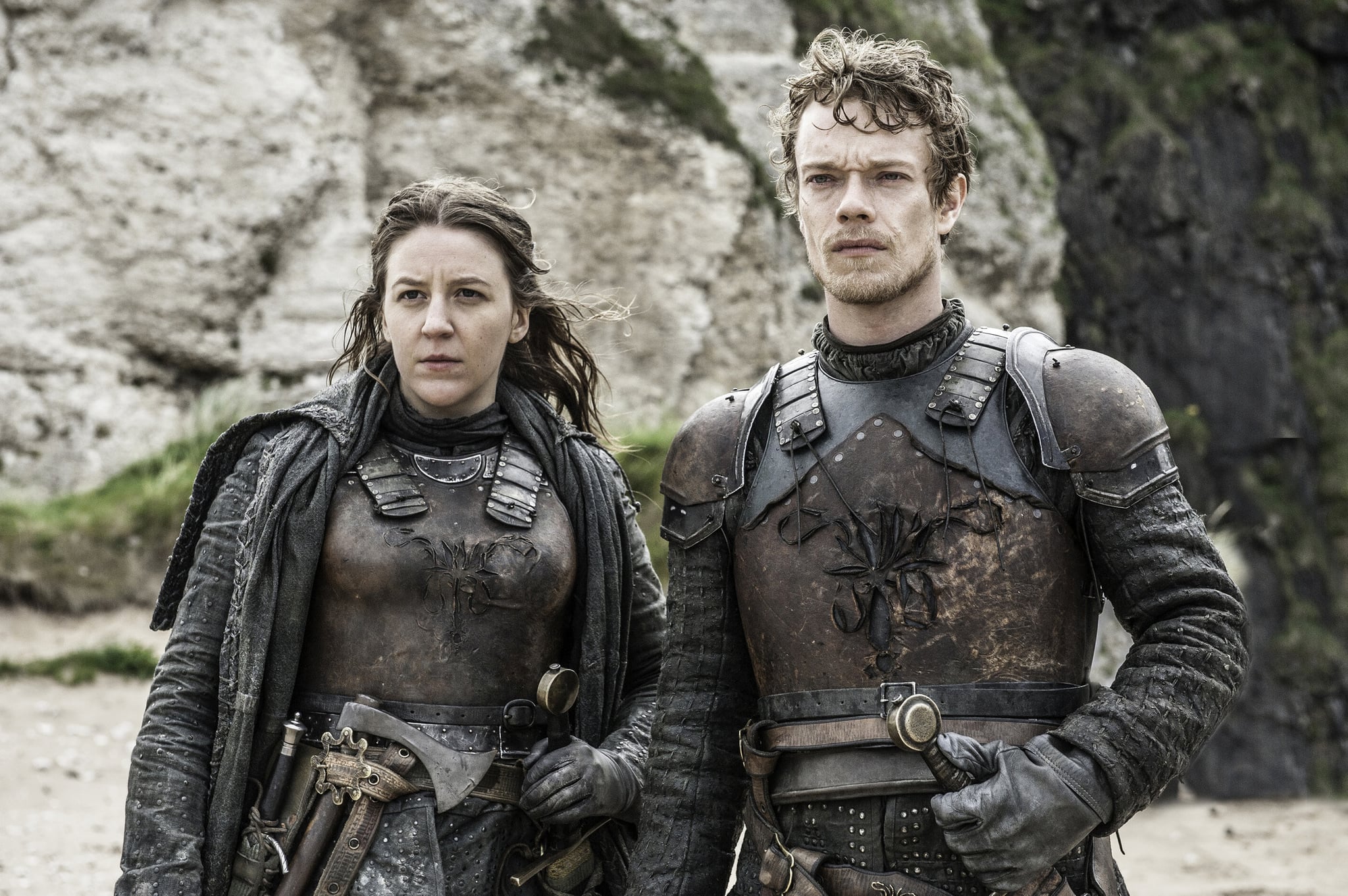 In the season seven premiere of Game of Thrones, Euron Greyjoy promises Cersei Lannister that he'll return to King's Landing with a gift, and we have a theory about what — as in, who — he plans to bring her: Yara Greyjoy. Confused? Assuming she's dead? Hear us out.
The second episode, "Stormborn," introduces us to Daenerys Targaryen's battle plan, which includes the Iron Fleet escorting Ellaria Sand and her people back to Dorne. After making the stop, the Iron Fleet is to ferry the Dornish army to King's Landing, where they plan to lay siege to the capital alongside the Tyrell army. The Iron Fleet begins its journey, but unfortunately, the battle plan basically goes to hell when Euron Greyjoy and his men show up for one insanely brutal attack.
Euron obviously has a lot of feelings about the Iron Fleet, as Yara and Theon escaped with most of the fleet after Euron laid claim to the Salt Throne. When he attacks, Euron comes face to face with his niece and nephew, Yara and Theon, and in a truly surreal moment, he holds a knife to Yara's throat and dares Theon to approach. Overwhelmed, Theon jumps overboard, prompting Euron to cackle in a way that might just make its way into our nightmares. And although it certainly looked as if Euron was ready to kill Yara, we don't actually see it happen.
Maybe, just maybe, that's because he kept her alive and plans to bring her to Cersei along with whatever's left of the Iron Fleet after that destructive battle. Then again, it's entirely possible that Euron could be bringing Yara to Cersei dead, which (ugh) would also please her.
Of course, we have a few other ideas of what gift Euron may give to Cersei — including Ellaria Sand, who killed Cersei's daughter and might soon face the consequences.