"Are You With Me" Song From Grey's Anatomy
Grey's Anatomy: Here's That Song That Just Demolished All Your Emotions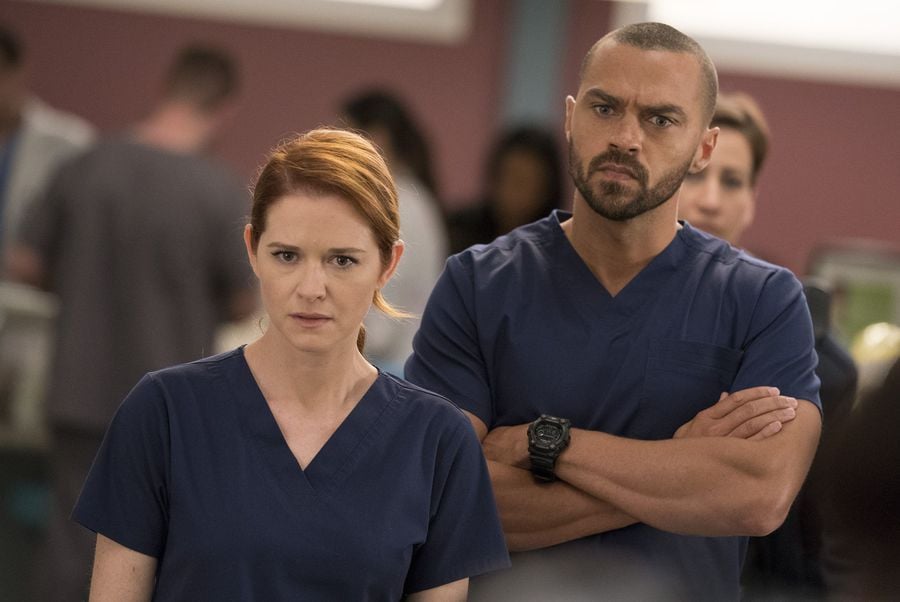 This week's episode of Grey's Anatomy has a lot of twists and turns, but also a voice that we may recognize. An angelic single by up-and-coming artist Nilu plays during the dramatic climax of Wilson donating her abusive ex-husband's organs while his ex-fiancée watches, Bailey and her husband reconciling to teach their son how to talk to the police, and Kepner questioning her faith.
The song is titled "Are You With Me," and at a time when many of the characters are questioning who has their backs, the song is poignant, beautiful, and fitting. Nilu has actually had her cover of The Fray's "How to Save a Life" play in season 11 of Grey's Anatomy, so her voice may sound familiar to fans of the show.
She grew up in Dubai and California with her Persian relatives, and she has even played for the Dalai Lama. You may have also heard her music on shows like Pretty Little Liars, Doubt, and The Brave. Nilu plans on releasing her new album this year.