The Final Trailer For A Quiet Place 2 Proves the Film Will Be Well Worth the Wait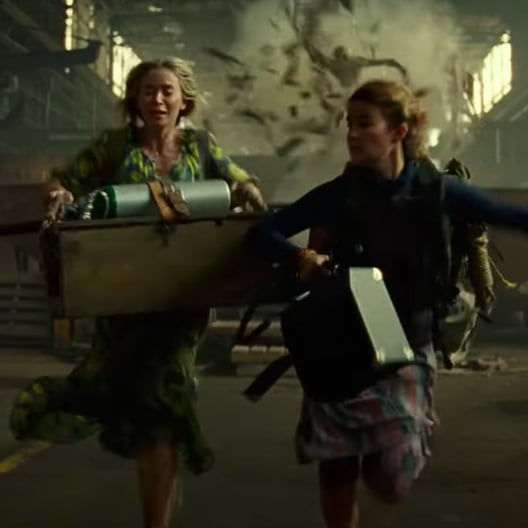 The Abbott family is still fighting to stay alive in A Quiet Place Part II, and it looks like that won't be easy for them. A follow-up to 2018's A Quiet Place starring real-life couple John Krasinski and Emily Blunt, the film was originally meant to be released in March 2020, but was put on hold due to the COVID-19 pandemic. Now over a year later, the film is set to release on May 28, 2021. On Thursday, we got a look at the final trailer, and let's just say, it looks like the film will be well worth the wait.
The film is meant to be a sequel and prequel of sorts as we see the aftermath of Lee Abbott sacrificing himself to aid his family's escape in A Quite Place as well as how the noise-attracted aliens first came to Earth to begin with. Based on the teaser, it's all going to be very intense. Watch the latest trailer above, then check out more released footage ahead before the film comes out later this month.
A Quiet Place Part II Official Trailer
A Quiet Place Part II Big Game Spot Trailer
A Quiet Place Part II "Fight" Trailer
A Quiet Place Part II Final Trailer