Angelica Ross Wants the Trans Community to Know They're "Fierce" in Empowering New Song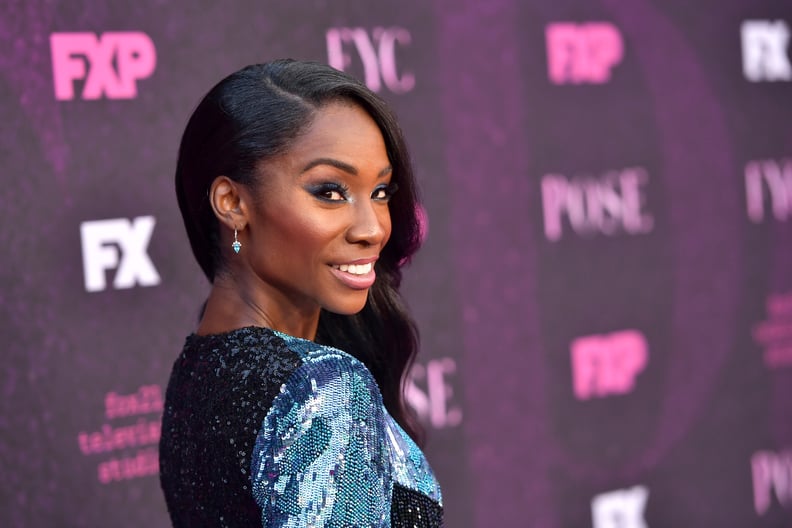 Angelica Ross is best known for her starring roles on American Horror Story and Pose, but now she's showing off her incredible singing voice for a good cause. In her new song "Fierce" with Ultra Naté and Mila Jam, Ross is lifting up the transgender community with a tune that is just as catchy as it is empowering. While talking with POPSUGAR about the track, Ross explained that she first got involved with the project through her relationship with record producer and FIERCE Project creator Anthony Preston. "It was going to be a part of a bigger conversation to talk about the issues facing the trans community, and [he] wanted my participation in helping to amplify the project," she said. Once Ross heard a little bit of the song, she immediately knew she had to get involved.
Ross admitted it was a little emotional hearing the final version of the song for the first time. "When I heard it, I was just shocked," she said. "It solidified that it was real, because I taught myself how to play piano in fourth grade, I have taught myself how to play guitar, I've been playing music and doing music for a long time, but being trans, I had to focus on surviving. So it's a really great place to be where I can actually be creative, and also at the same time bring awareness to the issues that my community is facing."
In addition to empowering the trans community, the song is also raising money for organizations like the Sylvia Rivera Law Project, the Marsha P. Johnson Institute, and the GLAAD Transgender Media Program. According to Ross, she and the rest of the collaborators on the song wanted to give back to organizations that "had a history of specifically working on issues dealing with trans women and trans women of color," adding that the song is "an opportunity for everyone to celebrate themselves and celebrate community in a way that also helps to build the community."
"I hope that folks see that with 'Fierce,' and with everything that I am involved in and produce, there are ways to take up the space we deserve as queer, Black, and brown folks, but there's also ways as you're taking up that space to create space for other folks," she said. "As we are supporting some of these Black-trans-led organizations in their missions, I hope that more folks in our community will basically find ways to take up the space that they deserve to take up, but also give back."
In fact, recording "Fierce" has inspired Ross to start working on a full-length album. "I've been recording for the past couple of months," she said. "So I've got about five or six songs so far that I've been recording, but one of them we've been pushing forward to be our next follow-up single. I can't wait to be able to talk about that but I just know that I got some beautiful music coming up. Some beautiful collaborations with other artists coming up. So this is just the beginning."
"Our strength is our resilience, that's what makes us fierce."
Ultimately, Ross hopes "Fierce" empowers the trans community to embrace what makes them unique. "I'm hoping that this song basically encourages the LGBT community, and specifically trans people, to work hard, but to also celebrate themselves," she said. "What makes [the trans community] so fierce is our adaptability [and] our resilience. When it comes to being trans, it is a continual transformation. Even when there's chaos like we're seeing with the pandemic, because we are born in chaos, I think that our strength is our resilience, that's what makes us fierce."