Angelina Jolie on Working With Her Sons For Without Blood
Angelina Jolie Says It Felt "Natural" Working With Her Sons on Upcoming Movie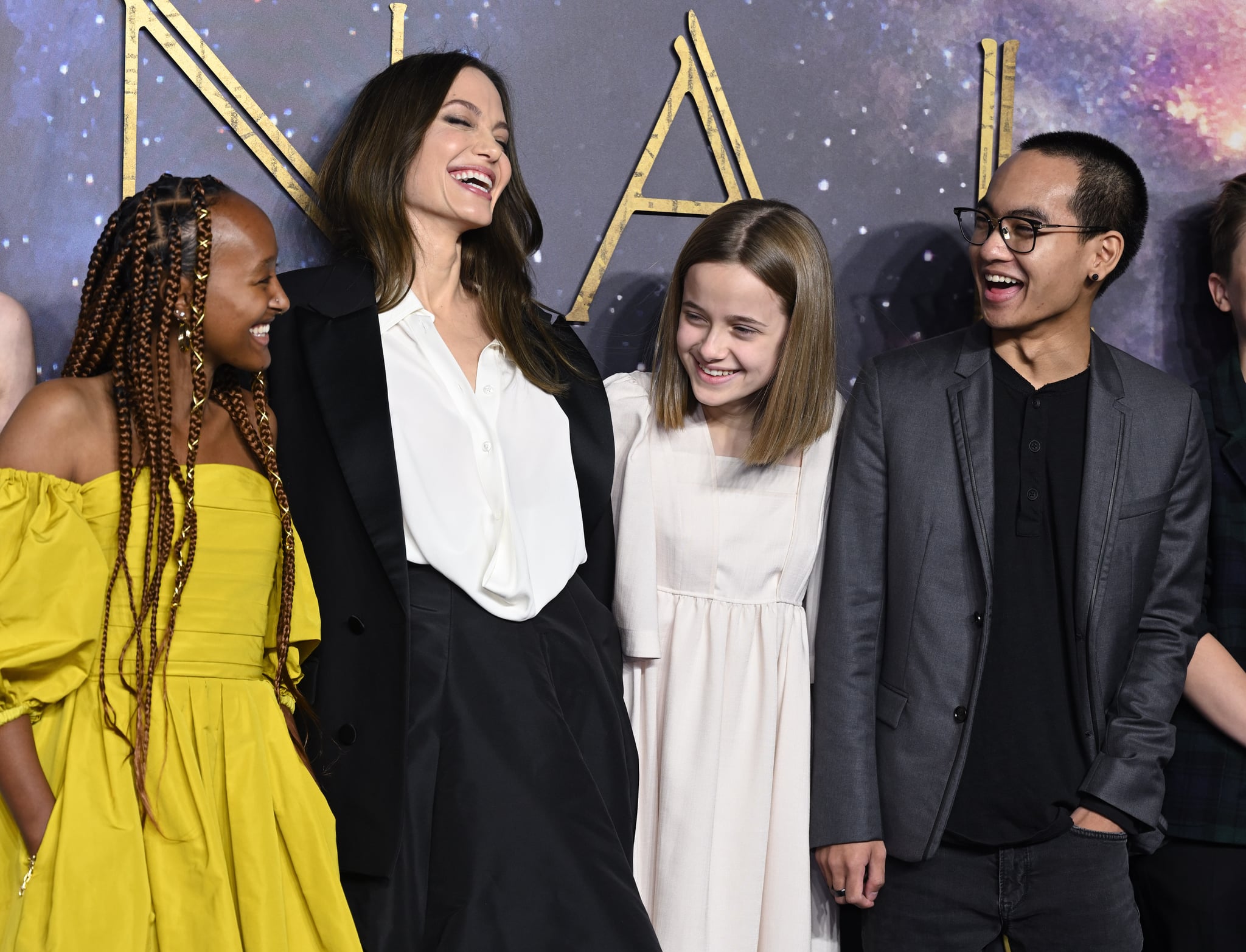 Angelina Jolie's newest movie involves two familiar faces behind the scenes: her sons Maddox and Pax! Jolie told People on Aug. 17 that when it came time to shoot her movie "Without Blood" in Italy, it was a no-brainer to include Maddox, 21, and Pax, 18, in the crew.
"We work well together. When a film crew is at its best, it feels like a big family, so it felt natural," she told the outlet. Maddox and Pax both worked in the movie's assistant director department. Pax previously worked with his mom on 2017's "First They Killed My Father" and shot stills for that movie. Jolie told People he "worked hard" getting behind-the-scenes footage for "Without Blood," too.
"Without Blood" is Jolie's fifth time directing a feature-length film. The movie, which stars Salma Hayek and Demián Bichir, is based on the 2002 novel by Alessandro Baricco. "The book had an impact on me as it has so many other people," Jolie told People. "It carries themes and questions important to discuss." Jolie previously worked with Hayek on 2021's "Eternals." She called her leading lady "so raw and so authentic. She's mesmerizing."
Maddox started studying at Yonsei University back in 2019; there were viral photos of Jolie dropping her son off at school. This year, his sister Zahara is beginning her studies at Spelman College, a historically black women's college in Atlanta. Jolie shared the news on Instagram in July, writing, "Zahara with her Spelman sisters! Congratulations to all new students starting this year. A very special place and an honor to have a family member as a new Spelman girl."