Ariana Grande Performed With a Full Orchestra, and WOW, I Can't Handle the Perfection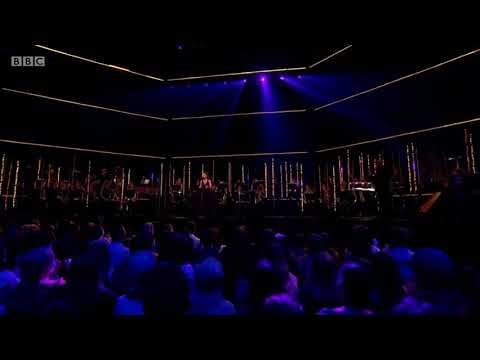 Ariana Grande's Sweetener tour hasn't begun yet, but we've already been treated to the next best thing: a live performance of some of her best songs. The singer's TV special for the BBC aired on Thursday night, and she belted out hits like "Dangerous Woman," as well as material from her newest album, including "Breathin'" and "God Is a Woman." The special was recorded on Sept. 7 in front of a studio audience, and to take the performance to the next level, Ariana had a choir and an all-female orchestra onstage. Needless to say, it was stunning.
"It's such a dream come true," Ariana told the BBC. "Strings are like my favorite thing in the whole entire world." Does this mean an orchestra will be an integral part of the Sweetener tour? We can only hope, but in the meantime, we can watch each of these videos on repeat. See Ariana's breathtaking live performances ahead, and you'll relate to how fans on Twitter absolutely lost their sh*t.
Ariana Grande "God Is a Woman" Live at the BBC
Ariana Grande "Dangerous Woman" Live at the BBC
Ariana Grande "Goodnight n Go" Live at the BBC
Ariana Grande "No Tears Left to Cry" Live at the BBC
Ariana Grande "Only 1" Live at the BBC
Ariana Grande "Love Me Harder" Live at the BBC
Fans' Reactions to Such a Treat