Deep Breaths! Looks Like Ariana Grande Teased Her Fifth Album Tracklist in New Music Video
Ariana Grande is the musical gift that keeps on giving. From her emotional "Thank U, Next" performance to her brand-new "Breathin'" music video, fans have been treated to a healthy dose of the 25-year-old singer's powerhouse talent recently. But wait . . . there's more! Eagle-eyed viewers have a very specific question on their minds after watching Grande's video: did she use the opportunity to tease the tracklist of her next album? It sure looks like it.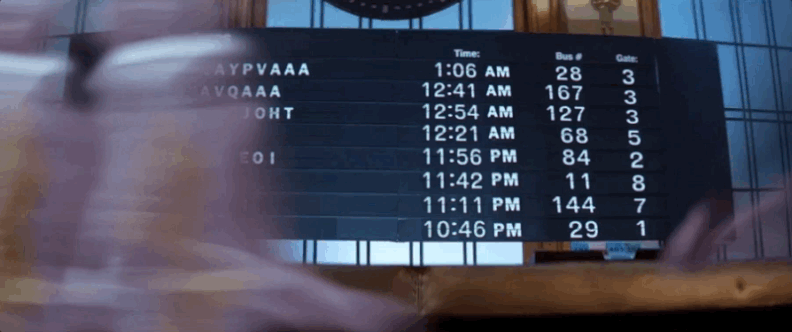 In the video, Grande makes her way through a crowded bus station, and for a brief moment, the departure board shows three possible song titles: "Needy," "Remember," and "Imagine." The names of these rumored tracks have been swirling around since before Grande's video dropped, and she has even shared a couple of snippets of "Needy" on her Instagram Story. This isn't the first time she's teased tracks in this way, either — her Sweetener tracklist was hidden within the "No Tears Left to Cry" video too. Leave it to Ms. Grande to keep us on our toes till the end of 2018. That's why her ponytail is so tight; it's full of secrets.