The Mandalorian: Will Baby Yoda Be in Season 3?
Wondering If Baby Yoda Will Be in The Mandalorian Season 3? It's Not Looking Good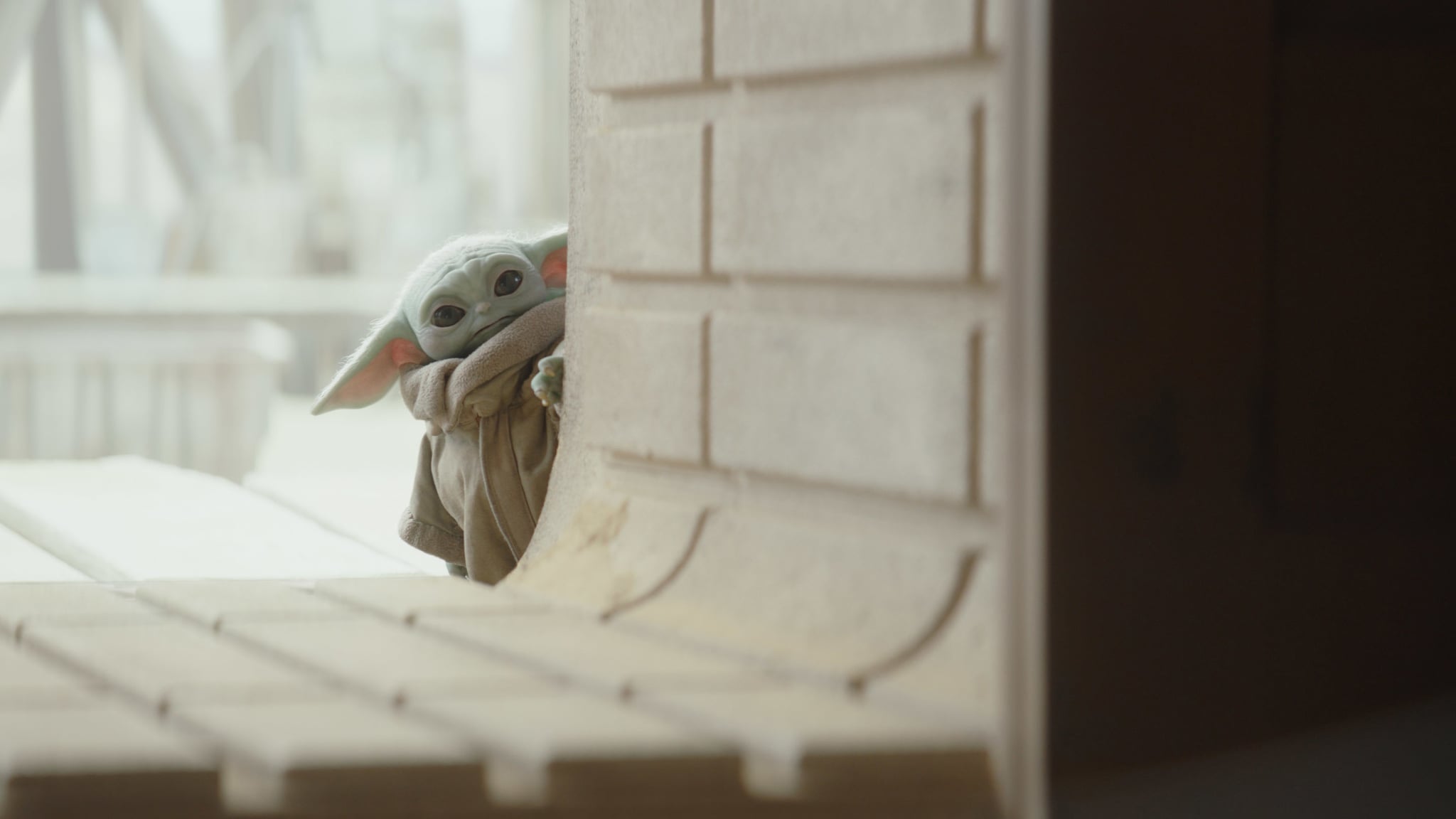 The Mandalorian served fans with a lot of surprises in the final episode of its second episode, but the biggest question we have after watching "Chapter 16: The Rescue" is possibly the most important one: will Baby Yoda come back in season three?
Baby Yoda has been by Mando's side since the first episode of season one, and although we knew they would eventually part when Mando completed his mission of getting the 50-year-old tyke to his people, we didn't think it would be so soon! In the Nov. 27 episode of the series, Ahsoka Tano (Rosario Dawson) revealed that Baby Yoda, aka the Child, aka Grogu, needed to reach out with the Force to find another Jedi master who will train him to use his considerable abilities. The reveal sped up the clock for the separation of the pseudo father-son duo, and in the season two finale, that clock runs out.
When Mando, Boba Fett, Bo-Katan, Koska Reeves, Cara Dune, and Fennec Shand hop onto Moff Gideon's ship to rescue Baby Yoda from his clutches, the mission is aided by a mysterious Jedi who saves everyone from a platoon of dark troopers. He reveals himself to be a young Luke Skywalker who felt Baby Yoda's call through the Force and tracked him down to the Imperial ship. After a tender goodbye between Mando and the Child, Luke vows that he will give his life to protect Baby Yoda and leaves with his new precious cargo. Mando sets out with Bo-Katan and Koska to help with their quest to retake Mandalore in repayment for their aid in rescuing Baby Yoda, and that is seemingly the end of his brief parenting journey. But that can't be the last time the two see each other; Mando promised!
Even though Mando and Baby Yoda's adventures together are arguably the biggest draw to the series, there are still plenty of stories left to tell in the upcoming third season. But we can't help but hope that story includes Grogu somehow. We've gotten attached to the little guy! But realistically, it doesn't seem like Mando and the Child will cross paths again anytime soon. We know Luke started his order, and Grogu will probably join that as he begins his training. Mando doesn't even have a way to find them since he doesn't have a connection to the Force like Grogu and Luke do!
It looks like this is the end of the line for the two for now, and it's highly doubtful we'll be seeing the little green guy in season three. Maybe in season four or the eventual series finale, whenever that happens. At least we'll always have the memories, right?